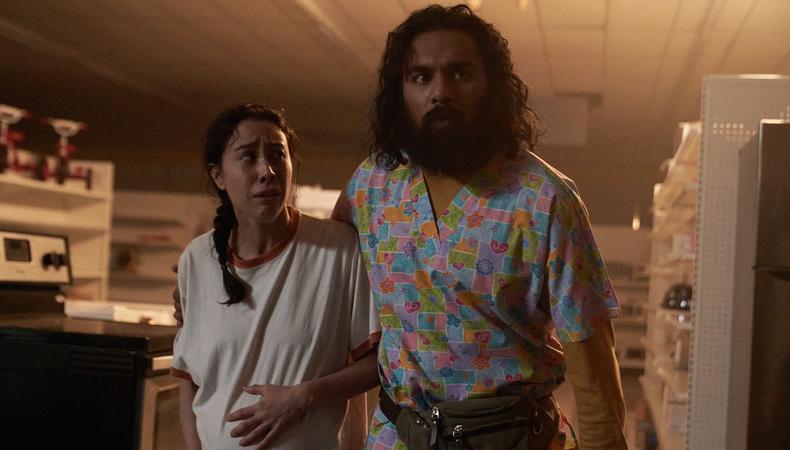 Staging a sold-out European hip-hop tour or a post-apocalyptic Shakespearean production could be considered an extravagant proposition, but director Hiro Murai has a different take. "I think there's a contrarian in me that doesn't want to look at the spectacle dead-on," he says. "I always want to watch it through a side door, or obscured behind something."
Over the last six years, the Emmy nominee has established himself as a television director with a highly visual, left-of-center sensibility. His approach to FX comedy "Atlanta" and HBO Max's genre-bending limited series "Station Eleven" captures his desire to view stories "from a perspective you haven't seen before."
On "Atlanta," rapper Paper Boi's (Brian Tyree Henry) performances are purposely never shot from the crowd. "At most, you're watching it from side stage and get a very skewed view," Murai says. He took that perspective further on "Station Eleven": "We said, 'How do we do this big genre piece, but obscured [through] a very limited porthole?' "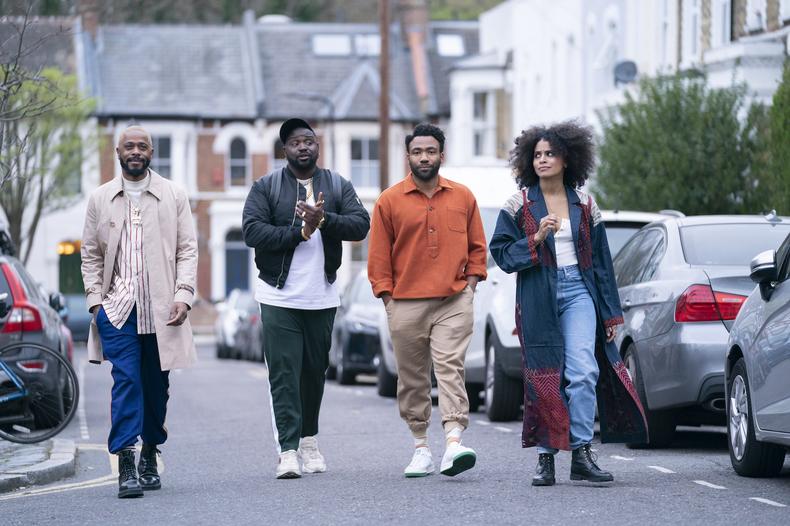 LaKeith Stanfield, Brian Tyree Henry, Donald Glover, and Zazie Beetz on "Atlanta" Credit: Oliver Upton/FX
Adapted from Emily St. John Mandel's 2014 novel of the same name, "Station Eleven" charts the beginning and aftermath of a deadly pandemic. Production on the series began before the world shut down due to the very real spread of COVID-19; social and political responses over the last two and a half years supported the story the show was telling. "In some ways, it fortified our prompt," Murai reflects. He says that viewers were "viscerally feeling the lack of connection with community" while trapped in their homes.
The visual arts' ability to unify and offer a shared experience is fundamental to the plot of Patrick Somerville's screen adaptation. The underdog element of the series appealed to Murai. "The thing that drew me to 'Station Eleven' is that it's not about the hero who is fighting to stop the spread of the virus," he explains. "It's about the fuckup who can't even take care of himself, and he's now burdened with this kid."
Murai likens the experience of working on a new show to dating. "You learn the other person's strengths and weaknesses—what your dynamic is," he says. "It's different every time, and it's part of the joy of it."
His long-standing, continually evolving collaboration with "Atlanta" creator-star Donald Glover began with the latter's Childish Gambino music videos. "I knew our tastes and what we enjoyed making together," Murai says, "but I had no idea what to expect [when] converting that perspective into a TV show."
A decade directing music videos taught Murai "how to build tone and story out of images. Then you structure it in a way that is emotionally satisfying in the course of three minutes. It's not that dissimilar from an episode of television—you just have a longer runway."
Four years have passed since the last season of the award-winning "Atlanta" aired. Murai knew the series' return "was going to be the season where we swing for the fences, in terms of experimentation." The show breaks up Paper Boi's European tour with eye-opening anthology episodes that take a page from the "Twilight Zone" playbook. "The writers were keen on exploring some of these ideas that represent themselves," explains Murai.
There was also the added challenge of shooting in Europe with COVID-19 safety protocols in place. However, it offered a unique opportunity. "We were able to shoot in locations we never would have been able to shoot if it was normal times. Big hotels, museums, and places that rely on people weren't open. They, for the first time, were opening up for production," Murai says.
Amsterdam is the backdrop for two outings that take the viewers and characters out of their comfort zone. Similarly, "Station Eleven" turns our recognizable world upside down. Both scenarios play into the director's skill at walking the "razor-fine line" between horror and humor.
"When we build anticipation, we don't know if it's because there's a punchline for a joke coming or some horrendous act of violence or absurdity around the corner," Murai says. "The fun for us is trying to find ways of delivering that slippery feeling to the audience."
This story originally appeared in the June 23 issue of Backstage Magazine.