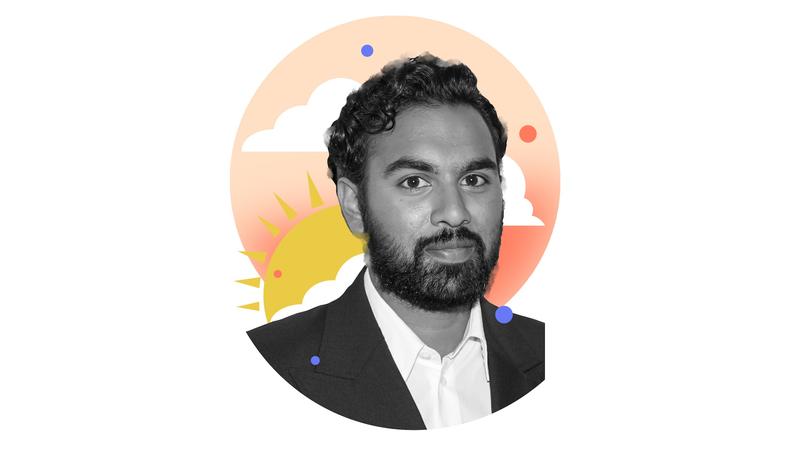 Himesh Patel considers the nine years he spent on British soap opera "EastEnders" as a younger actor to be his professional training. Since then, Patel has played major film roles in Danny Boyle's "Yesterday," Christopher Nolan's "Tenet," and Adam McKay's "Don't Look Up." Last year, he returned to television to star as Jeevan on HBO's "Station Eleven." His is a moving portrayal of a man who cares for a young girl in the midst of a pandemic.
What is your worst audition horror story?
I auditioned for an independent movie while I was on "EastEnders." I was really nervous, because at that point, I hadn't auditioned for anything in years because I'd been on "EastEnders" for so long. I couldn't remember a lot of my lines. I was also meant to be doing an American accent, and I was too busy concentrating on the accent.
Tell us about your first day on a professional set.
It was "EastEnders." I'd done a bit of extra or supporting artist work, as it's known now, a couple of times on productions in London; but in "EastEnders," I had lines. My first day on set was also my first scene. I was 16 years old. It was the summer holidays. I was nervous. "EastEnders," for me, growing up in the U.K.—it's an institution. It was something I was very familiar with. It felt like I was suddenly walking into an alternate dimension that I'd known for a long time.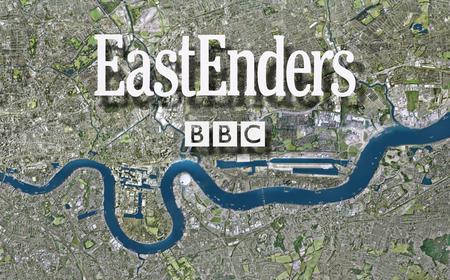 How to Get Cast on 'EastEnders'
What did you learn during your time on "EastEnders"?
It was about the work. It wasn't about being famous; it wasn't about being well-known. I had the fortune of working closely with a lot of actors while on the show who had either been trained or had gone on different, interesting paths to get there, and who therefore valued the work of being an actor as opposed to the fame of being an actor. At that impressionable age, to know when to say yes and when to say no and when to take a step back and go to the root of everything—that was really important.
What's the wildest thing you've ever done to get a role?
"Yesterday" was one of those [films] where I really went full throttle and gave it my all. The first tape that I did, I had zero expectations. All I knew was it was a Danny Boyle project, and everyone in the U.K. and beyond must be putting their name in the hat for this. When I got the recall, they sent a draft of the script, and I got an idea of what it was—the fact that Richard Curtis had written it, and I knew that I was going to be auditioning in person. I was really nervous, but at the same time, I thought this was probably never going to happen again. I wanted to make sure I grasped the opportunity and enjoyed it. I had to prepare two songs and two or three scenes. Then I just did my best to relax.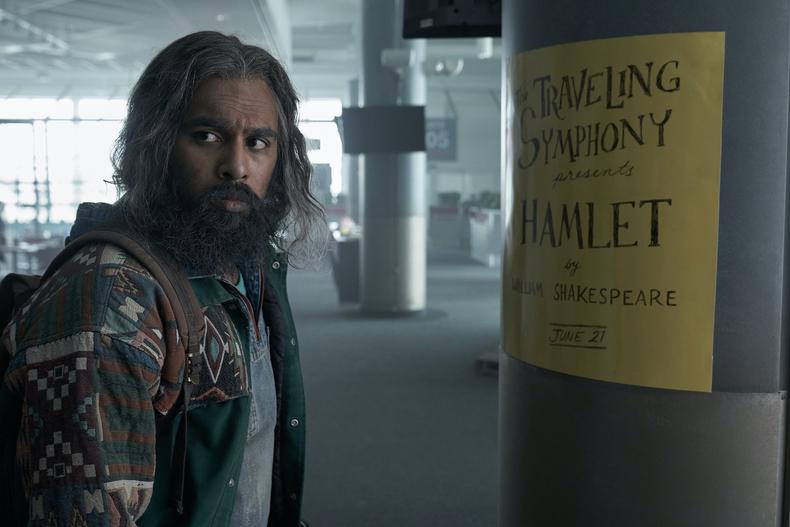 Himesh Patel on Station Eleven CRED Ian Watson/HBO Max
What has playing Jeevan on "Station Eleven" added to your acting skills?
It's certainly given me some confidence in being able to take ownership of something. When you're entrusted with a role like this, [you see] it as a responsibility.
What advice would you give your younger self?
Keep listening. I made wonderful, important friends when I was working on "EastEnders." One of my colleagues described me as a sponge, because I was so excited to be there, soaking everything up and learning everything I could. I was always trying to make sure I was listening to the advice I was given, but also listening to the people around me, observing how people did their job. I didn't go to drama school; I'm not a trained actor. That was my training.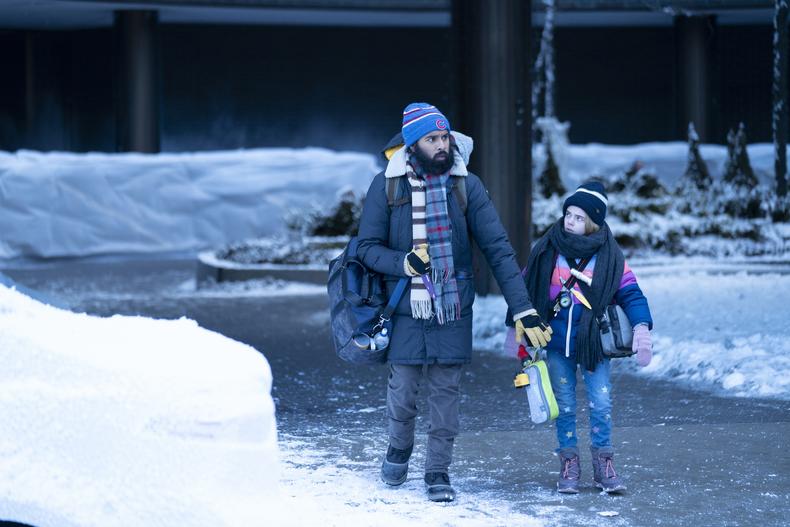 Himesh Patel and Matilda Lawler on "Station Eleven" CRED Parrish Lewis/HBO Max
What has playing Jeevan on "Station Eleven" added to your acting skills?
It's certainly given me some confidence in being able to take ownership of something. When you're entrusted with a role like this, [you see] it as a responsibility. The book is loved, the character is loved. If I was rubbish in Episode 1 and brought no truth whatsoever to the character, people would tune out immediately. I knew early on, from the discussions I had with [showrunner] Patrick [Somerville], that [the character] wasn't just in Episode 1—he had plans for Jeevan beyond that. Anyone who knows the book knows that Jeevan comes along early and disappears pretty quickly, because, ultimately, "Station Eleven" is Kirsten's story. I knew I had to lay strong foundations, and when COVID-19 came about and I found out we were continuing the show, I had to make sure I didn't lose that thread. From what I've heard from people, Jeevan, specifically, has been taken into their hearts. They really loved him as a character. That is really heartening, and it gives me confidence that I have the ability to go on a journey with a character and tell a story like that, truthfully, over a very long period of time.
How did you get your Equity and SAG-AFTRA cards?
I joined Equity in the U.K. when I was on "EastEnders" at the behest of one or two actors who championed our unions. SAG was off the back of "Station Eleven." I'd done a certain amount of work between "Tenet," "Station Eleven," and "Don't Look Up," so that meant I could join the union.
What performance should every actor see and why?
One that I always come back to is Jack Black in "School of Rock." It's one of my favorite movies. It's a prime example of when someone's born to play a role. There's no one else who could have done it anywhere near as well as he did it. It's completely iconic in terms of his full commitment to a role and what looks to be someone spitballing; but you can tell there's real technique and thought behind everything he's doing.
This story originally appeared in the June 9 issue of Backstage Magazine.