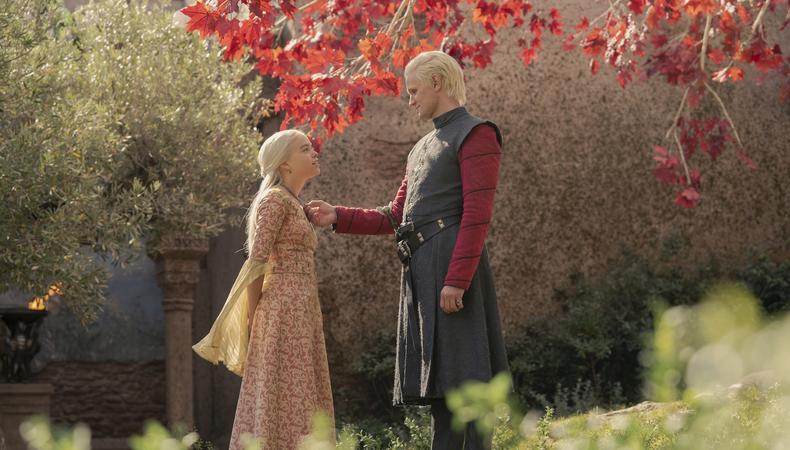 Considering the controversy and debate the sex scenes on "Game of Thrones" have sparked over the years, it's no wonder that Clare Kilner, one of the HBO franchise's few female directors, was nervous about taking on three key episodes of Ryan J. Condal and George R.R. Martin's prequel series, "House of the Dragon."
"I felt like I was going to fall short, so I did what I always do when I don't know: I tried to connect with [the material] personally," says Kilner ("The Alienist," "The Mosquito Coast").
That's how she approached the much-talked-about scene in which Daemon Targaryen (Matt Smith) lures his young niece, Rhaenyra Targaryen (Milly Alcock), to a brothel on Episode 4, "King of the Narrow Sea," where the two become intimate with each other.
RELATED: How to Become a TV Director
"I remembered working in Berlin when I was 24 and going to a club with a colleague," Kilner recalls. "He said, 'You've got to see this!' and he took my hand. We went down these corridors into a room, and I just remember people taking their clothes off and having sex. I was shocked, excited, and scared all at once; I couldn't stop looking."
Because the director wanted to capture that feeling, the scene ended up being very different from what was written in Ira Parker's script; fortunately, Condal and executive producer Miguel Sapochnik were open to her directorial vision.
Collaboration was key: Choreographer Francesca Jaynes conceptualized the movements, and production designer Jim Clay created the illusion of winding hallways to add an air of mystery.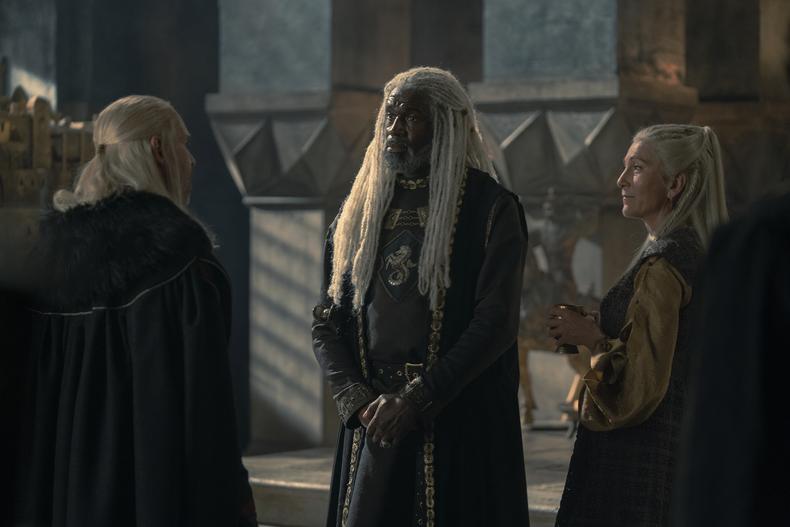 "I loved pooling our ideas," says Kilner, who also directed Episode 5—as well as "The Green Council," the penultimate episode of the first season that depicts both a coronation and the beginnings of a coup. "When you've thought about a scene in different ways, you're more open to other ideas and able to identify the good ones."
Tapping into her personal experience has been key to Kilner's approach ever since she got her start at London's Royal Court Theatre. Her screen career began with rom-coms like 1999's "Janice Beard" and 2003's "How to Deal."
"Sharing your own stories helps [you] connect with the people around you and makes them more willing to share their experiences," she says. "That's when you can start getting very creative."
Ultimately, actors are at the forefront of Kilner's work. "It's my job to communicate what is going on in the hearts, minds, and souls of these people, visually," she says. Before each scene, the director performs all the actors' parts with her cinematographer and asks herself: If you had to shoot this scene in one shot, what would it look like?
"I like to connect with the characters and work out what's underneath the plot—what are the power dynamics?" she explains. She consults her copy of "Directing Actors" by renowned directing coach Judith Weston daily.
"Power is such an important aspect of ["House of the Dragon"]. I often ask the actors, 'Who is the most powerful person in the room?' A lot of people are miffed that other people don't think they're the most powerful, so immediately, there's drama!" she says.
Kilner's advice to aspiring directors mirrors her own career. "Every single person interprets [a piece] differently, so what you have inside of you, your lived experience and your view of the world, is unique," she says. "Be open to other people's experience and open to loads of ideas; but don't lose your investment or passion for those words, that scene, that location, or that story."
This story originally appeared in the Aug. 10 issue of Backstage Magazine.