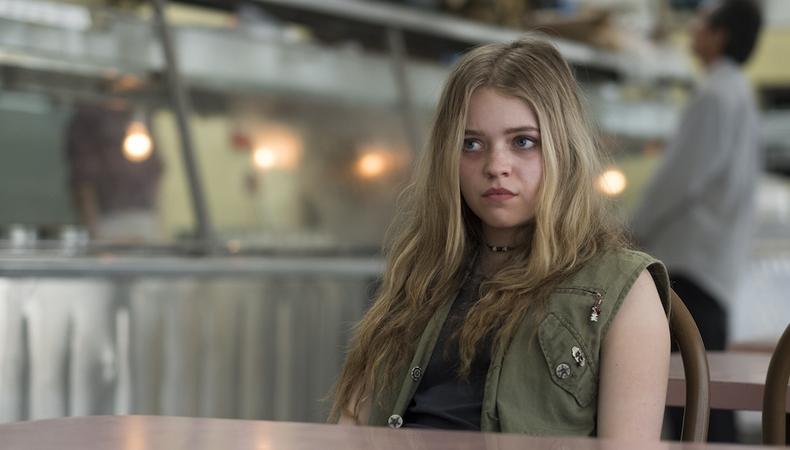 The following Notes From the Field essay was written by actor Jade Pettyjohn, who stars alongside Nicole Kidman in Karyn Kusama's "Destroyer," as well as on Hulu's "Kansas City" and in HBO's upcoming "Deadwood" feature film.
It is incredibly easy to categorize storytelling as purely entertainment, with no deeper importance than making someone laugh or scream while they stuff their face with that addictive movie theater popcorn. And although there is much beauty in television and film made with this purpose, there is so much more to it. We tend to neglect the explosive and expansive impact that telling stories can have on a culture.
I believe that the film and television industry is undergoing a massive change. There is a public outcry for more films with diversity, inclusion, and for an eradication of stereotypes. More and more films are beginning to showcase people never before represented and stories never before told. Pair this with the heavy competition between networks, studios, and streaming services, and we have a renaissance of content in our midst.
This was one of the main points that drew me to projects such as the HBO's "Deadwood" feature film (currently filming) and "Destroyer." As a gritty, Los Angeles–set crime thriller, the latter exists in a genre that has filled its library with scripts masculine and trite. "Destroyer," however, is a cop drama that bends and breaks the previously established rules and stigmas. When I first read the script, I instantly felt the strength, complexity, brokenness, and depth of my character Shelby, whose teen angst and acts of rebellion cries of a deeper pain and comes from the most innocent longing for love and acceptance from her mother, Erin Bell (played by Nicole Kidman). I felt a giddiness in my belly that I was reading a character who wasn't written as a shallow teenage stereotype, but a girl with layers, colors, and complexities that mirror a broken youth.
This project inspired a personal epiphany I had on the power of storytelling. Throughout this film, one lives and breathes the complexity and damage that these characters embody. They will see these characters break; they will see the chain reaction that occurs with a breach in personal integrity; they will feel. I believe that by celebrating what it means to live through storytelling, we have the ability to make people understand others and feel understood themselves. The unifying properties of art have never been more needed than they are right now.
READ: The 1 Acting Trick That Could Land Nicole Kidman Her Second Oscar
For the audience, I hope they walk into a theater and live with these characters for a couple of hours. I hope they root for them, love with them, lose with them. I hope they feel represented and less alone. I hope for an acceptance in these characters and in these people that are strong, damaged, and vulnerable. I hope they know that what these characters go through, though very specific and fictitious, touch upon real concepts and mirror emotion that we have all felt.
To my fellow storytellers: Know that when you tell your story, you are cultivating empathy and unity in an otherwise polarized world. By picking up a pen, a camera, or a script, you shatter every person, comment, or concept that says your art doesn't matter, that your voice doesn't matter. It is the greatest form of rebellion. By telling stories, we change the world.
And that is my wish for you.