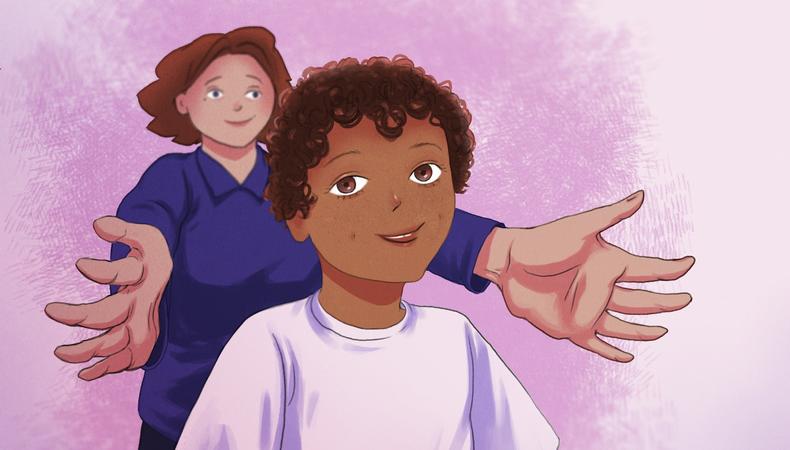 Are you a parent of a child actor who wants to book work in commercials? This article is for you! I spoke with a few of my casting director colleagues who work in the field, and they have great insight into how your child can get cast in this much-desired, lucrative medium.
APPLY: Find Open Casting Calls + Auditions Near You
How do you approach casting children for a commercial? Is it different from casting adults?
Brian Kurtas (Expedia, TD Ameritrade): When approaching minors in an audition setting, we typically allow more time in the room with the director or client so that they can observe the child not performing and gauge how that actor interacts with new information and other people when put in a professional environment.
Kim Swanson (AT&T, McDonald's, Disney): I put more effort into going out into the waiting room myself to talk with the kids and parents so I don't seem like an unknown entity to fear. It feels more human, and as a mom and grandma, it's part of putting the kids (and parents) at ease [while] helping me to get the best read out of them.
READ: How to Get Cast in a Commercial
What can a parent do to ensure their child has a good experience in their auditions?
KS: Butt out. I think the biggest mistake most parents make—understandably so—is they try to help too much. They over-rehearse and direct the kids before arriving, and then we don't get a genuine kid in the room. It makes it nearly impossible to redirect them.
Danielle Eskinazi (Mastercard, Coca-Cola, Verizon): The child [should] want to do them on their own, as opposed to the parents wanting it more than the child. We can tell right away. When we call their name when they're in the lobby, we see how quickly they run into our audition or [if] their parents have to push them a little. I've seen horror stories of the kids not wanting to go in and their parents bribing them with candy or a toy. In that case, I watch the child very closely in the audition, and if they feel uncomfortable being [there], I march them right back outside. I never, ever make the child do something they don't want to participate in.
Rachel Reiss (Mattel, Hasbro, Radio City Music Hall): Lowering the stakes is [also] beneficial. The children see the prospect of being on TV as very exciting, but it's more sustainable for the child to think of each audition as one of many instead of getting their hopes up for every single one. The good news is that commercials move quickly and are plentiful.
READ: 8 Things to Know When Auditioning for a Commercial
What are some "bad habits" that child actors can avoid to make the best impression in the room?
DE: Kids don't make mistakes—it's what is being told to them by their parents.
RR: Brands and audiences look to children to bring their authenticity, curiosity, wonderment, joy, and sometimes unpredictability. (Who doesn't love "Kids Say the Darndest Things," or shows of that sort?) So, you want to try not to lose that by drilling in the same tone, inflection, actions, and mannerisms.
This story originally appeared in the Jan. 9 issue of Backstage Magazine. Subscribe here.