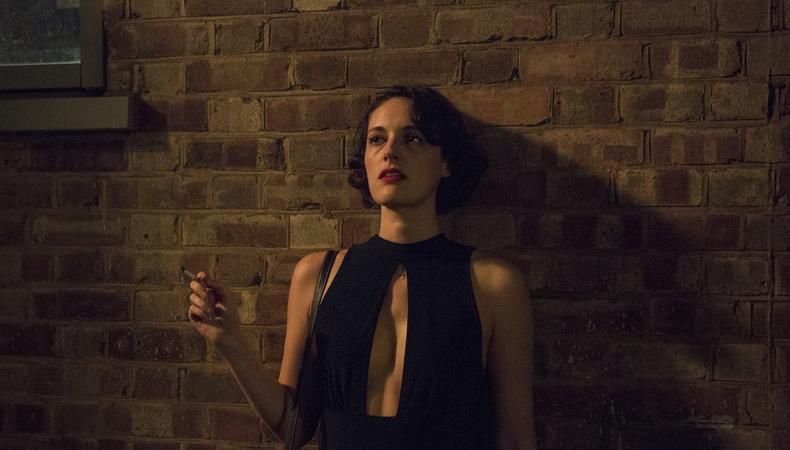 Phoebe Waller-Bridge's pitch-perfect (and pitch-black) Amazon Prime series "Fleabag" is making its way to New York for a stage engagement Feb. 27–April 14. The one-woman show will traverse London, which means sound designer Isobel Waller-Bridge—Phoebe's sister—created an aural experience that does, too. The latter Waller-Bridge hopped on the line from the U.K. to share the ways in which actors influence her design process, and how her work in turn affects their performance.
How would you describe the role of sound designer?
In the same way that a set designer would design the look of the show, the sound designer would come up with a concept for the experience of the show through sound; the tone of it, in terms of humor and rhythm. There are different types of sound designers. There are amazing sound designers who do the more tactical role, working with actors in that way, and then there's my side to sound design, which is a slightly more conceptual side to it, creatively.
Is your role highly collaborative, then?
You're really part of the whole design of the whole show, so I always have really early talks with the director and the writer. And then what's really important is to see some images of what the set design will look like—the colors, the shape of it, whether it's got hard edges or soft edges, whether it's just a black box. That will inform a lot of my work. It's really collaborative. The idea is you're all in it together. Creatively, it is intended as collaboration but also it's a concept; you want everything to be relating to each other.
What's unique about the sound design for "Fleabag"?
It's a one-woman show, and the set design is quite simple; it's just a chair in the middle of the room. My responsibility was to take us to the different locations with the character, and that was really creatively satisfying because on this broad level, it gives you a lot of things to play with and investigate. We go all over London; external places, internal places, the tube. The other thing is, a lot of times when the main character talks to other people, there are some cases where we wanted to have those voices in the show, so [the job was] figuring out how to do that.
READ: 5 Tips to Turn a Solo Play Into an Amazon Series
In what capacity do you as the sound designer work with actors?
It depends on the show. When there are specific things like beats in the story that are triggered in some way by sound, an actor really needs to know how to respond in the moment, they need to find their rhythm of those beats and be able to hear exactly what they're going to hear so that they know how to respond to it. In that way I would collaborate with an actor. Often, there is a conversation because it's really delicate, and in a show you need everything to happen in exactly the same way as much as possible. Even though you've got the live element, technically, you want it to be the same for the performer so they feel like they can play.
Do you think sound is useful for actors' performances?
I think it really can be. If you're creating an environment in a world, that can be really useful to performers, because if they want to be really ensconced in the world that they have to inhabit—whether it's a really lonely room at 4 a.m. and it's raining outside—you really want to, not help them, but sort of give them a rich palette to exist within. That's on a creative level, and then on a practical level, it can help them cue-to-cue for what is coming next.
Are you thinking of the performer when you're designing the sound?
They become integral to the sound design. You might have your conceptual idea that you've discussed with the director, and then as you get to know the show and as you get to know the performers, you know the way they sound, actors' voices, their presence onstage, and it does influence your choices. And that also comes via the director, so it's the director's vision and that's what you, as a sound designer or composer, do for the play.
What advice would you offer to break into sound design?
You should investigate which kind of sound design you want to do. Honestly, the best way of doing it is by doing it. I did it, I didn't do a course in it or anything. But also, what I managed to do quite quickly is decide that I really wanted to do creative, slightly more experimental sound design, which kind of crosses over into music. [To] someone who wanted to do that kind of thing, I would say, really get to know your tools so you can be fast, but also try and be specific about what you want to do and then just hone it. If it's music, really get to know how to write quickly and how to shape a show with your music. And then go and assist loads of people, just go and be in the theater with people as much as possible.