To create and star in an eponymous television show before age 30 seems like the kind of thing aspiring creators write on a Post-it Note and stick to their mirrors to stay motivated; few get there at all, let alone with as much success as Ramy Youssef, whose Hulu and A24 hit "Ramy" has turned a pipe dream into a reality long in the making.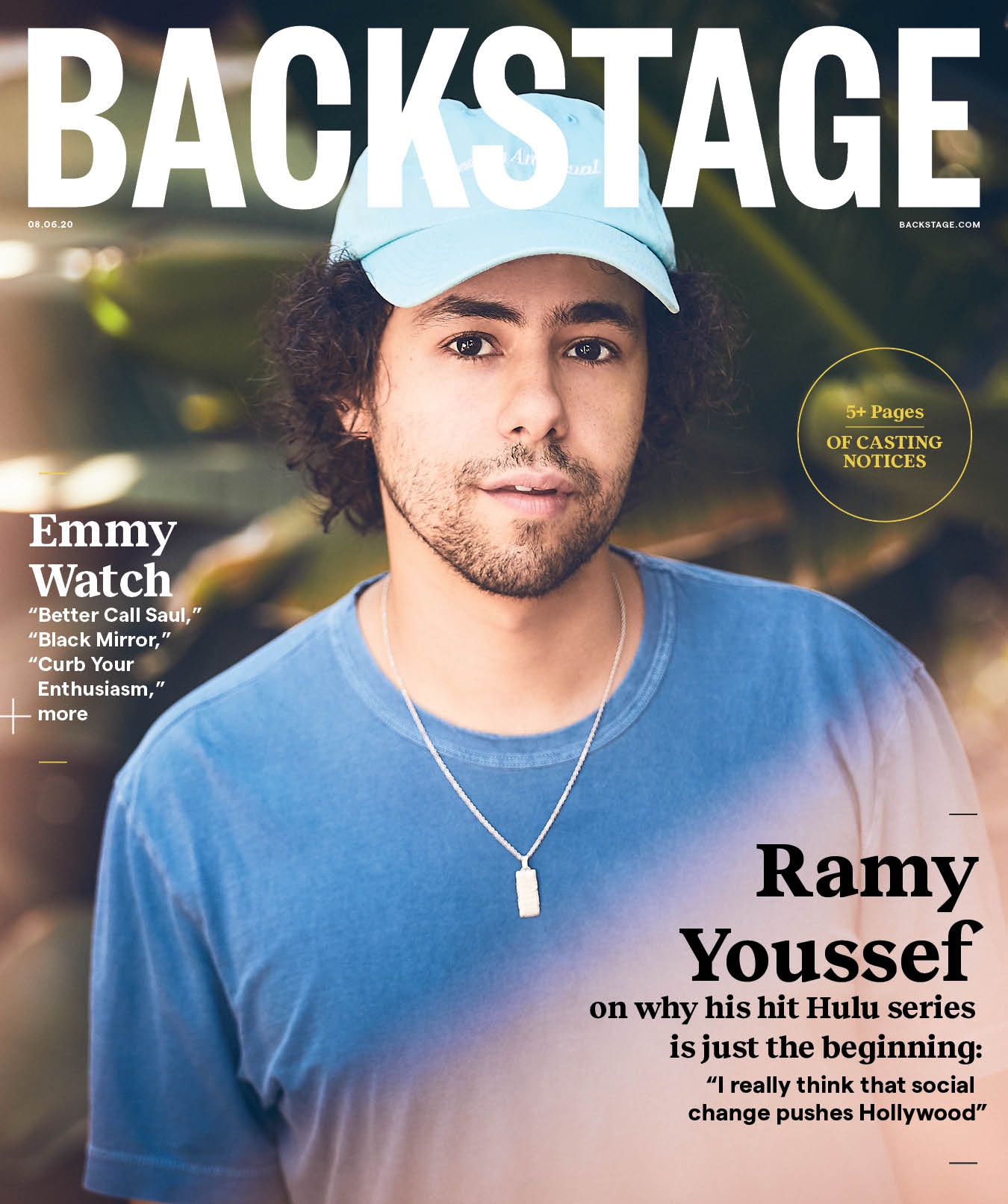 "The first thing I ever saved up all my birthday and holiday money for in third or fourth grade was a camera," Youssef says over Zoom on an early July afternoon in Los Angeles. "I would follow the mailman in my neighborhood in Jersey and I'd narrate a made-up plot that he was doing something shady. It was just kind of messing around."
What began for the now Golden Globe–winning multihyphenate as writing pretend stories about people in his hometown of Rutherford, New Jersey, and piecing together footage on his grandparents' computer with Windows Movie Maker evolved into using "Saturday Night Live" references and a local TV station to start creating with his high school friends.
In those early days, he remembers his "writing process" being more about what made him and his friends laugh; while Youssef commuted into New York City to perform at the Peoples Improv Theater, they'd write morning announcements for the school and comedy sketches back in Jersey. "It would be us taking a small premise and really stretching it and turning it into something. I think we had a whole sketch about farts, where somebody does a silent but deadly fart and we all die."
Looking at Youssef now, the throughline from his humble beginnings to his success creating the first American single-camera comedy centered on a Muslim Arab family is inspiring for any young creative to follow.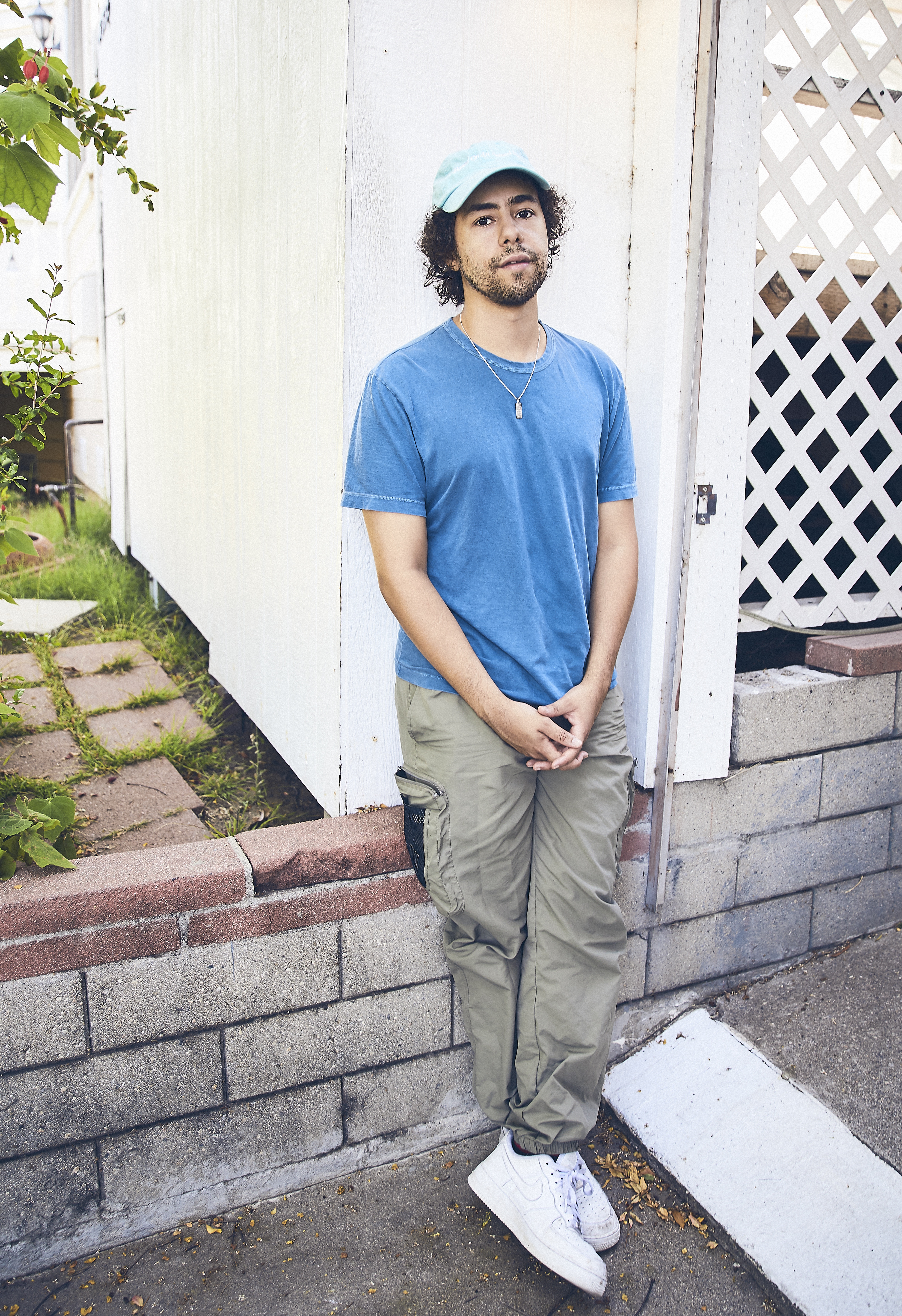 "In the beginning years of comedy, you're doing a lot of what you think is funny or what you think comedy should be," he explains. "You're tapping into a perception as opposed to what you actually care about and want to do." It's a natural inclination he highlights as a valid part of the process for getting a sense of yourself comedically, but "you end up shedding it," he says. "If you do it long enough and you're doing it honestly, you get to what you really want to get into."
Youssef had the idea for what "Ramy" would become once he leaned into the personal and specific. "I probably started talking about sex and then started talking about faith and realized how those two were playing off of each other for me," he recalls; from there, he knew that if he could "get a foot in the door," situating that scenario within the lives of a realistic Muslim family was what he wanted to see, regardless of format.
On "Ramy," Youssef plays 20-something Ramy Hassan, a Muslim first-generation Egyptian American growing up in New Jersey with his immigrant parents. The creator finds a lot of the show's comedy in the tension between Ramy's secular and religious tendencies, his struggles with his identity as a Muslim man with his family and the familiar fumblings of life in America as a young person.
"There's this idea that Hollywood pushes social change, but I really think that social change pushes Hollywood."
"When I first started talking about centering something around a Muslim family, a lot of the initial conversation was, well, could they be neighbors to a white family, or maybe they're best friends?," Youssef remembers about the assumptions around who would—and wouldn't—watch the series. "The main concern was, well, you're really funny and it sounds cool, but is there actually an audience for this? Are we going to hold people's attention with just one thing that we don't really know about?" It was 2014, before representation became a priority in Hollywood, and the premise of a show like "Ramy" left it farther from being greenlit than it might have been in 2020.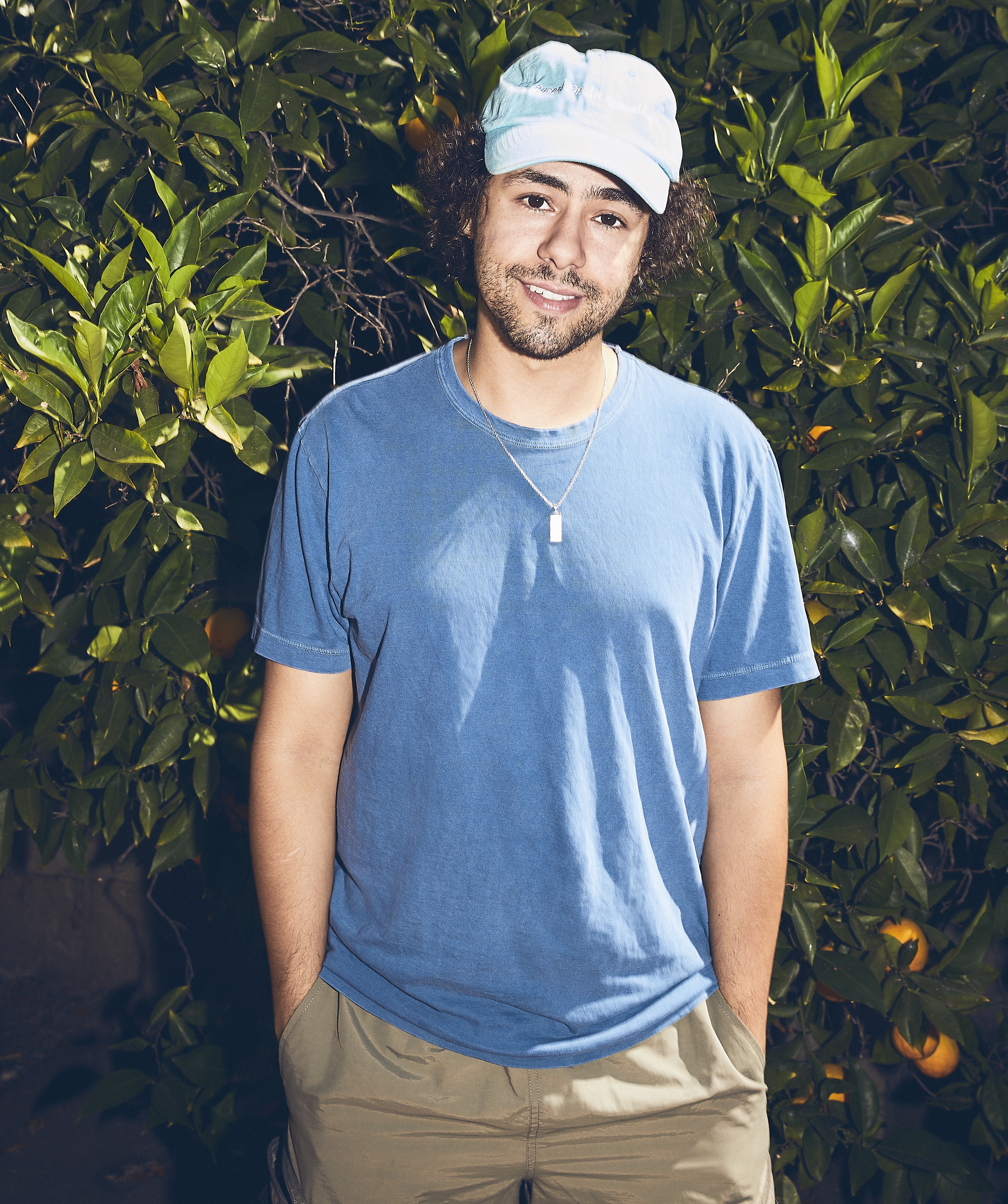 So, how did the 20-something burgeoning actor-comedian actually get his own show? He pursued a political science and economics double major at Rutgers.
Of course, he also continued doing improv at the PIT and Upright Citizens Brigade Theatre until he got the chance to perform at the Arab-American Comedy Festival and met like-minded people like future "Ramy" castmate Laith Nakli. Youssef never expected to make a living in entertainment. "That stuff always felt like a hobby. Like, OK, this is going to be dope to do with my friends, and then at a certain point, real life is going to have to start," he says.
It was Nakli who gave Youssef a glimpse into life as a professional actor. He'd trained and worked at the William Esper Studio in New York City and suggested Youssef try it out. "That was probably the first time I felt like I was actually going to put some real training behind what I had been doing informally for a really long time," he says. "Doing Meisner [technique] at Esper totally changed the way I approached everything. It was a big shift for me"—big enough for him to leave Rutgers and commit to the studio's two-year program. He was planning to return to college when he was finished, but he booked a pilot, Nick at Nite's "See Dad Run," while he was completing his training and moved to L.A. instead.
"I learned that the right spot to dig into for writing is the thing you're really afraid of and you think is too weird or too unrelatable."
Youssef seemed to be following the actor's dream trajectory, from impromptu acting student to working actor, but the desire to continue making his own work followed him to the West Coast. "I started transitioning to standup when I moved to L.A. I didn't have the same community of sketch [performers] that I had in New York, but I still wanted to get onstage," he recalls. "I was acting on a show but not writing it. It was really hard to replicate how it felt being in front of people, so I liked the idea of making something with people, for people, in front of people."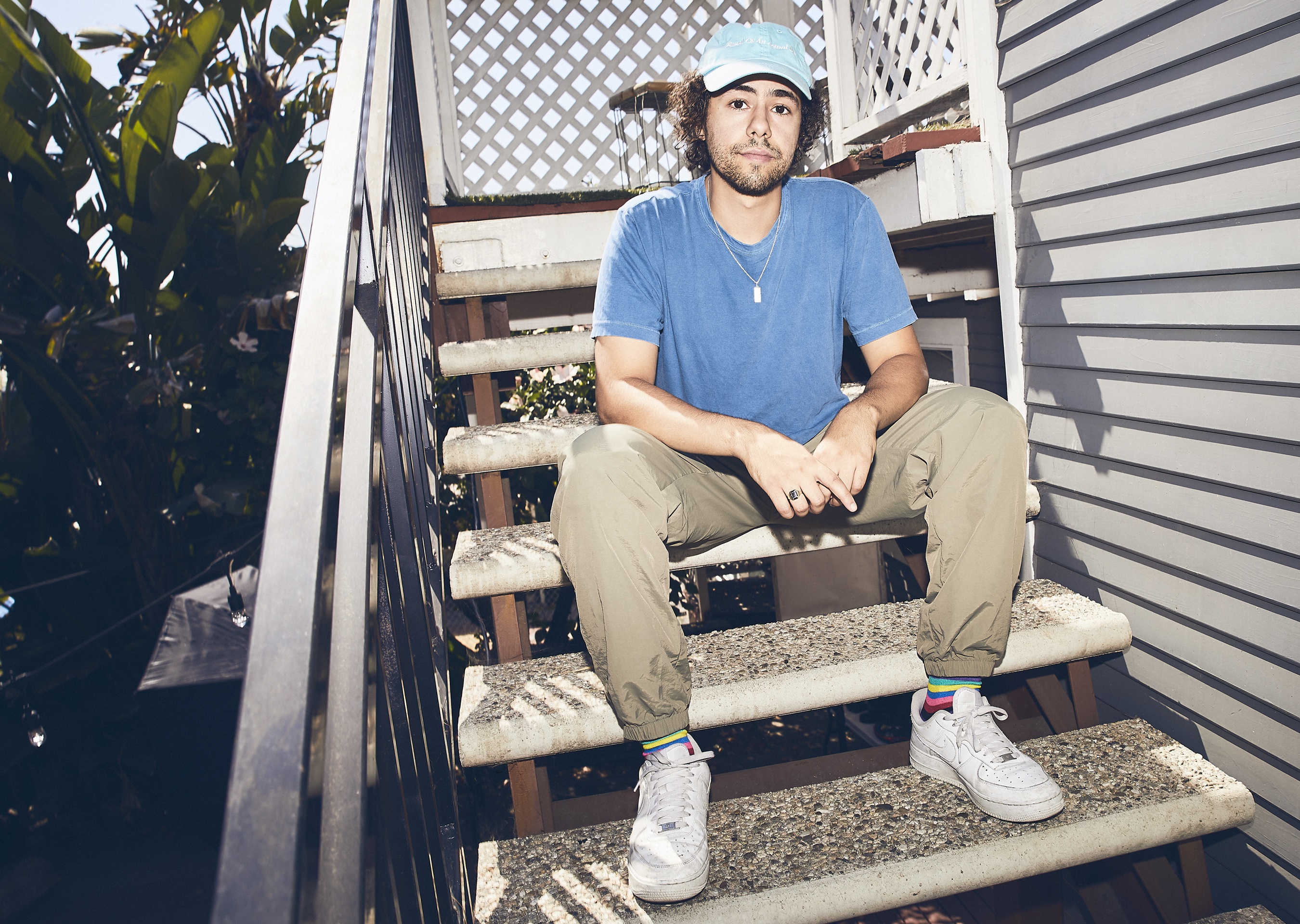 "See Dad Run" connected Youssef with others in the comedy space, like Mark Curry, who brought Youssef along as an opener for his standup tours. This was before, Youssef says, he was ready to be in front of those crowds. "I would eat it, just totally bombed in front of his audiences until I kind of figured out how to get clearer about what I was saying."
It was this process that would pull "Ramy" into focus. "What I started to figure out was when I didn't get a laugh on something I thought was funny but didn't really care about it or have anything I was trying to say, I would just feel embarrassed," he says. "That became the barometer: I have to be saying something that I actually think and believe, that I actually care about. I can't say it because I think it's going to get a reaction." For him, those genuine topics were faith, sex, and family—the major themes at the center of the series. He continued to sharpen his comedy and make connections in L.A. through open mic nights until he had a network of people who could help get him into the right rooms.
While "Ramy" was taking form during and after the 2016 election, the political climate was shifting, and Hollywood began to change with it. "Once the president made a list of countries that should be banned, Hollywood started to say, 'We need to get to know this group of people more,' " Youssef says, even though the call for Muslim representation onscreen wasn't new. "I think there's this idea that Hollywood pushes social change, but I really think that social change pushes Hollywood. [Getting this show made] really opened my eyes to that." Eventually, with that groundswell behind him, the pitch for "Ramy" earned a pilot order and then a series, which made it time for him to adapt his standup into a 10-episode season.
Instead of muscling his material into dialogue for an ensemble, Youssef found it easy to assign it to his characters. "In the years leading up to making the show, my standup premises were about these things that are rooted in truth," he says. "It becomes really exciting to put that in characters' mouths, and it's really easy to translate." One joke might feel like it applies to the character of Ramy, but another topic might sound better coming from his uncle or his sister. "It becomes easy dialogue because it's rooted in something."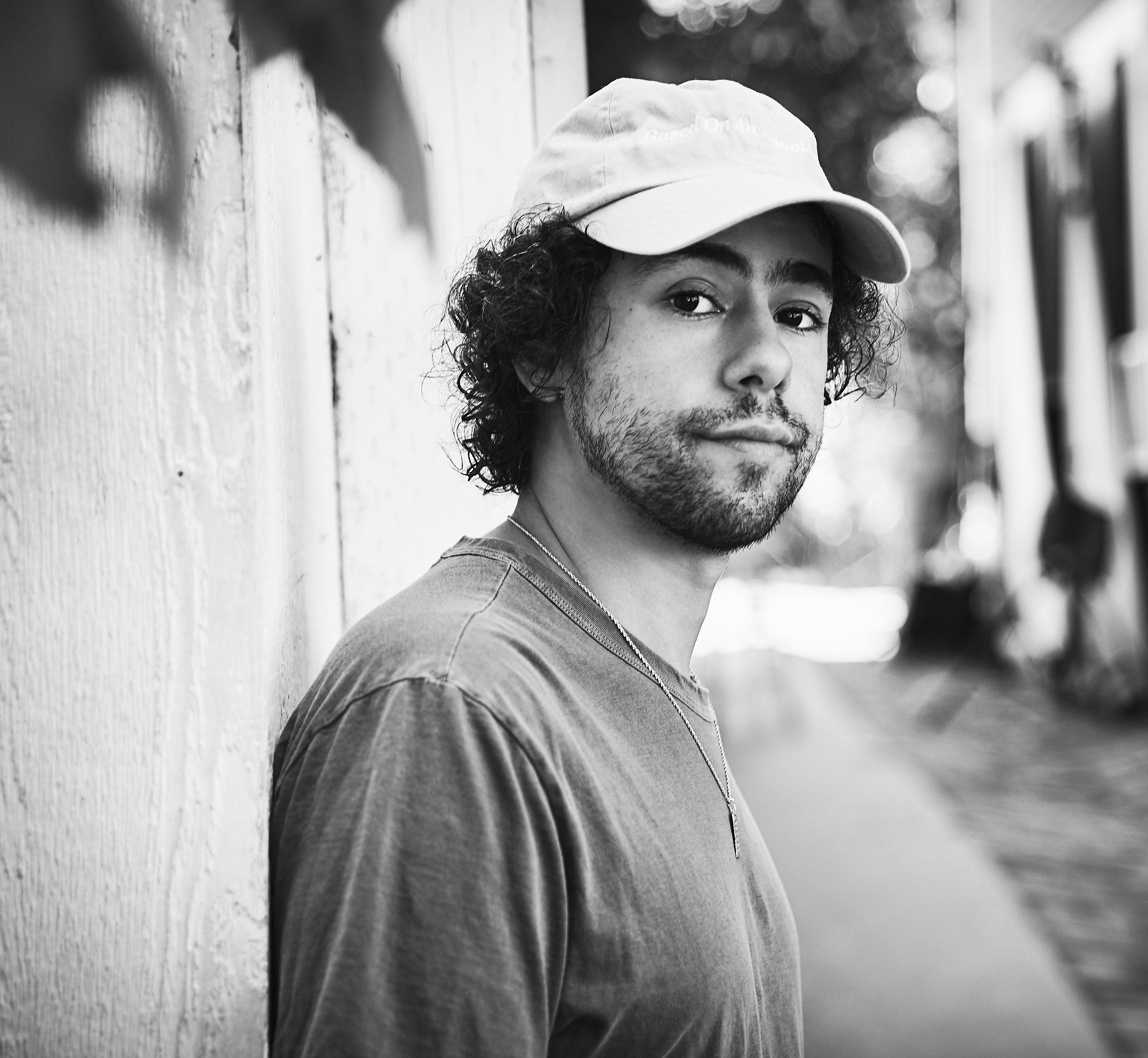 Youssef knows there's something radical about having the only show on television that depicts Arab Muslims as they've never been seen on American TV before—which is to say, not terrorists. In creating "Ramy," he followed a lesson that applies to every writer: "The process for writing starts to be less about what you think it's going to do to other people and more about what you know is a reflection of you and where you're at. In this weird way, you're putting something together for the audience, but you have to think about the audience last."
Whether you're familiar with Egyptian Muslim customs and traditions or not, this grounded approach to worldbuilding gets at what Youssef and any character-driven show is trying to do. "Maybe you haven't struggled to do Ramadan, but there are people who wake up at 6 a.m. and go for a run, and at 1 a.m., they're in the Wendy's parking lot with a Frosty and a Double Stack, and everything is falling apart from what they wanted 19 hours ago. That's the gap that we're highlighting, between what you want to be and what you are. That's not culture-specific, that's human-specific," he says.
In fact, writers should always look for that human aspect of any story, Youssef says. "I learned that the right spot to dig into for writing is the thing you're really afraid of and you think is too weird or unrelatable. You think there's no way it would make any sense, but if it's something that genuinely scares you and has been rattling around in your head for years, it's probably the right spot to dig into. People will get it more than you think," he assures.
That approach has struck a chord with audiences: The series was picked up for a third season in July, and Youssef earned 2020 Emmy nods for acting and directing on Season 2. The show's sophomore effort premiered in May with the addition of two-time Oscar winner—and now Emmy nominee for "Ramy"—Mahershala Ali as a patient Sheikh whom Ramy follows in an effort to find meaning and purpose in his faith after stumbling through romance and falling short of family expectations on Season 1. The season establishes a tone that's not quite as autobiographical as the first, but is still undeniably Youssef.
With a growing résumé, a Golden Globe, and a Peabody, he seems to have the hang of things, but he's not getting caught up in the accolades. "The award isn't the goal. You still need to know where you want to go and feel motivated by that," he advises. "The motivation is the same from Day 1; it's still the same from scrolling through Backstage. That feeling shouldn't be about wanting to book something, it should be about getting to do what you know you're supposed to do and wanting to express yourself."
Yes, he's capping off his 20s with a list of accomplishments—"Ramy," of course, alongside Youssef's HBO special "Feelings" and a deal with A24 that includes a forthcoming series at Apple TV+ as well as one at Netflix—but even with all that, he doesn't feel like he's scratched the surface of what he wants to do. "I feel like I'm just getting started. It feels brand-new, and that's really exciting."
This story originally appeared in the Aug. 6 issue of Backstage Magazine. Subscribe here.
Looking for remote work? Backstage has got you covered! Click here for auditions you can do from home!
Photographed by Koury Angelo on 7/7 in Silver Lake, CA