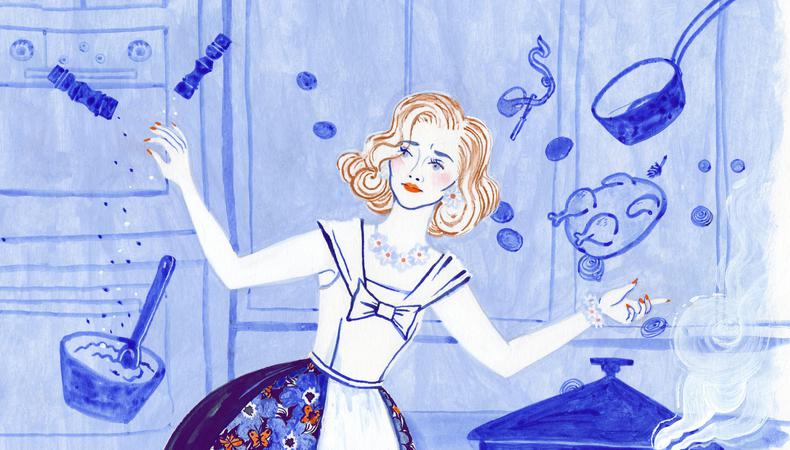 With the arrival of "WandaVision" and "The Falcon and the Winter Soldier" on Disney+, the Marvel Cinematic Universe has once again grown its already expansive world and invited in new fans. Featuring fresh faces joining a roster of familiar characters, these ambitious stories help set the stage for a new chapter in the Marvel Cinematic Universe. Continuing to assemble an unforgettable ensemble for Marvel's TV shows and movies is casting director Sarah Halley Finn, who has been with the MCU since the beginning. Backstage spoke to Finn about what casting these new shows was like, how the interconnected universe impacts her casting process, and more.
What was casting "WandaVision" and "The Falcon and the Winter Soldier" like?
Casting "WandaVision" and "The Falcon and the Winter Soldier" were very, very exciting experiences because after having worked with Marvel and the MCU for so many years on the features, this was the first chance to work with this team on something brand new and very groundbreaking and visionary. Also, the two shows were so distinct, each one of them, in their vision and style.
Was there anything especially challenging or unique about the casting process for these Disney+ shows compared to how you cast for the movies?
Centrally, it's always the same job. We're always trying to focus on every single role, the role that we're concentrating on at that time, to find the best possible actor. Having said that, there were challenges because the scope of these shows was so different, the pace at which we needed to work was so different, and just the volume of roles. "The Falcon and the Winter Soldier," which was essentially a cinematic feature over six episodes, kind of a six-hour movie, made it a lot of work. They were making these shows simultaneously and "WandaVision" was so different stylistically, basically the first Marvel foray into sitcoms so we were able to look at a wealth of amazing actors who were new to Marvel. Also, we had the fun of exposing people to a whole new material, property, story, and characters, from the ones that actors had been more familiar with.
There are some wonderful new faces added to the Marvel Universe in these two series. In "WandaVision," both Teyonah Parris as Monica Rambeau and Kathryn Hahn as Agatha Harkness, in particular, were standouts. Can you talk about casting these roles?
Those were really fun roles to cast. With Teyonah, she is an actress that I've known for a long long time and admired all her work and had been discussed for Marvel projects before, as is often the case as we're looking to see what the right role might be. Her energy, her intelligence, her ferocity, her humor, there were so many qualities she had that made her seem like a perfect fit for this character, and she also looked like she could've been Akira [Akbar] grown up from the original. So that was an added plus, but really she just brought so much to the role as I think audiences were able to discover.
And Kathryn, it was such a challenging role. It was one we talked about a lot. I'd also known Kathryn's work for a very long time and I'm a huge fan of hers. To find somebody who has not only the comedic ability to pull off pink spandex and sort of time travel through all of these different eras, but then have the dramatic turns and the weight to pull off the twists and the turns and take us through the story and the darker aspects of it, really, she was perfect. We were so excited that she was willing to come in and join the cast.
A memorable but smaller role that stuck out for fans in "The Falcon and the Winter Soldier" was the introduction of Julia Louis Dreyfus to the MCU. Was she someone you always wanted to cast but was waiting for the right role or did this role make you think of her?
Both, absolutely both. She's amazing. I think it was so wonderfully surprising for audiences. She's so unique. It was about finding something really special where she could really have an impact.
With how much the Marvel world is so connected now and the possibilities for characters to crossover into other films and shows and appear with other characters, how has that impacted how you cast?
It has impacted how we cast. However, I think that is genuinely something that started years ago because we started already understanding before "The Avengers" and "Avengers: Endgame" that the characters from the movies could meet up. We started to look for what is going to make the chemistry interesting? What will connect these worlds? How do we sort of weave a tapestry that feels like one consistent ensemble even throughout all these many many different kinds of stories that we're telling? So I think that only accelerated now with the streaming shows and it's just increased our need to find absolutely the most talented actors with the greatest range that can sort of take the character anywhere, and also really the people that embody the character in the most original and exciting way, and we know they're going to be a distinct presence in the universe.
"Where an actor is focused on a specific role and getting that role, they may not know all the backstories and all the other factors that we're weighing and all the considerations. There's no trying to figure it out. Just trust that we have your best interests at heart."
What makes an actor memorable to you in an audition?
There are many things, but I think overall the most important quality is that they honor their own authentic voice. An actor should always follow their instincts and follow their impulses because as long as an actor is drawing on their own life experience and connecting with what's real in them and bringing that to what's real in the character, it's going to be unique. It's going to stand out. I think the most important thing is to bring their own original inspiration and creativity to anything they're doing and to the role. That's what makes them stand out. There's really no way to try to guess what someone's looking for or to try to figure out how to do it right. There's no right. There's only making it your own and bringing it to life.
What don't actors know about what you do as a CD?
I think it's probably important to know there's always a bigger picture. There are many things that we are balancing in our minds. Where an actor is focused on a specific role and getting that role, they may not know all the backstories and all the other factors that we're weighing and all the considerations. There's no trying to figure it out. Just trust that we have your best interests at heart and we're listening to our directors and our producers and our screenwriters, and we are having the job of putting this all together. But there is always a much bigger picture than the particular role the actor's focused on. If they're not right for this particular job for some reason, there will be another one. Our job really is to take the long-view and remember people and what their talent and creativity is, and remember that for a time when the right part comes along.