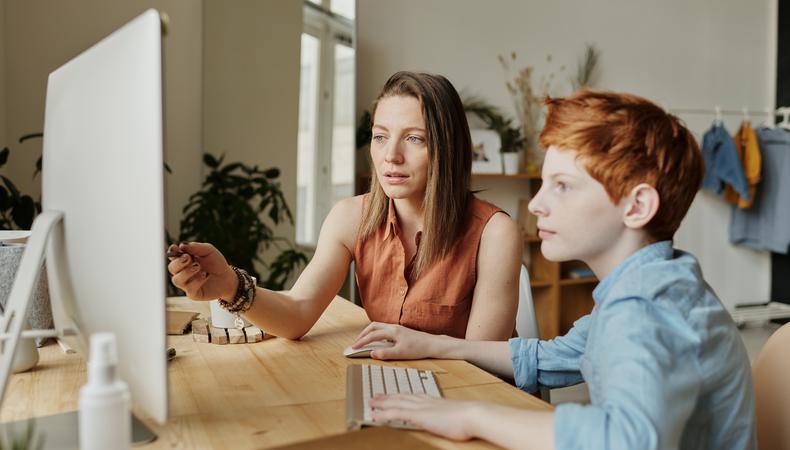 "The children, the children. I'll not forget the children," Mrs. Anna sings in "The King and I." But during this pandemic and the shut down of Broadway, have we forgotten the children? So much has been written about the horrific blow that has been dealt to the entire Broadway community, but I've yet to see much mentioned about the specific impact it's had on our young performers.
As an agent representing many children and young adults, I've watched their lives be forever changed and opportunities lost which will never return. So how, as a parent, do you help your child weather this time and find their place in the new normal?
Adult actor's lives are most certainly impacted, but not in the same way as children. In 6–9 months, most adults will be very much the same person they were at the time of the shut down in March. But what about my 12-year-old client scheduled to open with Brian Stokes Mitchell in the Encores production of "Love Life"? He's grown several inches and his voice has changed. He will never play that role now. What about the young people in "Sing Street," "Trevor," "Mrs. Doubtfire," or "Music Man"? And that's only a few of the shows involving young actors that had been scheduled to open. What do you say to your child at a time like this?
The most important thing to tell them is that none of this is their fault. Tell them they're supposed to mature and change, and that's exciting too. Help them know that they're part of a wonderful community all trying to weather the most difficult time Broadway has ever experienced. Assure them that it will be back, and there will certainly be a place for them in the reinvented Broadway that returns. It just may not be the same place they left.
In the meantime, what can they do to feed this amazing need to perform they all seem to have? Encourage them to continue to study, via FaceTime or Zoom, voice, acting, and dance. There are many opportunities for individual or class study. Encourage them to learn new skills like a different musical instrument, new dialects, and on-camera technique to mention just a few.
Most importantly, our finest performers are showcasing their skills, often free of charge, from their homes on various platforms. Watch them and study their technique. These are really free masterclasses and they're generously giving their time and talent to all of us. If they have an opportunity to perform in one or more of these showcases, please encourage and support them in doing it. It will help feed that desire to perform that has been taken from them.
We're beginning to see some on-camera work return, slowly and cautiously. Series are starting to gear up, but casts will be smaller and sets closed and totally controlled. That tiny patch of blue is appearing, telling us to have faith. Broadway, too, will be back. For many young performers, the shows will be different and the roles they play will have changed, but the rush of hearing the applause at curtain call will still be the same. Tell them to hang in there.
Looking for remote work? Backstage has got you covered! Click here for auditions you can do from home!
The views expressed in this article are solely that of the individual(s) providing them,
and do not necessarily reflect the opinions of Backstage or its staff.