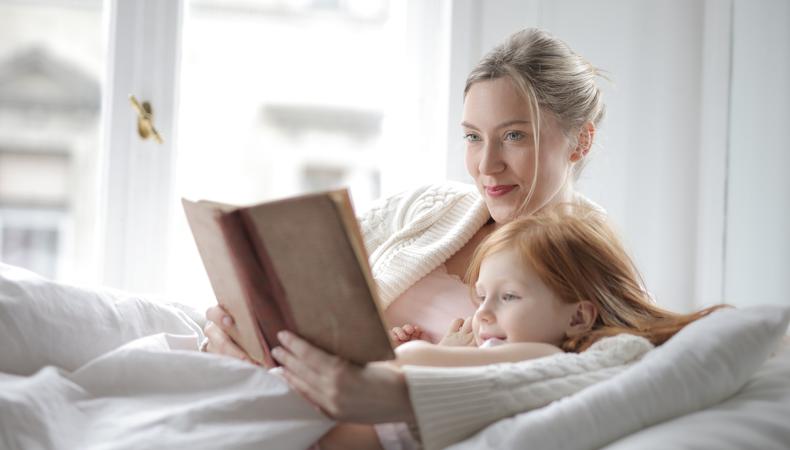 We're certainly facing challenging times right now and are truly all in this together. I think our community of actors and artists will emerge from this time period as stronger, more skilled, and better people. I own and operate an acting studio for kids, teens, and young adults and we're currently closed but working to set up online acting classes. A lot of parents have reached out to me, asking what to do with their child actors during this time at home.
Here are my suggested home activities for your child actor.
1. Watch classic movies.
The best way to learn about acting is to watch great actors and great films! Watching classic movies will be a bonding activity for your family. Also, I think we could all use a break from the news and from social media, no? Watching uplifting, classic films will create an overall more positive environment in your home. I suggest iconic classics like "The Wizard of Oz," "The Sound of Music," and "Mary Poppins."
There are a lot of great articles on Backstage that list even more movies. For example, take a look at this list of 12 classic movie musicals, these 13 famous films about acting, four movies with great performances child actors should see, and 23 films every actor should watch. All of these movies are fantastic, but check the film ratings because they're not all suitable for young children.
2. Study acting techniques.
During the quarantine, we may not be able to act in films and plays but we certainly have plenty of time to read good acting books. How about diving into some of the classic acting books by the masters? You could check out "An Actor Prepares" to study Stanislavski's technique, "Sanford Meisner on Acting" to learn about the Meisner Technique, or "Respect for Acting" by Uta Hagen. There's also "The Art of Acting" by Stella Adler. If you're into improv and comedy, you can check out "Truth in Comedy" by Del Close. For more options, here are six books every actor should have.
3. Take an online acting class.
We have time on our hands to develop our skills and there are so many resources online for acting training! My acting school offers an online class and many others are moving online too. Not sure about online classes? Here's an article about their benefits.
4. Write scripts.
If your child loves telling stories, you can work with them to develop a short screenplay. For elementary-aged kids, I recommend the parent act as a "scribe," recording the dialogue and the actions as the child dictates. You can download free screenwriting software from Celtx and learn more about the format and structure of screenplays by downloading free scripts at simplyscripts.com.

5. Dance parties.
Do you have a very active child? I know it's more difficult for your child to engage in regular activities right now, so why not have a dance party at home? It's so important to help your child release energy and feel upbeat during this time. Create a fun playlist with your child and dance! Make this more fun by setting up a virtual dance party with friends and family via the online video platform Zoom.
*This post was originally published on April 2, 2020. It has since been updated.
Looking for remote work? Backstage has got you covered! Click here for auditions you can do from home!
The views expressed in this article are solely that of the individual(s) providing them,
and do not necessarily reflect the opinions of Backstage or its staff.