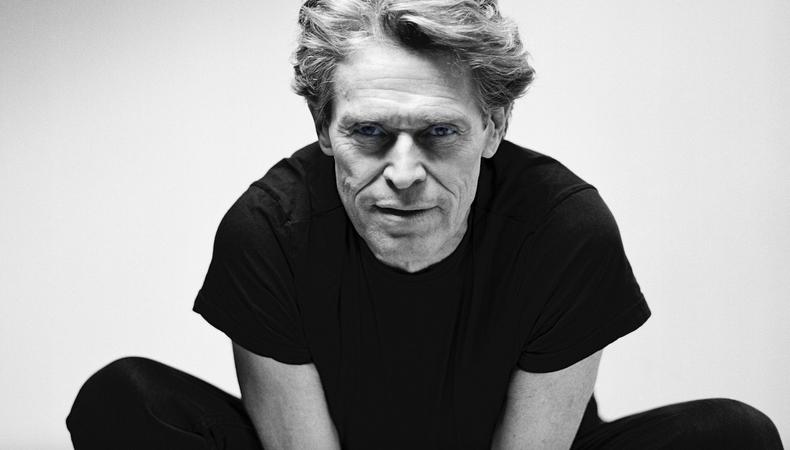 One of several surprises going into Feb. 24's Academy Awards is now four-time nominee Willem Dafoe. Recognized for the first time in the leading actor category for his riveting performance in Julian Schnabel's "At Eternity's Gate," the veteran stage and screen actor recently sat for lunch with Backstage and pulled back the curtain on his screen-acting process.
Watching the languid and cerebral Vincent van Gogh biopic, it at times appears as if its onscreen actions were improvised—that Schnabel's long takes and fluid handheld cinematography were just placing Dafoe center frame as he acted out a day in the life of the famously tormented painter. "You're with Van Gogh in a very experiential, first person kind of way," Dafoe says. "You're in his head and you're with his breath, you're with his stride, with him painting. That was an interesting way to work."
He clarified, however, that while there were "some sequences where we would just go into nature and we would see what would happen," the vast majority of the film was structured and scripted, even when it's just him in real-time on camera. The intention, then, was to find strength in the structure and to portray that looseness and freedom for the audience.
"It's structured, but inside that structure, there's great freedom," Dafoe says. "We started to be like the same person, the camera and I and [cinematographer] Benoît Delhomme, we were with each other, we were like dancing partners."
So how does Dafoe find that spontaneity while still needing to adhere to the technical demands of screen acting and choreography? His secret is simply to not think about it too much.
"Sometimes I like to know where the camera is, but I never act for the camera. I act for the action; I do the action in a way that feels appropriate, and I can be aware of the camera and I can also take on technical requirements like marks and light, but that becomes part of the action," he explains. "I think very little about accomplishing this or accomplishing that. I think more about the quality of being there, the level of engagement and of feeling that comes out of doing things. And I think that comes back to my early theater training: It's doing things, it's events, it's the rise and fall of things. And you apply yourself to them, catching those waves but not designing so tight that you don't let stuff happen."
The end result ranks among the year's most nuanced, heartbreaking, and very finest screen performances.