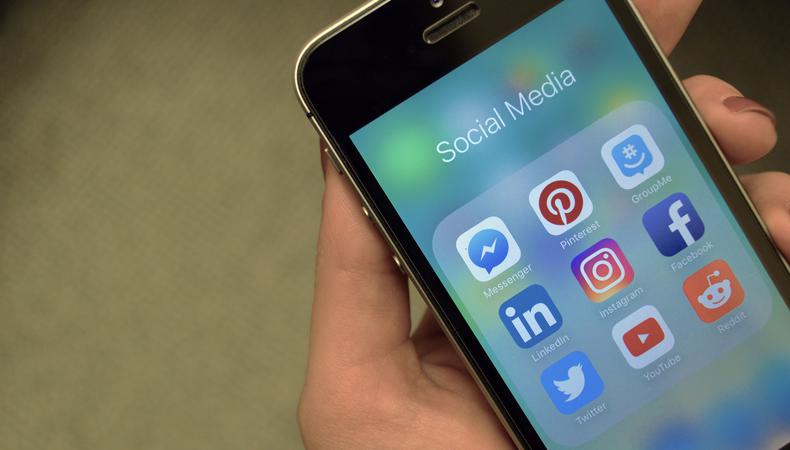 "They've closed everything real down like barns and troughs and performance spaces…and replaced it all with lies and rules and Virtual life (life life)." Maureen Johnson, originally played by Idina Menzel in Jonathan Larson's "Rent," might've predicted the artist's experience during COVID-19 with this quote. Virtual life is right, and in many ways, virtual creation is all we have right now as a means for escape, education, and income. On top of that, and most importantly, we are in the middle of a cultural and political crossroads.
Still, artists' currency has shifted from ticket sales to likes and follows. Some creators have found ways around the confines of isolation to create content and maybe, just maybe produce income. Yet, in this extremely sensitive time, when and how is it appropriate to self promote your work? For us multi-hyphenates, the answer is certainly multi-layered.
We must be socially responsible artists. In 2020, the art we produce should reflect or affect the world around us, no matter what genre we tackle whether it be comedic, dramatic, or political. It can either hold up a mirror to society so that we may see ourselves and our truths and/or provide a means to change or transform our audience. Believe it or not, our creations are needed, though it often feels as if we have no canvas. Yet, we do. If this were "The Great British Baking Show," all our ovens would be turned up to 180 degrees centigrade. What goes in the oven is up to you.
Yet with lives being deeply affected daily by triggering news headlines, how do you even take your bread out of the oven? In other words, do you take up space on social media and promote your show, Zoom reading, or socially distant concert when the well being of others is at stake? It's time to normalize this shift in our thinking, whether or not that means through your schedule, your expectations, or your sensitivity. Pre-quarantine, we did our absolute best to adhere to our schedules strictly to respect other people's time. As many are experiencing collective trauma, Zoom fatigue, or still healing from COVID-19, it's important to take care of ourselves and others, all while understanding that our days could shift moment to moment.
So maybe you postpone your show or you save your social media promotion for another day. And maybe you're contractually obligated and need to carry on with your plans to promote as normal. Regardless, I would ask myself a few questions before moving forward. In no way do these questions serve as a means to sell your show. Responsible artistry is never a sales tactic. Performative wokeness is harmful and for those who are unsure of what performative wokeness is, an example would be using allyship as a means to sell your show.
When you're getting ready to self-promote, ask yourself these three questions.
1. What is the purpose of your post?
Will they receive a lesson, a sense of empowerment, or a type of healing? Can they respond to a call to arms? Why are you producing this event now? Again, are you holding up a mirror to society or providing a means to change or transform your audience? How can your event or show affect a more global outlook? Can you include a link in your live stream to provide donation resources? Can you choose an organization to work with? Can you create a free performance for an educational program or nonprofit?
2. Is your post self focused?
Well, what is self-focused energy? It's an energy that constantly draws attention to self as opposed to the other. For instance, is your post or creation just about furthering your career? Shift gears by taking a deeper look inwards to understand your intention.
3. Is your post unaware?
Do your posts completely ignore world events? Is your silence insensitive? Does your voice amplify the disenfranchised and the marginalized? Are you simply matching public sentiment, not because of personal opinion, but because you feel you should?
Your art is important and people should witness it! But we also need your awareness, your activism, your empathy, your voice, and your attention during the awakening we're collectively experiencing. Nothing is normal right now, and we're all being tested as well as expected to adapt, pay our bills, and be activists as well as entertainers. It's possible to be all those things, but not without socially responsible artistry. Keep creating. Keep challenging yourself as an artist and keep challenging yourself as a human.
Looking for remote work? Backstage has got you covered! Click here for auditions you can do from home!
The views expressed in this article are solely that of the individual(s) providing them,
and do not necessarily reflect the opinions of Backstage or its staff.