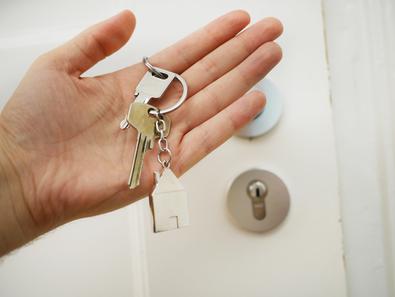 For many people, owning their own home is a lifelong goal, a purchase that signals success. But for even the most successful working actor, decisions relating to personal finance can be easier said than done thanks to fluctuating work, high rents in major cities, and out-of-pocket expenses.
So, it's no surprise that major financial investments like buying a home can seem daunting. The good news is that it doesn't have to be. If you're an actor thinking about buying a home, here are a few factors that can help you navigate this major—but exciting!—process.
1. Determine where you want to live.
This might seem like an obvious step, but if you're planning to settle down in one area for the long term, it's important to be sure your location aligns with your career goals. While Los Angeles and New York are the obvious choices, there are many other great, emerging cities for actors you might want to consider for the sake of cost-efficiency. For example, Georgia's massive production incentives make Atlanta a popular choice, and there are many affordable suburbs in the NY Metro area if your career is in theater.
2. Evaluate your savings.
A career in the performing arts often means long stretches of time between gigs—and paychecks. Hopefully, you've been doing your due diligence in directing whatever you can afford into a savings account. (If you haven't yet done this and are thinking about buying a home, now is the time!) Aside from your monthly mortgage payments, you'll also want to make sure you have enough money on hand for your down payment and closing costs. A down payment can be as low as 3% of the property's total cost for a conventional loan. For closing costs, it's often smart to prepare for 3–6% of the loan amount to cover property taxes, mortgage insurance, and more.
READ: Money-Saving Tips for Actors
3. Get preapproved.
Once you're ready to start house hunting, it's time to get preapproved for your mortgage. When you apply, your lender will give you a preapproval letter that states how much you're approved for based on your credit, assets, and income. This letter will be especially helpful when you're looking at homes, as it will help you shop within your budget.
4. Establish your non-negotiables.
The house-hunting process can quickly become overwhelming, so it's important to establish a list of your "must-haves" or "non-negotiables." Do you need a second bedroom for rehearsing or to use as an office? Would you like to be within a certain distance of a specific set or studio? Establishing three to five must-haves will help you focus on homes that meet your unique needs. Remember, aesthetic touches like light fixtures, decor, or small finishes can be easily swapped out to fit your personal style, so don't get too caught up in minor details.
5. Put in an offer.
You've found your perfect home; the final step is to submit your offer letter to the seller in writing, which contains details about yourself and the price you're willing to pay for the home, as well as a deadline for the seller to respond to your offer. At this point, it's recommended that you don't get your hopes up too high—the seller can opt to accept, reject, or counter your offer, and negotiations can often go on for quite some time.
If all goes well, you'll be closing on your new home in no time, and you'll officially join the homeowners club.
Looking for remote work? Backstage has got you covered! Click here for auditions you can do from home!
This post comes from our partner Quicken Loans.