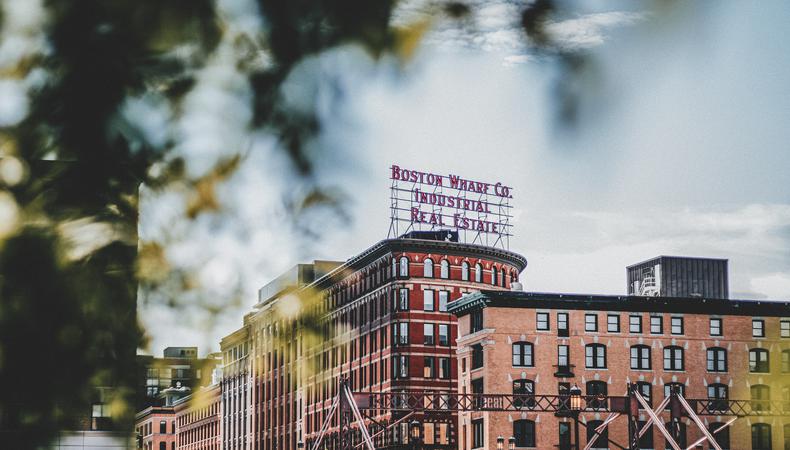 It's no secret that rising costs, tax incentives, and the growth of new media have been moving film and television productions out of Hollywood and New York. As the work expands to other regions across the continent, so do opportunities for actors in these small (but powerful) markets. Not feeling the "big pond" of New York or Los Angeles? Here are 11 other cities where you can make your on-camera dreams come true.
Albuquerque
With 64 major film, television, and commercial projects produced in fiscal year 2014, according to the New Mexico Film Office, New Mexico is an excellent market for on-camera talent. Albuquerque-based actors receive tons of local support from the NM Film Office and other organizations, and schools like the ABQ Actors Studio train those new to the business alongside seasoned actors. Famous locally-shot TV shows? "Breaking Bad," "The Night Shift," and ("Breaking Bad" spin-off) "Better Call Saul."
Atlanta
Arguably the biggest emerging market in the U.S., massive incentives, expanding production studios, and an international airport with easy access to California make Atlanta a major hotspot for actors (and crew) pursuing film, television and commercial work. As the numbers of Atlanta-based independent and studio productions go up each year, local actors are enjoying a plethora of work on shows like "The Vampire Diaries," "The Walking Dead," and "Devious Maids."
Austin
Ranked America's fastest growing city by Forbes last year (based on population, job, and economic booms), Austin is also an increasingly great place to pursue film and television work. Climate, scenery, access to professional crew, and financial perks draw productions—and actors—to Austin and the surrounding areas; local talent was used in the Academy Award nominated "Boyhood," including the film's Austinite star Ellar Coltrane. Though area actors and crew suffered a blow with the cancellation of NBC's Austin-based "Revolution," the many other local film and TV productions include the "Dazed and Confused" sequel "That's What I'm Talking About" (also a Richard Linklater project), ABC's "American Crime," and the El Rey series "From Dusk Till Dawn."
Boston
New England hosts a light but steady stream of film, television, and commercial productions, primarily shot in Boston, Providence, and the surrounding areas. Updated tax credits have had a positive effect on the local film community; according to the MA Film Office, the number of big-budget Massachusetts film projects more than tripled between 2009 and 2014. "The Judge," "Ted 2," and "Black Mass" were all recently shot in Boston, along with the pilot for NBC's new series "Odyssey."
Charlotte
Though some fear that changes to North Carolina's incentive program will drive film and television productions towards cheaper markets—"Homeland" relocated to South Africa after three years in Charlotte and the surrounding regions—optimists site the dozens of studio and independent productions shot in 2014 as evidence of Charlotte's relevance and viability as a small-scale film town. "Banshee," "Under the Dome," and "Sleepy Hollow" have all provided local work, along with studio features like "Paper Towns," "The Choice," and "The Disappointments Room."
Chicago
It's called the "third coast" for a reason; Chicago is a great city for actors of all backgrounds, and is chock full of theater, improv, film, TV, and commercial opportunities. The city has experienced a resurgence in film work since the passage of an Illinois tax incentive bill in 2009, and big-budget filmmakers have flocked to the Windy City for projects like "Transformers 4," "Batman v. Superman: Dawn of Justice," and "Insurgent." Interested in television? The wealth of locally shot TV shows include "Chicago Fire," "Empire," "Mike and Molly" and "Shameless."
Miami
This established film market offers ample opportunities for on-camera actors, and will only get stronger with the addition of a brand-new state-of-the-art production studio, dubbed the Miami Entertainment Complex, slated to open in August of this year. In its heyday, Miami was home to ongoing series like "Miami Vice" and " The Golden Girls," and has recently housed hits "CSI Miami," "Burn Notice," and "The Glades." Miami is also a major commercial market, with dozens of national commercials and music videos shooting in the surrounding areas each month.
New Orleans
New Orleans is home to tons of talented film professionals, from filmmakers to professional crew to on-camera actors. Like many other booming film markets, Louisiana's tax incentives, beautiful locations, and right-to-work labor laws make it an attractive destination for major networks and indies alike. "NCIS: New Orleans" has a permanent local home, as do newer shows like "Quarry" and "The Astronaut Wives Club." Likewise, locally shot films have received major acclaim over the past several years; "Beasts of the Southern Wild," "Dallas Buyers Club," "Django Unchained," "12 Years a Slave," and "The Butler," were all filmed in New Orleans and the surrounding areas.
Portland
Casting directors and actors alike are abuzz about Portland, and with good reason; a thriving theater scene, vibrant local culture, and expanding an film and television industry (and did we mention affordable housing?) have created fabulous opportunities for Oregonian actors. Though the Portland scene is decidedly not "L.A.," plenty of Los Angeles productions source local talent for their Portland-based shoots. Popular TV shows "Grimm," "Portlandia," and "Leverage" all film around Portland, and cast local-hires alongside Hollywood stars.
San Francisco
Los Angeles isn't the only place for Californian actors to advance their careers! San Francisco is home to multiple commercial and theatrical shoots each year, and has the added advantage of an active theater scene. The S.F. Rebate Program, established in 2006 to incentivize filmmakers with dollar-for-dollar refunds on taxes, permits, and more, has successfully drawn an increasing number of productions to the city. Last year's Bay Area-based TV shows include "Looking," "Murder in the First," and "Parks and Recreation," and recent films include "Dawn of the Planet of the Apes," "Big Eyes," and "Godzilla."
Toronto
Dubbed "Hollywood North" (alongside Vancouver) Toronto is a major hub of film and television production rivaling that of New York and Los Angeles. Local actors have tons training opportunities at their fingertips—the Toronto Film School and the Toronto Academy of Acting both have on-camera focused programs—and groups like the Toronto Association of Acting Studios and The Actors' Connective Toronto bring many other resources to the community. The very long list of locally-based productions includes popular TV series like "Reign," "Hannibal," and "Orphan Black," and major motion pictures like the upcoming "Crimson Peak," and "Suicide Squad."