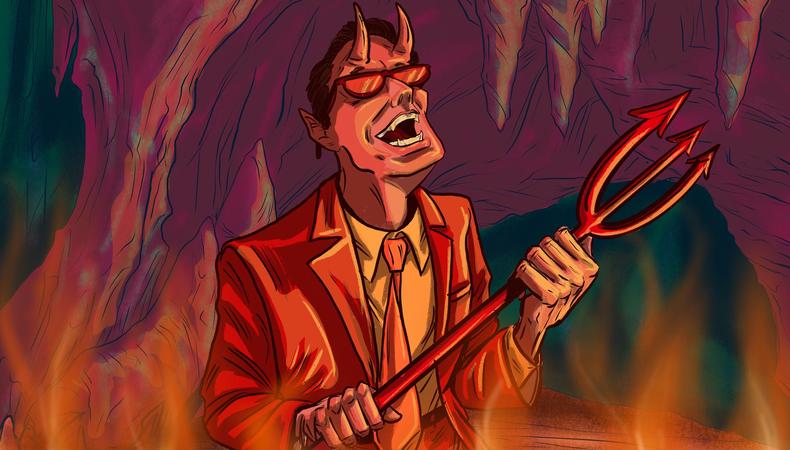 Last week, I attended an acting showcase at a popular Los Angeles–area acting school. The kids did a nice job, and when the scenes were over, one of them ran over. I guess he was planning to ask me about representation, but he never made it, because the poor guy tripped and landed right on his face. (How's that for irony?) I helped him get up and the embarrassed actor shrugged and walked away. That's when I noticed he had dropped his wallet. He was already gone and I couldn't find anyone who worked there, so I kept it. But the point I want to make clear here is that I helped an actor get back on his feet.
See? I'm not a bad guy!
Actors think agents are heartless beasts who only care about commissions. One of their biggest complaints is that we never respond to submissions. Well, they've got us there: We don't—but that doesn't mean we don't care. It just means we're busy.
I guess in a perfect world, agents would step into a reading room every day, have a seat in a red leather chair, pour a snifter of brandy, light a cigar, and take the time to respond to every single submission they'd received. It's an attractive fantasy, but it just ain't gonna happen.
READ: 3 Reasons an Agent Would Want to Sign You + What to Do Once You Land Representation
In a less perfect world, actors would at the very least like some kind of response to their submission, even if it's a negative one. To that, I say: Sorry! That ain't gonna happen, either. It's not my job to address unsolicited requests for representation. I look at submissions, I consider them, and I move on.
I can't imagine telling my boss I'd just spent an hour of my day responding to submissions from actors I'd never met. He would probably remind me that our clients are the priority. And he would be right. Can you picture what would happen if I told an important client I couldn't get him in on a project because I was busy responding to submissions?
Admittedly, when I first became an agent, my attitude was different. I wanted to be the good guy, so I tried to send a quick answer to every actor who contacted me. "Thanks, but you don't meet our current needs." "I appreciate the submission, but we're not looking right now." "Sorry, you don't have enough experience." That sort of thing. And here's what I learned: Never, ever respond. Because once you open that door, it never closes. Actors are so starved for acknowledgement that even a quick pass feels like a connection. And then I end up getting bombarded with emails from these people for the rest of my life.
There is only one way to ensure your submission gets a response: Open with a referral. I will definitely get back to you if the first line of your email is, "My name's John Smith and I was referred to you by [Industry Name]." But the referral has to be real, of course. You can't bluff. And I'll know; I always check these things.
By the way, I was feeling bad about that kid from the showcase, so I had my assistant drop off his wallet at the acting school. For her troubles, I swiped the $40 that was inside and gave it to her. She was thrilled to get it!
See? Agents aren't so bad.
This story originally appeared in the Aug. 1 issue of Backstage Magazine. Subscribe here.