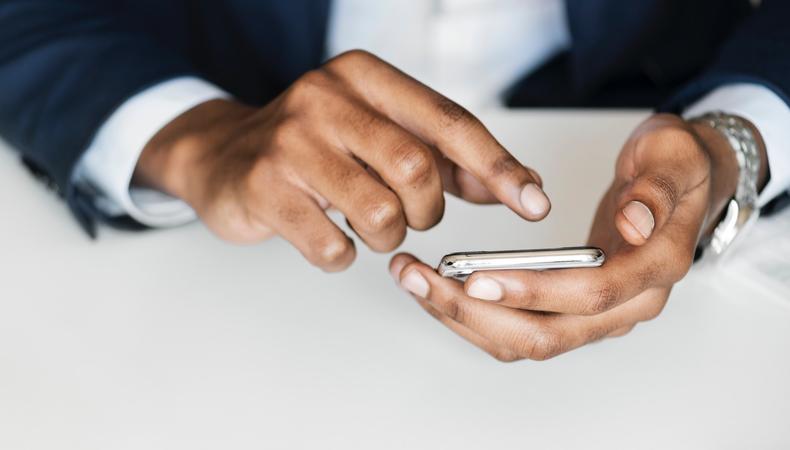 In this excerpt from my new book, "Working Actor," I try to demystify the process of finding and establishing a healthy professional relationship with an agent. For starters, there are usually three ways that an agent will become interested in representing you.
1. They just fall in love with you. They have a feeling or an instinct that you have a healthy career ahead of you, and they want to lay claim to bragging rights that they were the first rep in town to spot that potential and the first to fight hard to get you on the map.
2. You have already started to book work on your own. You have at least a decent leg up in the industry, and there are already some casting offices who know you and your work. In this scenario, the agent is not utterly starting from scratch.
3. You are an established, well-known professional with a solid reputation who is leaving another agency in search of new representation. Usually, that means that you feel it's time to upgrade your reps based on how your career is going or you feel that the current agency is simply not being well-run.
Lots of times, actors (both frustrated established players and newbies) will ask me if I can introduce them to my agency. I've tried and so far, it has never worked. It's a lot like trying to fix two people up on a blind date—the chances are about a billion to one. I know this sounds bizarre, but when it comes to representation, it has to be love.
And believe me, you want it to be love. If they don't feel that kind of enthusiasm for you and your talent, you don't actually want them to represent you.
So how do you find of these people?
READ: How to Get an Acting Agent
It begins by sending your picture and résumé accompanied by a very brief note. They might like your résumé but usually, it's something about your gorgeous face, quirky smile, or brooding eyes that will intrigue the rep enough that they will want to bring you in for an interview. The best way to enter an agents' office is through a recommendation from a casting director or a manager.
More and more, young actors can gain access to agents via workshops. These workshops (which cost money) allow actors to audition for agents who then provide feedback. For legal reasons, these programs must be kept strictly educational but once you have met this person, you can reach out afterward to see if they have any interest in representing you. Casting workshops can easily be found online and vary widely in price so shop around.
If you score an interview with an agent, use that time to show them who you are as a human being. If you are funny, show them that. If you are smart and observant, show them that. If you are curious about the world, show them that. If you are a mess, show them that but make sure it's an entertaining mess, not a scary one. Just tell them the truth.
If you begin a relationship with an agent, remember that this person is not a magician. They will start trying to score appointments for you with potential employers but this can take time, so be patient.
I'd like to add that this is not the time to sit on your hands waiting for a call. Double down on whatever got their attention to begin with. Grab every opportunity to do your thing and keep your agent abreast of whatever is happening. The more you can give your agent to talk about, the better.
Which brings me back to your relationship with your agent. In the end, they work for you. I know it won't feel that way at first but it's the truth. If you're going to start thinking of yourself as a professional, you need to start developing professional sensibilities. At its best, the representative-client relationship is a true partnership—and hopefully a fun one!—but it's also a business, so there will be ups and downs.
If you are fortunate enough to land an agent or a manager early in your career, congratulations! That means they see something in you worth representing. Develop that talent. And make sure you can deliver when called upon.
For more information on "Working Actor," go to www.WorkingActorTheBook.com.
The views expressed in this article are solely that of the individual(s) providing them,
and do not necessarily reflect the opinions of Backstage or its staff.