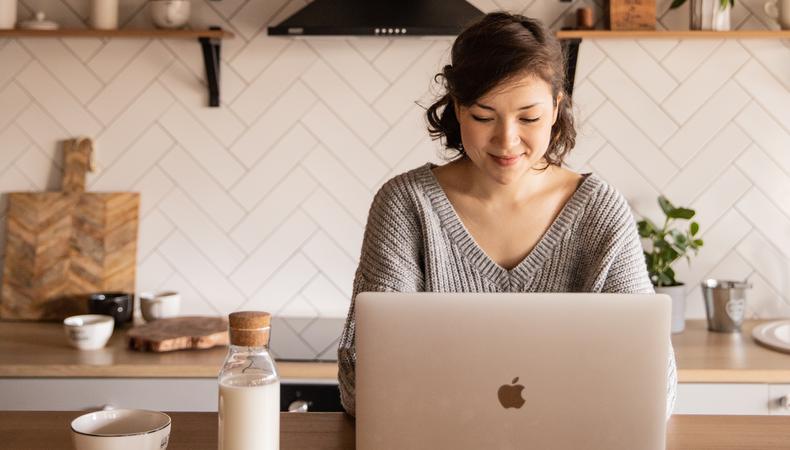 Now more than ever we're turning to online acting classes. This might have you wondering how you can evaluate if your online acting class, or other online class like voice or dance, is actually effective. The simple answer is that the best way to see if it's effective is to look for signs of growth, artistically and professionally, in yourself and others.
The first way to find proof of effectiveness in online classes is the same as you would for in-person classes. Research a school or teacher's proven results. What is the quality of the actor coming out of the online school, and over what period of time has a course proven that it can get great results in the teaching of its students as well as building their successful careers? It's important to look at an online class's results over time. This is because simply watching or auditing a class or two is not consistently effective. Auditing does not tell you what 50 classes or 100 classes will lead to, and by that time you've already signed up or not signed up based on your initial response to what you saw on one or two occasions.
Depending on how long the online classes have been offered though, you may not be able to find such long-term results yet. That's why it's also helpful to see if an in-person school has proven itself with exemplary work and outstanding alumni prior to its online offerings. A studio or school that's been powerful in-person for decades that's now online is likely to still retain the years of acquired excellence in its teaching and curriculum with its move to digital.
You can also assess the effectiveness of an online class while taking it by seeing if you're artistically improving and getting more relaxed, confident, specific, clear, and authentic in your work. In other words, assessing the quality of the work artistically is essential. If you see yourself substantially growing in your work, then that's most likely proof the online class is effective for you.
It's not just your own improvement you can keep an eye on either. You can also see if others in the class are having more success within the industry than they had prior to taking it. When they show their work professionally, are they actually having breakthroughs and booking professional jobs? Are they also improving?
A woman recently wrote us a note saying that she had never felt confident before but since our online Meisner intensive class she felt suddenly like she was capable. She said that she had done her lines in front of her mother and father who she's always been embarrassed to work in front of before, and this time they helped her tape an audition which she booked–her first job. This was accomplished online after she had had many other in-person classes.
So evaluating the quality of the teaching, the long-term results of the school, and the individual artistic and professional results are the best evaluators. Online acting classes have been powerful and effective for students! You just must evaluate the right online training that's best for you.
Looking for remote work? Backstage has got you covered! Click here for auditions you can do from home!
The views expressed in this article are solely that of the individual(s) providing them,
and do not necessarily reflect the opinions of Backstage or its staff.