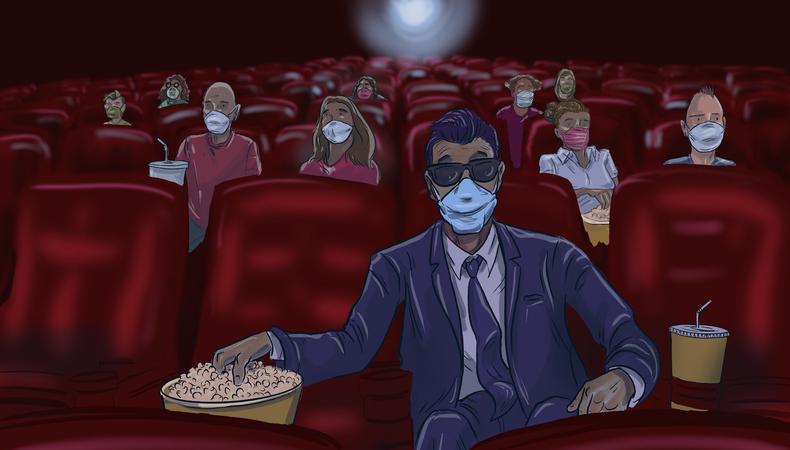 I love movies. I'm the kind of person who enjoys French comedies directed by Jacques Tati on the same level as superhero offerings from Marvel Studios. To me, there's no difference.
This is why I love going to film festivals. These events are a fun way to check out a wild mix of movies with like-minded people. And when I go, I try to go as a fan, not as an agent. The problem is, there's no place to check my agent hat while I'm there.
That means I'm constantly on the lookout for actors who would make a great addition to my list. I tend to focus on the smaller films that showcase up-and-coming talent. It wouldn't make sense to approach the leads in larger movies, because those people are usually established names.
After consuming inhuman amounts of jambalaya, I met a terrific actor at the New Orleans Film Festival. The interesting part of this story is that he wasn't even in one of the features that were being screened that year. This guy was in a 20-minute comedy that was part of the festival's shorts program. I was the only agent in the audience, and when I approached him after the screening, the two of us hit it off. This was about three years ago, and I've been representing him ever since.
I also met a talented young woman at another film festival during a projection malfunction. We were in the audience at a screening of a fascinating documentary when the lights came up. There was some kind of technical issue, so we had to sit there and wait for 30 minutes. During this unexpected break, I started chatting with the woman who was next to me. It turned out she was a working actor from Los Angeles who was there to support her producer friend who made the doc. Next thing I know, the woman admits how much she hates her agent, we exchange contact information, meet a few weeks later, and the two of us end up working together.
In both stories, my love of film led to me being in the right place at the right time to meet and sign some promising talent.
And as much as I love attending film festivals as a civilian, there are still times when my visits are strictly business. Let's say one of my clients is in a film that's being screened at the Palm Springs International Film Festival. That's pretty close to home, so it's my job to be there so I can lend emotional and professional support. I have to ensure that my client meets all the right people and is included in all the right interviews. It's also my duty to buy the actor a drink if the audience doesn't respond well to the film.
My ego took a major hit during the last film festival I attended. I caught a half-empty screening of a microbudget movie that had a promising lead. When the lights came up, I introduced myself to the actor and explained that I would love to take a meeting. The kid laughed and said, "Sorry, dude. I've got CAA and WME fighting over me."
I shrugged and wandered off to see the latest offering from a transgender directing team in Lebanon. That's the thing about these fests: They have a bit of everything, for everyone.
This story originally appeared in the Aug. 26 issue of Backstage Magazine. Subscribe here.
Looking for remote work? Backstage has got you covered! Click here for auditions you can do from home!