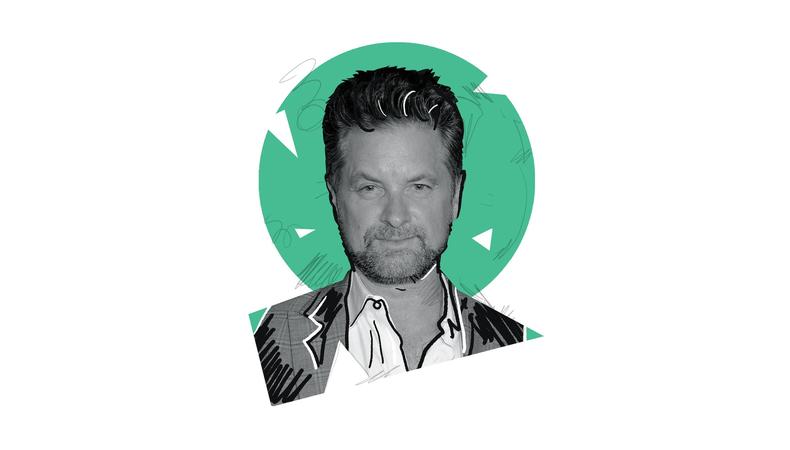 Shea Whigham has a career that's equal parts quality and quantity. In 2018 alone, he appeared in nine projects, three of which shaped up to be buzzy awards contenders: Adam McKay's "Vice," Damien Chazelle's "First Man," and Amazon Prime Video's "Homecoming." But screen vet Whigham—whose other recent credits include "Fargo" and "American Hustle"—clarifies he doesn't see acting as "work" or a "job." It's an experience he's constantly crafting.
How do you keep yourself from burning out?
For me, I struggled for a number of years doing downtown theater in New York and independent film. My marching orders to my brother Jack, who is my agent, are [that] I want to work with the best directors. [So] when the Damien Chazelles, the Adam McKays, the Cary Fukunagas, [and] the David O. Russells come a-calling, you just go.
Have you used Backstage in the past?
Yes, of course. I remember those early days of going through Backstage, combing through any audition you could get in the door with. It'd be the dead of winter and you'd have a chance to get yourself in front of someone. You do whatever it takes in those early years. You're fighting to get in doors and show your stuff. It's like Pacino says: You never get afraid to put your stuff out in front of someone. You've got to fight that fight to get in those doors and make sure you're ready when you do get the chance.
What was your first headshot like?
[Laughs] I have no money at this time. I'm training at the conservatory at Purchase [College]. And they come up and say Oliver Stone is casting the Jim Morrison piece with Val Kilmer. I have no headshot; I have no money; I jump on a train from White Plains and go into the city. I click a button and I take a headshot of myself, sans makeup. I think, This is OK. And that was the thing that I first used for a while because I didn't have the money for a photographer. Needless to say, I didn't get any work out of it for years. It was just above a Polaroid.
Who was the casting director who gave you your first big break?
It was Marci Phillips at ABC, who saw me at an open casting. I didn't have an agent and I didn't have a manager, and she said, "What's going on with you?" And I said, "Nothing, I'm doing downtown theater." She was the one who really opened that first door. After meeting her, I got a manager, and then I got "Tigerland" after that.
Was there a point where you knew you were "ready" for the life of a working actor?
I met a guy who I still work with on everything. I met him right before "Tigerland," his name is Tom Draper. He and I go over everything—from "Tigerland" to "Boardwalk," "True Detective." We break the script open and start to see where the character comes from and what are his wants and needs. That gave me a lot of confidence, working with Tom. I owe him everything. I'm preparing right now, so I was over there this morning.
READ: How Julia Roberts Became Captain of Amazon's 'Homecoming'
How important is it for actors to keep working and developing throughout their career?
It is imperative that you never think you've made it. That's the way I approach everything. I call it lifting the stones. You lift that stone, you see what's under it. You become a miner. You never completely relax. The discovery is always more exciting to me than actually performing—the in-the-room trying to break the script open, break it down, find out who he or she is, character-wise. I never want to get comfortable with the process.
What advice would you give your younger self?
In all of this comes a little bit of wisdom. I would say relaxation. [I] always say relaxation plus concentration will give you the performance. You're never going to muscle the performance. The character can be as intense as you can imagine, but the actor has to stay relaxed in the process. You can't have both being so intense and tight. That's something that you learn, but that's only in the doing. You can't intellectualize what we do; it's got to come in the doing. As with so many fields, you learn so much more by getting your hands dirty. That is key. It's in the doing. You have to get on the floor, as they say in the theater. And that's where you learn. That's where your experience comes. Watching others as you get the opportunity working with other great actors and carrying that with you into the next project.
Speaking of working with other actors, you've worked regularly with a number of actors, including Michael Shannon and Paul Sparks. What is building that relationship across projects like?
Each one is its own animal, each project. Mike and I, I think we've done six or seven things together and we're about to start another film. There is a shorthand that goes along with working with someone. The thing about these kinds of actors, the great ones, [is] they share in the process. That's what Michael is like; Michael is an incredible collaborator. You can't force chemistry, either on screen or in a relationship that you're in. That's part of the mystery of why Mike and I have that or Steve [Buscemi] and I had it on "Boardwalk." You didn't have to work at it or try too hard. Christian Bale, I've done three things with Christian, and he's an incredible artist. He's an actor's actor. But they share. I just worked with Bill Camp. He and I play partners in "Joker," and you don't force anything, but somehow it starts to happen for you. He's another incredible actor.
Do you think it's rare to find these people you gel with?
It's like in life: you meet someone and instantly you know you and I are going to be friends. It's part of the mystery how that happens. I do say they all have a commonality in they're very giving actors. It starts with that, within scenes and life, they're very giving and sharing. The best ones, whether it's "Boardwalk" or "Silver Linings Playbook," you have experiences and they're not jobs…. You have an experience, and people feel that. They may not even know why, but they feel something that's there. It's a visceral thing. And that visceral feeling is something you hope everyone on set and at home watching can relate to. Without trying to force it. You hope you can play these characters that people empathize with in some capacity. Even if they get a sliver of that, or pockets of it, that's the beautiful thing.