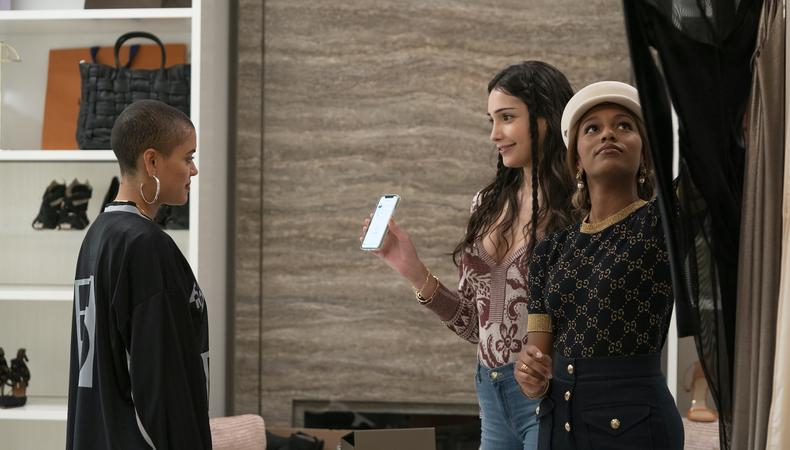 HBO Max's revival of the CW hit teen drama "Gossip Girl" is a prime example of how nostalgia is continuing to take over TV screens. The reboot, which debuted in 2021, was an instant success with fans. According to Deadline, it became the streamer's most-watched original series the weekend it launched.
The prep school drama is currently filming its second season. Interested in learning more about the casting process for the hit series? Hey, Upper East Siders: Backstage is here to give you the inside details on how to join the "Gossip Girl" ensemble.
Like the original show, the reboot follows a group of wealthy students in New York City's Upper East Side who are navigating the elite social scene at their exclusive prep school. Their stories—and their secrets—are revealed via anonymous blogger Gossip Girl (voiced in both series by Kristen Bell). While viewers never found out who she was, the reboot spills the tea right away. Spoiler alert: In the revival, the school's teachers maintain the blog. Sorry, Dan Humphrey fans!
Season 1 revolves around the rivalry between "it" girl Julien Calloway (Jordan Alexander) and her estranged younger sister Zoya Lott (Whitney Peak), and the ever-changing dynamics among the siblings and their group of friends.
Due to the show's instant success, HBO Max renewed "Gossip Girl" for a second season in September 2021, while Season 1 was still airing.
The Season 1 cast included:
Eli Brown as Otto "Obie" Bergmann IV

Jordan Alexander as Julien Calloway

Whitney Peak as Zoya Lott

Tavi Gevinson as Kate Keller

Thomas Doherty as Max Wolfe

Emily Alyn Lind as Audrey Hope

Evan Mock as Akeno "Aki" Menzies

Johnathan Fernandez as Nick Lott

Adam Chanler-Berat as Jordan Glassberg

Megan Ferguson as Wendy

Zión Moreno as Luna La

Luke Kirby as Davis Calloway

Savannah Lee Smith as Monet de Haan

Todd Almond as Gideon

Jason Gotay as Rafael Caparros

John Benjamin Hickey as Roy Sachs

Laura Benanti as Katherine "Kiki" Hope

Kristen Bell as the voice of Gossip Girl
According to showrunner Joshua Safran, "Gossip Girl" Season 2 is now in production. On Feb. 4, he confirmed the show's filming status in a tweet: "Pre-dawn wake-ups, I have not missed you. But getting the chance to continue our 'Gossip Girl' journey—or the joy of simply getting another season in this new streaming age—is reason alone to celebrate. Let the comments begin; we back!" He also posted a behind-the-scenes photo. And if you're looking to work on another HBO Max project, check out this roundup of available gigs on HBO and Showtime projects.
There's no word yet on when the new season will premiere.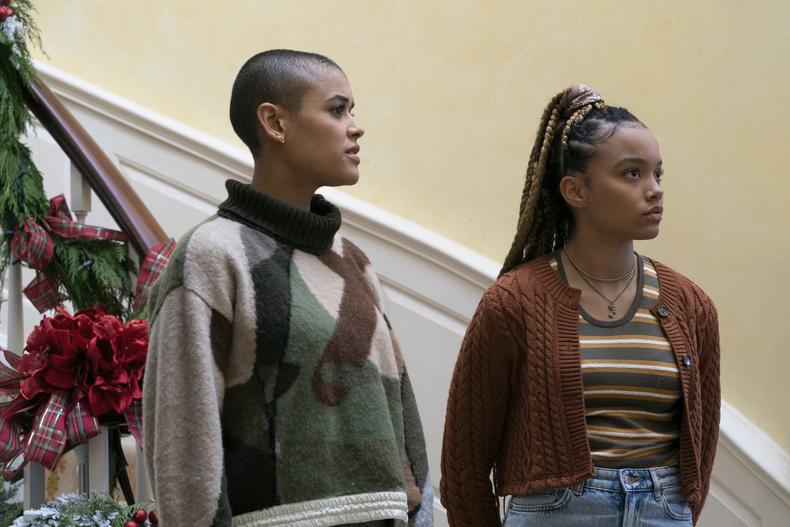 "Gossip Girl" is currently casting talent for background roles. All talent must fully vaccinated for COVID-19 and test negative prior to appearing on set. The production wants talent, aged 35–75, to play upscale artsy and theater world guests at a wedding, and talent, aged 21–35, to play edgy and cool partygoers at a warehouse party. Shooting is May 3–6, with testing May 2, for wedding guests, and May 16, with testing May 13, for partygoers, all in the NYC area. Talent will be paid SAG BG rates, or nonunion rates of $165 per 10-hour shooting day, depending on union status. To apply now or learn more, read the casting call here.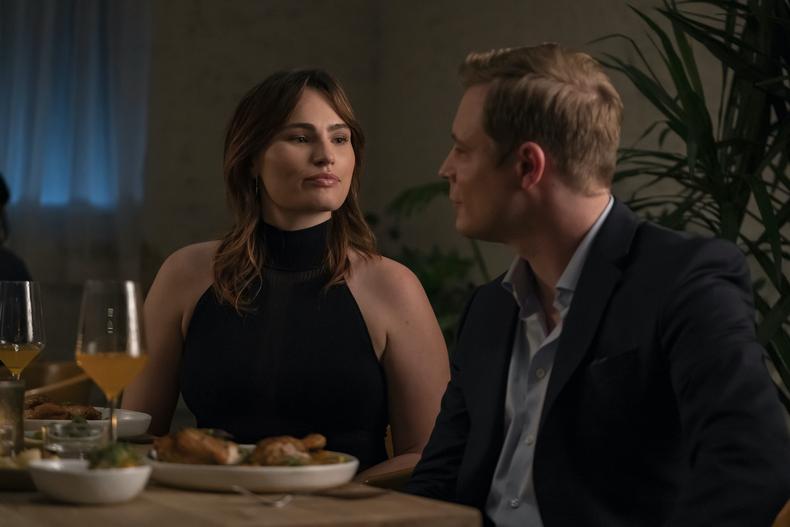 Cassandra Kulukundis was the sole casting director for "Gossip Girl" Season 1. She's best known for her work on Paul Thomas Anderson's films—including "Licorice Pizza," "Phantom Thread," "Inherent Vice," "The Master," and "There Will Be Blood"—plus "Her" and "A Late Quartet."
Kulukundis told Deadline that she thinks of the casting process, particularly for Anderson's projects, as "building a quilt." According to the CD, "the actors must have great chemistry and no fear on the set. That is most important."
When it came to casting "Gossip Girl," Kulukundis said the world was her oyster, which created its own set of challenges. "That was exciting, but it was also terrifying," she told us last year. "Sometimes, it's great to know that you have to look for a 50-year-old white man. When [the characters] could be 20, could be 50, could be Asian, could be anything, it's like: How am I supposed to do all this? Where do I start? That was a big challenge. Sometimes, you just have to take it one role at a time."
"Gossip Girl" is a great place for beginners to get their feet wet. "I've always grabbed people off the street. I got hundreds of emails and pictures, and I'm still getting them today. If anything's right for them, I give them a shot," Kulukundis said. "I want to be out there looking. We're looking for young talent. They just have to get Backstage; you have to read the magazines. They have to see what's going on. We did everything we could to put it out there. The kids who really want to do stuff go to open calls, read what's going on, make sure they know how to do self-tapes, and just keep trying."
If you want to make an impression on Kulukundis, the CD suggests not forcing anything. "If the page says to cry and you can't cry, that's fine. Maybe you're frustrated that you can't cry. Use your frustration; use whatever you have at that moment. I know nerves are there. Just always be natural, whatever you're doing."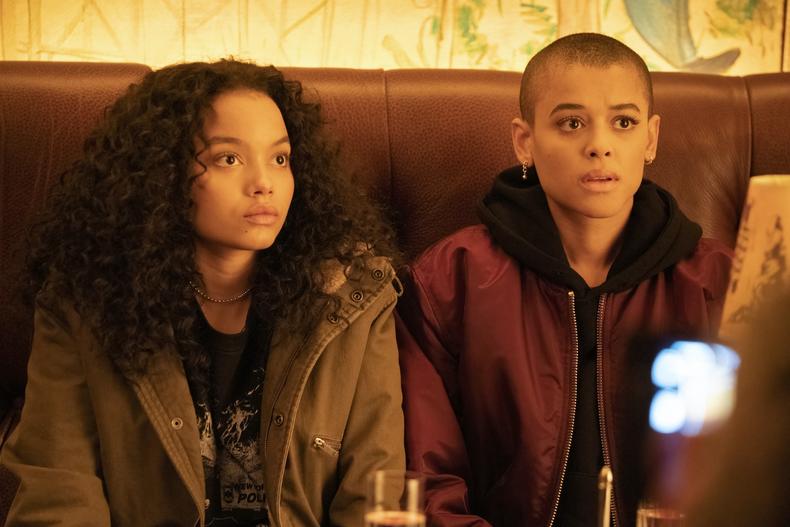 Here are some words of wisdom from the series' actors:
Embrace the chaos. "I had to go on auditions and be available all the time, but I also had to work and pay rent," Alexander told Hypebae. "It was a little hectic, and I'm sure most actors can relate to that, because all of a sudden you get a call, and you need to be somewhere at 2 p.m. tomorrow. I think artists, in general, have to contend with that living and also try to pursue their art."
Trust the process. "I 100% was prepared for the project to fall through. 100%! Because it happens," Peak told Wonderland Magazine. "And not only that—I just didn't even believe any of it was real because it was happening so fast, because it happened off the back of one video audition. I was sure someone else was going to come along and take the part from me."
Focus on improving. "Always work on your weaknesses, because you become a more rounded, [whole] performer," Thomas Doherty, who plays Max Wolfe, told the Hometown to Hollywood podcast.
Looking for remote work? Backstage has got you covered! Click here for auditions you can do from home!