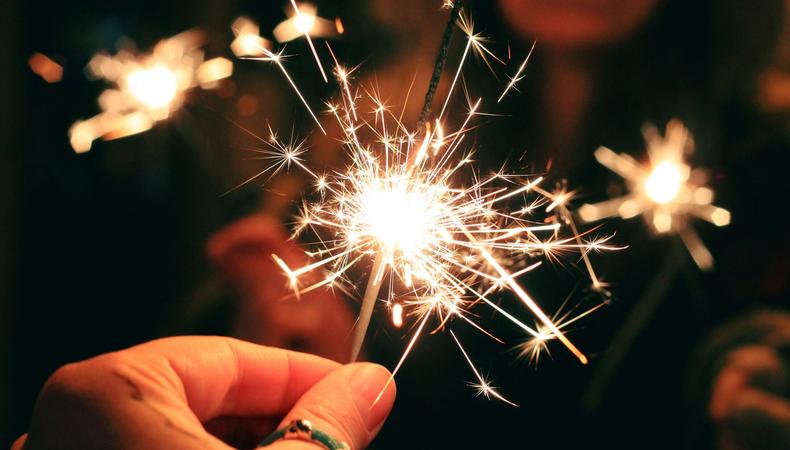 Every new year, millions of people wake up, shake off the post-New Year's Eve grogginess, and commit to an important life goal to pursue in the coming year. Every year, performers wake up committing to making this the year they achieve success.
"Success" comes to actors in many different forms and by many different means, but Backstage can be a top resource for those new to the business to find the work and get discovered.
Backstage has helped more aspiring performers get to the next level than any other platform. Last year, over 40,000 projects in film, television, theater, commercials, and more were cast on Backstage.
Whether you're looking to get cast in indie films, theater productions, strengthen your reel, or find an agent, no matter what your career goal, Backstage has your back. Here are some tips for using your Backstage account to its fullest potential in 2019!
1. Sign up for Backstage and receive $50 off!
This step is a no-brainer. If you don't already have a Backstage membership, sign up for one today. Backstage is currently offering an annual membership for just $99—that's just $8.25 a month to get cast in 2019!
Click here to sign up for Backstage today for $50 off!
2. Upload your headshots and build your Talent Profile!
Now that you've got your Backstage membership, it's time to build your Talent Profile. Add your headshots, any video reels you'd like to feature, age range, and credits or educational experience. Last week alone, over 600,000 casting directors sent messages and invitations to actors on Backstage after viewing their Talent Profiles.
When it comes to your headshots, make sure they pop. Casting directors using Backstage want to get a taste of what you bring to the table and your headshot is the most direct way to do that. Make sure your headshots look professional and are up to date, not too Photoshopped (but a little retouching is fine), and fit your type.
Another great way to show CDs what you're made of is to use your demo reel, which you can embed directly onto your Backstage profile. Don't have a reel yet? No problem! Backstage has tons of advice on how to make your demo reel shine. A beginning demo reel must show you can act, what you look like on screen, and look professional. (A great way to get that professional quality work as a new actor is through student films shooting in your area and you can find many student films casting on Backstage to get you started.)
You can also film yourself at home doing a monologue or scene, just like you would for a self-taped audition. New York City-based acting coach and Backstage Expert Matt Newton says new actors should use that footage "to get more auditions, and then replace those scenes with real footage."
3. Never miss an opportunity with Saved Search Alerts.
Backstage makes it incredibly easy to find the types of projects you're looking for. Never miss an opportunity by creating a Saved Search Alert.
Go to Backstage, log in with your membership, and visit the casting section. Once there, customize a search for what you're looking for—by location, production type (film, TV, theater, etc.) and enter in your age range, gender, and other details related to your look and experience.
Each time a new role that fits your search gets posted to Backstage, you'll receive an alert telling you to review the role and apply. It couldn't be easier!
Make 2019 the year your New Year's resolution comes true—get cast today with Backstage.