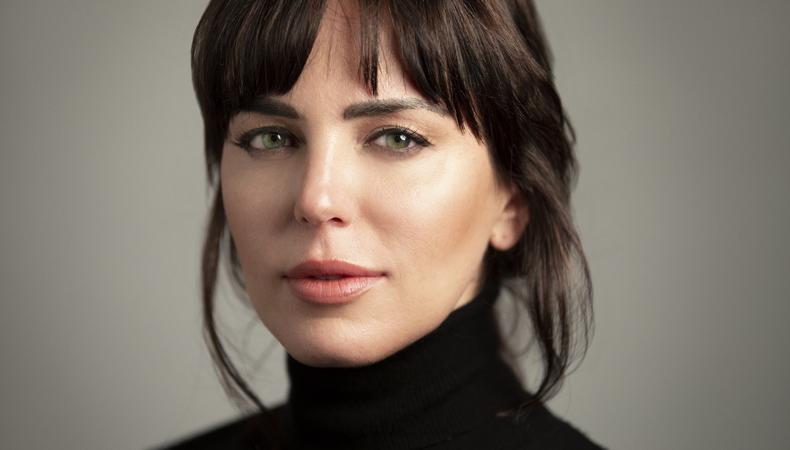 The following Career Dispatches essay was written by Spanish actor Marta Milans, who can currently be seen co-starring in DC Comics' "Shazam!" with Backstage cover star Zachary Levi.
When I decided to follow my dream of being an actor by coming to America and establishing my career in Hollywood from scratch, little did I know the magnitude of the quest I was about to embark on.
I grew up in Madrid, Spain, and went to a very British English school, so my learning of the English language was proper British English. Upon moving to New York City to attend New York University and major in art history and theater, I was unaware of the fact that I had to focus on not only acting in a different language that wasn't my mother tongue, but also on learning a completely different dialect, American English, in order to broaden my possibilities as an actor.
READ: 5 Tips for Foreign Actors Looking to Move Stateside
I am fluent in six languages and currently perfecting Russian, which will probably take me another 15 years—why am I doing that to myself!? (Probably because my grandmother once teased me saying that six languages was average and that she spoke Russian and I didn't, so here we are. Blame it on grandma!) But I digress—being a multilingual speaker, I was convinced mastering a slightly different "accent" in a language that I was fully bilingual in would be a piece of cake. But of course, it wasn't.
Following my manager's orders of, "Girl, you need a dialect coach!" I dove into endless sessions of swallowing vowels while chewing on wine corks (a very flattering look, as you can imagine); drilling eternal exercise sheets that would put a sloth to sleep; talking to supermarket clerks while envisioning the concavity of my palate; buying all kinds of voice and speech books; signing up for every speech, voice, breath, and dialect workshop I could find and afford; and trying to imitate Marlon Brando's knack of speaking without moving his lips. I was tireless.
But then, guess what? I'm meant to forget all of that as I walk into the audition room and the first thing I'm asked is, "Marta Milans—are you Spanish? Where are you from?" Right away, I know I'll no longer be considered to play a girl from Kansas City.
The emotional rollercoaster might very easily throw the unprepared into a black hole of despair. But hey, it doesn't end there, because sometimes if they're casting a Latina role, I'm deemed not Spanish enough. On paper I am, right ? Because that's my name. But then I walk in with my pale complexion and green eyes and all I get are confused stares. "Wait, you are Spanish, right? But you don't look Spanish…. You have a slight accent that I can't quite place, but I don't see you as Mexican or Venezuelan. You don't come across as All-American either…"
And still, I have to sit with myself and not give into despair. I work on those English audition sides until they are completely memorized. Because unless they are and I am off book, it's highly likely I will freak out when I walk into the audition room, and that doesn't happen in my mother tongue. But, alas, here I am today, pushing through and booking work in the U.S., as was my dream so long ago. Talk about never never never giving up!
So for those of you reading this who are foreign actors pursuing work in Hollywood, I hope it makes you feel less alone in this internal quest of navigating careers in different countries and in different languages. It ain't an easy road, indeed! But it is for sure a rewarding one when you manage to do both. There's no way I could've accomplished what I have if it weren't for all the wonderful acting teachers and coaches, dialect coaches, speech therapists, and others who I have found along the way. Thanks to all of you—and now let me go back to my three page syllable drilling!