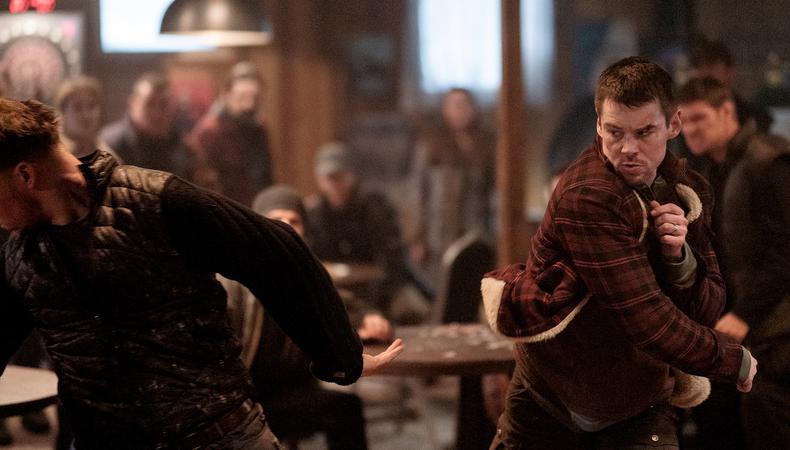 If you're going to follow in the footsteps of Jason Bourne, you'd better have the stunts to back it up. USA Network's just-premiered "Treadstone," which is set in the cloak-and-dagger world of the Bourne film franchise, understood that from the start, which is why the series enlisted Buster Reeves to head up its stunt coordination. Reeves, a stunt and industry veteran, speaks with Backstage about keeping actors safe and in the zone while performing ass-kicking stunts.
How did you get into this line of work?
Since I can remember, I have always wanted to be a stuntman. I was a professional martial artist for many years and was fortunate enough through my sport to have an opportunity to showcase my talents for a movie that was casting a martial artist—and the rest is history.
You've worked on tons of projects. What is unique about "Treadstone," from a stunt coordination perspective?
The most exciting aspect of this show for me is that I've been gifted with a mostly blank canvas to work with. We as a stunt department and action unit have been given the opportunity to work extra closely with the writers and producers to design the action for the show. Since this is the first season, we've had the privilege of developing each character's fighting and action style. There is a lot of action in this show, so it's been a dream to be a part of.
READ: How the Stunt Coordinator of 'GLOW' Creates a Safe Space in the Wrestling Ring
What is your working relationship with actors like?
From the get-go, my team and I work to build a trusting relationship with the actors. We want them to feel comfortable at our rehearsals and on set, and to know they're safe whether we're training them for fight scenes or putting them on a wire. We start small and ease them into the more complicated sequences. On this show, we've had months of training with each actor before their big action sequences. By the time we come to filming day, they're truly kicking ass onscreen. The "Treadstone" actors have been working really hard, and I think everyone will really see their hard work pay off when they watch the show.
Are there specific ways actors should be preparing themselves in pre-production before a rigorous shoot?
We bring the actors in initially to assess their physical abilities. From there, we create a program for them to follow, which may include anything from personal trainers to nutritionists, meal plan delivery services, and, of course, stunt training to get them to the desired look and in optimum condition for the show.
What measures do you take to ensure actors are not only safe on set but that they never overextend themselves physically?
We use many tactics to keep actors safe, from catch rigs or a safety line with double backup if they're performing at height to extensive rehearsal of a fight scene to ensure general body awareness and muscle memory, to simply putting knee pads on them. Most of all, we rehearse, rehearse, and rehearse some more.
What advice would you offer someone who wants to get into stunt coordination?
Be a stunt performer first. Get proficient in multiple sports, including gymnastics or martial arts or swords, as fighting is a huge aspect of action onscreen. Becoming a stunt coordinator takes time and experience. The experience is gained from years of doing stunts yourself and seeing how they're set up and executed safely. Stunt coordinators are responsible for everyone's safety, so you can't rush the process.