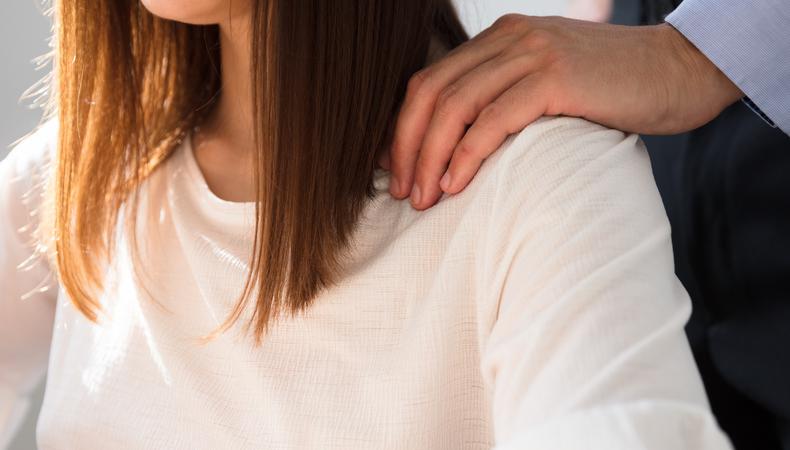 Around 65% of entertainment industry professionals have experienced harassment and 64% have experienced bullying, according to the Hollywood Commission for Eliminating Harassment and Advancing Equality. The commission, led by Anita Hill, has released a series of recommendations for how to address this harassment in Hollywood including discouraging gender and ethnic stereotypes on-screen, and limiting non-disclosure agreements.
According to Hill in the foreword to the report, because of the COVID-19 pandemic, 27% of organizations have put all or most of their diversity initiatives on hold. "The entertainment industry has every reason to do better," wrote Hill. "The business case for diversity and inclusion is well-established: Diverse companies consistently out-earn non-diverse companies. Diverse and inclusive companies are also more innovative and agile, and weather crisis more effectively. Unsurprisingly, cultures that are inclusive are less likely to experience sexual harassment. Now is the time to recommit to diversity and inclusion as a business imperative, a social mandate, and a safeguard against future crisis. Put simply, it is the right thing to do."
The recommendations are the result of a four-part survey that was released in the fall by the Hollywood Commission. The surveys addressed accountability, bias, bullying, and sexual harassment. It surveyed 9,630 entertainment professionals about their experience working in Hollywood. The Commission has found that only 49% of respondents believed that Hollywood welcomes and values diverse backgrounds, and only 39% believe that Hollywood acknowledges and respects the dignity of every person.
From those surveys, the Commission has created 14 recommendations and initiatives to mitigate harassment. One recommendation is to make sure representation on-screen is aligned with the values of diversity: "Reject storylines that are inconsistent with values and contribute to stereotypes and sexual harassment—those in which women are overly sexualized; men get women drunk to get lucky; and Black men are violent, menacing, or dangerous," said the report.
It also recommended making sure perpetrators are held accountable for their actions, and to limit confidentiality and nondisclosure agreements. According to the survey, 27% of people who experienced sexual assault were asked to sign an NDA, and those documents encourages retaliation and silence .
Another recommendation was to provide a range of methods for reporting harassment and bullying, and for transparency into how the reporting process works. The Commission also recommended investing in anti-bias and bystander intervention training. The full list of recommendations can be found here.
In conjunction with the reports and recommendations, the Commission will also create an array of resources for production companies and workers. In early 2021, it will launch an anonymous reporting tool, which will allow workers to report any instances of harassment they experience or witness, and will track repeat offenders. According to the Commission, perpetrators are likely to harass or bully multiple times.
The Commission recently tested out six bystander intervention training workshops. It also plans to establish a code of conduct, production field manual of best practices and sample policies, and an online guide for freelance workers who need help on reporting and knowing what their rights are.
The Hollywood Commission is a nonprofit that brings together Hollywood production companies and the unions to develop and implement cross-industry systems and processes to eradicate harassment, discrimination, and power abuse. Its partners include Amazon, Disney, CBS, Warner Bros, and SAG-AFTRA. It was founded by LucasFilm president Kathleen Kennedy and entertainment lawyer Nina Shaw.
Said Hill: "According to scientific research, organizational tolerance is the single most powerful factor in determining whether serial harassment will occur. This means that our collective efforts toward safe and equitable workplaces depend on creating a truly diverse and inclusive culture."