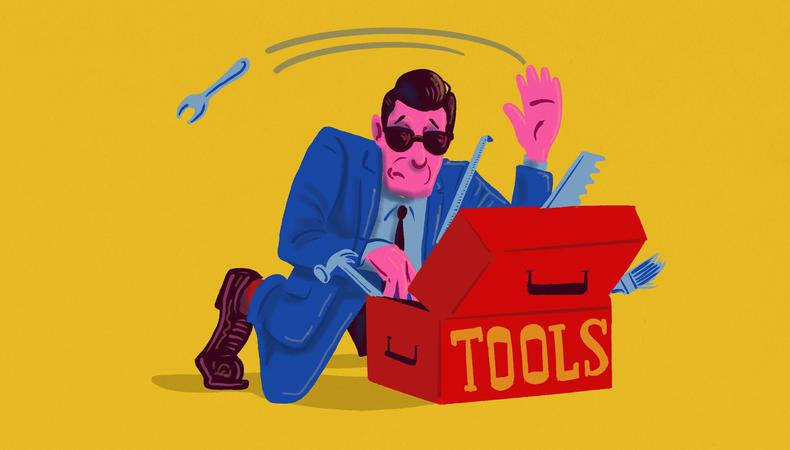 Everyone ages. That's a fact. Even now, as you're reading this column, you're getting a little bit older.
I don't think actors understand this. If they did, I wouldn't have to spend so much time begging clients to update their headshots. Keeping your pictures current is an important part of your job. This applies to everyone—both actors seeking representation and the ones who already have an agent.
Actors should update their headshots every few years, but you'll need to get them done sooner if you make any changes to your appearance. I'm talking about weight gain, weight loss, hair loss, hair color, facial hair, facial tattoos, etc. Headshots are your No. 1 marketing tool, and they need to reflect your current look.
Here's another reason you should switch your pictures up on a regular basis. Casting directors get bored when they see the same shots over and over. It's a surprise when a new one pops up on their screen. Their subconscious brain becomes alert and starts sending messages like, "Pay attention! This is not what we expected. Look closer!"
The concept of being current applies to all your acting tools. This brings us to my next major peeve: reels that haven't been updated. Nothing irks me more. Here's the transcript from a meeting that took place in my office a few months ago with an actor seeking representation:
"You don't have a lot of TV credits, but I see that you booked a guest star role on 'The Rookie' last year. Why isn't it on your reel?"
"Oh, sorry. I really need to get that done."
"And I really need to move on. Have a nice life."
Don't roll your eyes. That's only a mild exaggeration. These types of conversations are a recurring theme in the story of my professional life.
The third tool in my crosshairs is your website. You spent a lot of money getting it just right. Wouldn't it make sense to keep it current?
I'm the kind of old-school agent who looks at all the submissions. If an actor sends me a link to a website, I will usually click on it, because I'm assuming the site will be one-stop shopping for all the information I need. Sadly, that's rarely the case.
Updating a website is fairly cheap and simple, so make sure every page is current and take down anything that's dated or unnecessary. It's just clutter. Marie Kondo would not approve!
Résumés aren't usually as much of a concern. Actors are Johnny-on-the-spot when credits need to be updated, and if you have representation, agents are always making sure your résumé is up to date before they send it to a casting director.
Look, I totally understand that staying current can be expensive. Taking new headshots, having them retouched, tracking down material, editing your reels, posting them online, and updating your website can set you back a pretty penny, but those are necessary annual or biannual expenses that will pay for themselves when they help you book your next job.
There's not much you can control in this business, but you can certainly be the master of your own domain. Remember, these are your tools. I'm just borrowing them during the time we're working together. So, keep them current and save the excuses for those other actors who don't want to succeed.
Looking for remote work? Backstage has got you covered! Click here for auditions you can do from home!