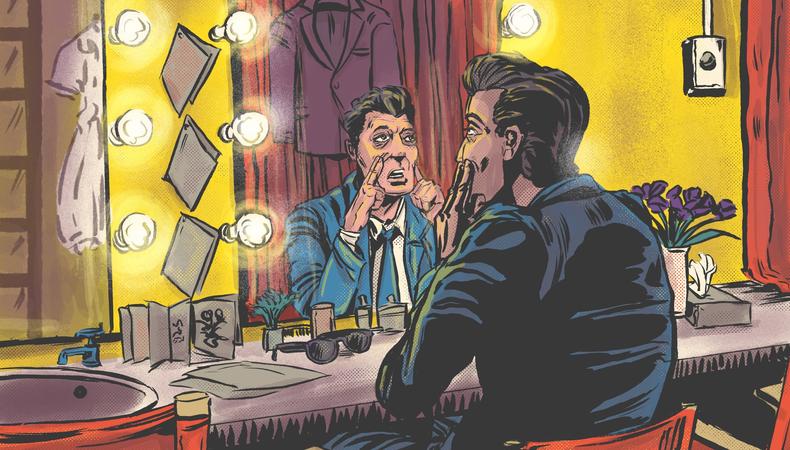 Now that pilot season is over, a lot of actors who didn't score a series regular role are thinking about making some changes. A few will start looking for better representation. Others will update their reels. And many will get new headshots.
So much has changed in this business since I started: The rise of streaming services like Amazon and Netflix has created more opportunities; knowing how to self-tape for auditions has become an essential skill; and the option of being a local hire in multiple cities has increased employment prospects. But despite all that, headshots are still basically the same.
Sure, hard copies are relics of the past and submissions are done online, but an actor's headshot is still their No. 1 marketing tool. Résumés and reels are important, but your pictures always lead the charge when I'm raiding a casting director's castle. And I would argue that now that they've been shrunk down from 8-by-10-inch printouts to tiny images on a screen, it's all the more important for you to have strong headshots.
I could write several columns on this subject, but I'm just going to focus on what I consider the most important element in every picture: the two orbs on either side of your nose.
READ: Headshots Everything You Need to Know
Think about it. What's the first thing you look at when you're introduced to someone? It's their eyes. That's how you connect. Eventually, you notice the other elements of their face and body, but the peepers are always first. The same is true with headshots.
That's why you should always get a good night's sleep before a session with a photographer. You should also avoid alcohol and any other stimulants. Your eyes have to be clear and bright when you step in front of that camera.
And don't forget you're an actor. That means you're performing during the session, not just standing there like an idiot. Your eyes reflect your inner life, so consider what you're trying to project. A still camera picks up just as much emotion as a motion picture camera.
Makeup is also important, and most men are woefully ignorant of this fact. The truth is, a little dab of concealer can go a long way toward hiding bags and shadows under your eyes. If you're a dude, consider getting some help from a pro or someone familiar with makeup.
When you're done with the session, you will be presented with hundreds of choices, and here's where most actors drop the ball. When you're examining the options, look at your eyes first. Eliminate any pictures where your eyes are at half-mast. I see those all the time, and it blows my mind that actors think they're viable. Only pick headshots where your eyes pop like a weasel.
Hey, you know what's a great research tool when you're trying to learn what constitutes an effective headshot? Tinder. Or any online dating service. Most will allow you to browse without paying, and it's an outstanding way to study what works and what doesn't work in a picture. It can also be a lot of fun!
So, there you go. You've learned it's all about the eyes. And if you don't believe me, just do a Google image search for silent film star Ben Turpin. I'm sure he would agree.