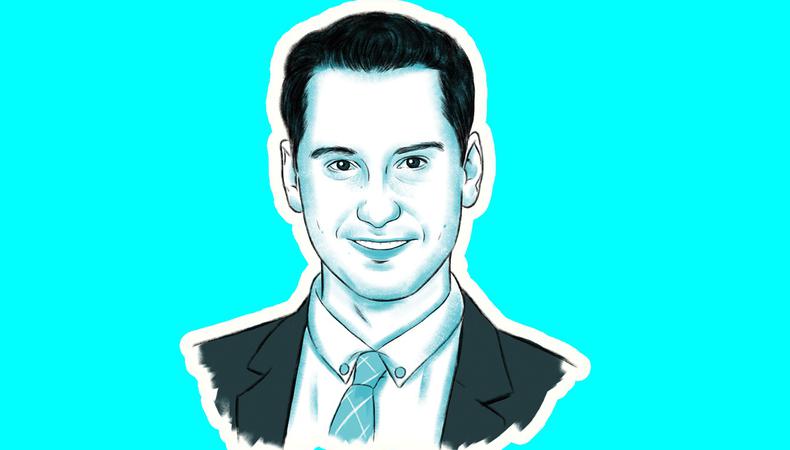 Matt McGorry went from relative unknown to streaming heartthrob with the success of Netflix's "Orange Is the New Black." Now in his third season as Asher Millstone on ABC's hit "How to Get Away With Murder," McGorry speaks with Backstage about the practical approach that led to his quick ascent, his favorite column in this very magazine, and the pros and cons of joining the union.
Tell us about "How to Get Away With Murder."
I think people often feel like they're on some sort of ride when they're watching it. We like to have lots of adrenaline dumps throughout the entire experience. I started working as an actor not too long ago, and to be working on a show like this is just so incredible. To be working on a show that's so progressive and helping to move the needle of television in the right direction toward diversity and inclusiveness is a really enormous gift for me.
How did you get your SAG-AFTRA card?
I believe I got it on "Royal Pains" or "Elementary." I think for actors it's an exciting rite of passage to get the union card, but it can be a double-edged sword. I researched and waited as long as I could to join before I had to join. When you're trying to build a career, being able to take lots of different jobs and build up your reel with nonunion work is such an important part of building a foundation. So I had to delay my gratification, realizing I'd have more flexibility. It was important for me to build up as much potential energy as I could before making the push to turn it into kinetic energy...if anyone knows about physics out there.
What movie should every actor see?
I really love Joaquin Phoenix's work. The movie "Her," for me—I only saw it once, and cried my eyeballs out. He's such a nuanced performer. Watching him, I imagine he has to surprise himself in his performances. I imagine he's just constantly engaged and listening and being open.
READ: "7 Questions With…Jack Falahee"
Have you ever used Backstage before?
I used to love Backstage; I'd read it all the time. Secret Agent Man was one of my favorite columns. It was a very realistic, business-side approach for actors. I really liked breaking the business down into its pieces and figuring out how to make the most of the little I had at the start of my career. Back in the day, I also submitted to this feature where you'd talk about your journey as an actor. I did not get that—but that was before "Orange Is the New Black."
What advice would you give to your younger self?
Understand that looking toward external validation for happiness is not a key to happiness. Learn to enjoy things more on the way. I got lucky that things happened relatively quickly for me, but if I'd had to maintain the pace I was going at for another 10 or 15 years, it might have been rough. For a lot of people, once you reach a point of success, things can become very accessible to you...but it doesn't make it any easier to focus on the important things, either.
What was your most memorable survival job?
I was a personal trainer for 10 years and I was lucky enough to love and enjoy that. It never really occurred to me at the time that it was a survival job, because I found a lot of fulfillment. Life is a marathon, not a sprint, and I think in many ways pursuing incremental fitness goals is the same as pursuing career goals. For example, powerlifting is so objective: Either the weight goes up or it doesn't go up, and if it doesn't, you need to find a new way to approach it and give yourself hope you can still push forward and succeed. I think it's the same in many ways with acting. I would set myself up to book five co-star roles, [and they were] the bare minimum achievements I'd need to feel like I'm moving forward.
It's easy for us to spend a lot of time dreaming, and that's OK, but it needs to be met with practical application. We all have to do things we don't want to do at times, but if our goal is to be a full-time actor, it's important to think about what steps we can take to get there, even if it's not what got us in the business in the first place.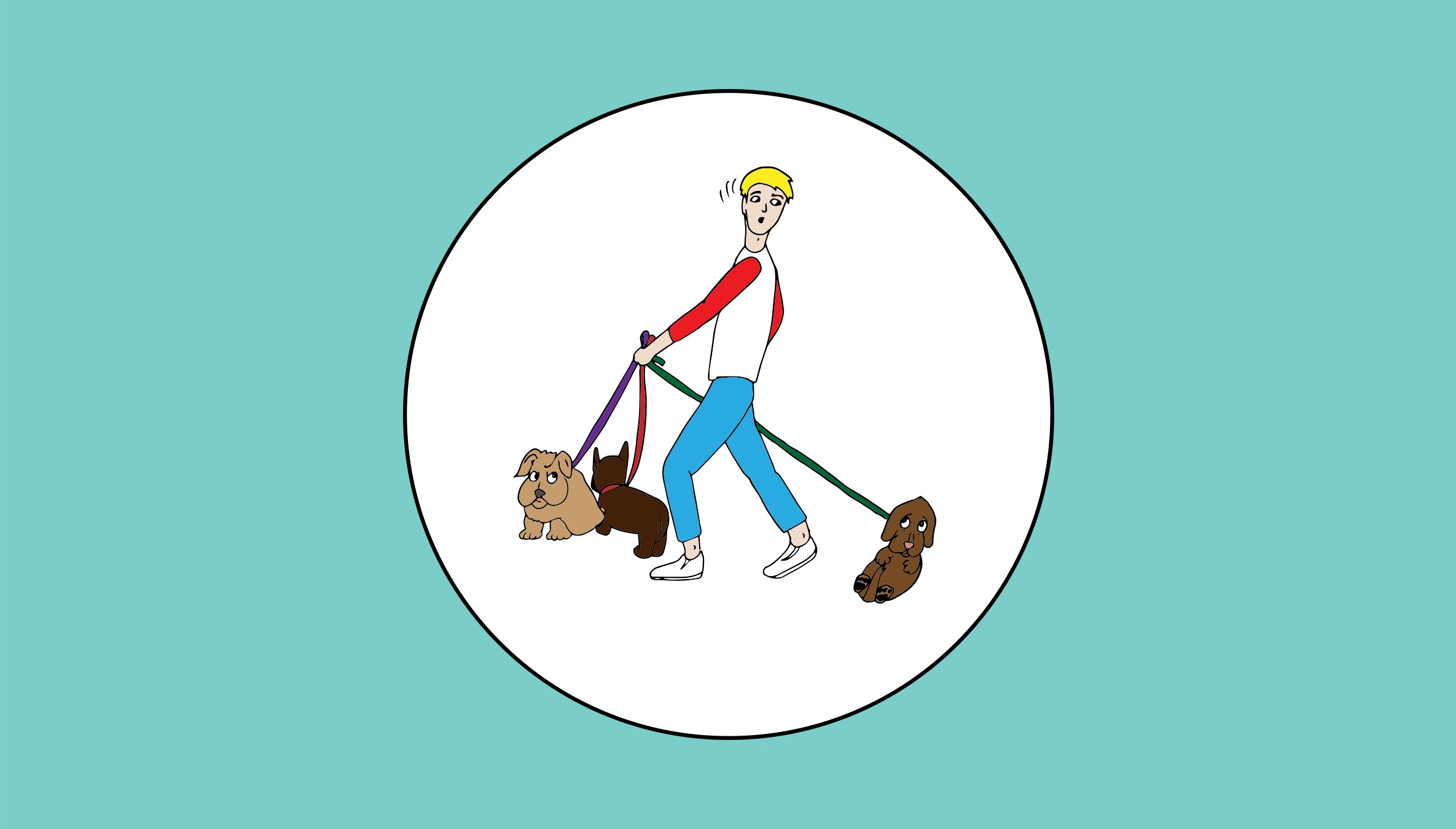 Survival Jobs 101
What special skills have you listed on your résumé?
I have all these weird talents that I feel like I get to use...especially on "[How to Get Away With] Murder." Like getting to do sound effects or dialects or impressions. I used to do magic. I stopped when I was 12, but I would perform at other kids' birthday parties and at restaurants. I did street magic in New York City where I grew up, on the corner of 23rd and 7th by myself when I was like 10 years old. I was a martial arts instructor for a bit. There's a weird, long list of random shit I can do.
What is your worst audition story?
I had gotten my first agent ever in New York City and I was so excited and so ready to audition, or so I thought. In actuality I was not ready, because I was very hit-or-miss. Finally, I got an audition: "Boardwalk Empire." A five-line role type of thing playing a choreographer. I was so excited, it was all I could think about. I bought a period outfit from a thrift store and tried my hair in different ways. I went to the audition and was so ready to nail it, and they call me in and they say something along the lines of "Matthew McGronny?", and I go, "...no, Matthew McGorry?" And they told me my agent sent the wrong person. They let me audition for the role anyways, which was supposed to be a 40-something man. I was 25, which is not what they were looking for. I ended up leaving that agency. That was disheartening.
How do you typically prepare for an audition?
I think a lot of times, as actors, we hope that people will see the gem in us and be able to pull that out, whether or not we do the best job we can do. Scene study class is great, but if it's not making me better at the thing that's getting me the job, it's not going to matter how good I am because I can't book it in the first place. The way I was able to get my foot in the door was that I trained to be able to make the most out of the worst circumstances. I would have friends read a scene to me in a really bland way—things to purposely throw myself off.
For a long time I was really dependent on luck, and as an actor, it's going to depend on luck a lot regardless of anything else. But I worked the best if I pretended luck wasn't a factor. We have to feel confident, and have that confidence come from a volume of experience.
Want more stories and advice from the best in the biz? Read more from the Backstage 5 here!