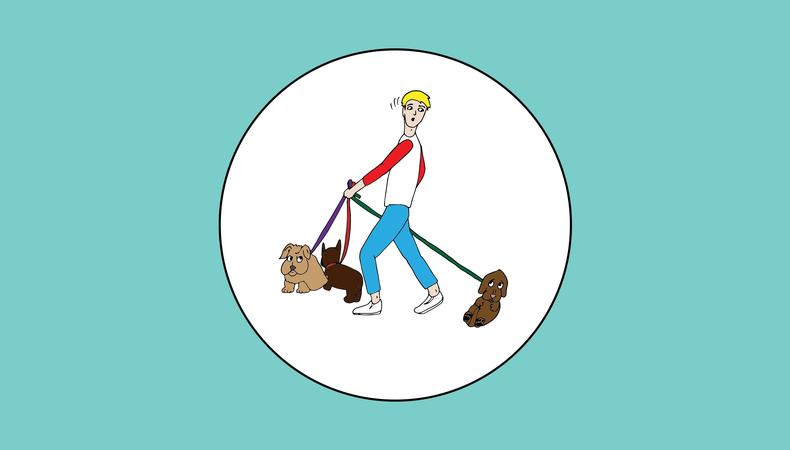 Survival jobs. If you're an actor, you already know you are not just an actor. As you build your craft and gain experience, you'll also need to pay your rent and feed yourself along the way. This is where a survival job comes into play.
Survival jobs need to have two very important qualities:
They need to be flexible. Always keep in mind why you're hustling day in and day out.
You need a job where you don't want to pull your hair out every second of every day while you are there.
While the latter is easier said than done, here we break down all different kinds of survival jobs to help you find something you can do to pay the bills while you work to make your dreams a reality. And although the classic restaurant server or temp agency might be your first target, Backstage has a host of opportunities for you to use your acting and performance skills for shorter or more flexible gigs while you audition for your dream job!
What is a survival job?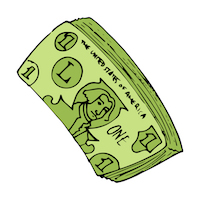 A "survival job" in this context is a job that you take in order to help pay the bills while you pursue what it is you love to do. While survival jobs are often thought of as being for actors, they are often necessary for people pursuing all types of artistic endeavors professionally. Additionally, they help people in other careers who might need a steady stream of income while they pursue a profession that doesn't necessarily pay you up front, like certain types of professional athletes, small business owners starting out, etc.
Why should an actor have one?
An actor should absolutely have a survival job unless they find themselves in the very fortunate position to have steady, full-time acting work. (Though, this kind of work doesn't always last forever. Or maybe you just like keeping busy between gigs.)
Time and time again, casting directors talk about how they can smell desperation on an actor as soon as they walk into the room. It's hard enough to audition; you shouldn't also have the added pressure of, "Well, if I book this then I'll have next month's rent."
Having a survival job means you can pursue being an actor with the freedom of not needing to book a job in order to eat. It is a gift to give yourself, an ease of mind. As Elizabeth Gilbert writes in her book Big Magic: Creative Living Beyond Fear, "I have watched so many other people murder their creativity by demanding that their art pay the bills."
What are some classic survival jobs?
Ask any non-actor to list classic actor survival jobs and they would likely rattle off the following: restaurant servers, child care, and temp work.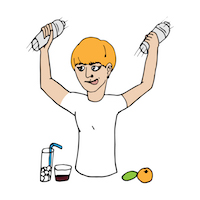 Perhaps the most classic of survival jobs is that in the restaurant industry and there's a reason for the reputation: Not only is the restaurant industry one of the fastest growing sectors in the American economy, most restaurants are not 9–5 jobs. There's a lot of flexibility in terms of swapping shifts if a gig or audition comes up. Popular restaurant jobs include server, host, bartender, maître d', barback, cater waiter, and barista.
One thing to consider about the restaurant industry is that certain positions can be competitive in their own right. (For example, being a bartender at a popular place during the prime shifts.) So you might have to work your way up to the higher paid restaurant positions. But if you're dependable and professional, you're well on your way there. Craigslist.com is a great place to start looking for restaurant open calls; you can also ask around in your neighborhood to see if anyone is hiring. In bigger cities with more competitive restaurant industries, it can be hard to get your foot in the door—many places won't hire someone with no restaurant experience at all. But once you have some experience it will be much easier to gain some traction.
Childcare is another classic survival job. It can be a little less flexible—when the parents are at work, you can't skip out on the kids for a last minute audition—but this type of work can pay quite well. There's also flexibility with the time commitment since child care can be full- or part-time, only on weekends, only in the evenings, etc. It's especially helpful if you know other actor friends in childcare so you can have each other's backs and cover for each other when needed. Reputable sites to get started in child care include Sittercity.com, Smartsitting.com, and Care.com. It's also a good idea to ask around for personal referrals from friends and family.
Temp work is also high on that "classic survival jobs" list because it's great for actors who have out-of-town gigs. If you know in advance that you'll be back for a few weeks in between jobs, you can line up work for the interim period as temp work often requires subbing for current employees who are out for one reason or another. Most of this work is typically office admin stuff, though some temp agencies are geared toward event work or catering. Temp agencies to check out in the NYC area include Artisan Talent, Kelly Services, Beacon Hill Associates, All Aces Promotional Staffing, and Atrium Staffing.
RELATED:
What are some newer, more unique survival jobs?
The fun thing about survival jobs? You can figure out what works for you and pursue it (until you don't have to anymore). Which means you don't have to wait tables or take care of kids or do temp work.
Today, there are "survival jobs" that didn't exist 10 years ago, like:
Rideshare Driver: Rideshare car services like Uber and Lyft are kind of ideal for an actor who wants to make his or her own hours (and also owns a car). You need to be 21 years old, have a working iPhone or Android, a working vehicle (different companies have different years your car must be manufactured by), personal auto insurance, a commercial driver's license, as well as being able to pass a background check and vehicle inspection.
Virtual Assistant: Being a virtual assistant shares a lot of the same tasks as being a personal assistant but with the benefit of working remotely, therefore creating your own hours. Craigslist, Elance, and Fiverr are all good places to look for this kind of work.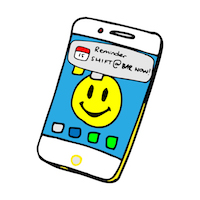 There are a lot of other unique options that have a lot of crossover with the skills you have as an actor:
Party Characters: Whether it's dressing up as a Disney princess, working a children's puppet show, or putting those clowning skills to use, there are lots of jobs for entertainers at kid's birthday parties (and these jobs often make good use of your performing skills). There are companies you can join, or you could advertise on your own for personal hire on websites like Gigsalad, provided you have your own materials and method of transportation.
Standardized Patient: Medical schools and teaching hospitals often hire actors to be examined by doctors and medical students in order to help them with exams, patient care, and bedside manner. The actor is given a character complete with medical history, symptoms, etc. While there's not usually a specific script to memorize, the actor must be very familiar with the provided medical history and background for the character. You must also be prepared to evaluate how the doctor or medical student did in the process. Knowing you're helping to train the next generation of doctors can make this a very rewarding position.
Tour Guide: Since you're already used to performing in front of audiences, this could be a great job for an actor to keep those skills fresh.
Audience Member: Want to get paid to see shows? Believe it or not, it's a real thing. Casting directors are always looking for "audience members" to fill their studio seats. You can get started with Onset Productions.
RELATED:
Does my survival job have to be related to the industry?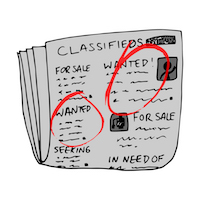 Finding a survival job in the acting world can be a great way to build your network and learn more about other sides of the industry besides performing. If you want to stay close to your acting roots, look for work in a box office or ushering, as a production assistant or admin for a producer or casting office, etc. Head to your favorite theaters' websites to see if they're hiring, check out Playbill's job postings, or see if Backstage has any quick voiceover opportunities.
If your survival job isn't within the industry, don't fret. You're allowed to have other interests as an actor, and those skills and interests will only serve to help you be more well-rounded as a performer.
RELATED:
What should I look for in a survival job?
As we already discussed, two of the most important factors are flexibility and finding a job you can tolerate without wanting to pull out your hair. As Michelle Dyer, Backstage Expert and creator of the podcast "Survival Jobs for Actors" says, "You don't want to let your survival job get in the way of auditioning. You don't want it to get in the way of what you came to the city to do, so that's a big pitfall that I see a lot."
No survival job is perfect (it's a survival job after all!), so it's all about finding the balance that's right for you.
When is it time to quit my survival job?
As it's a survival job—which means you kind of need it to survive—it's probably best to stay unless you have a compelling reason to leave. That could mean better pay, better hours, a better location, more flexibility, etc. However, to switch jobs for the sake of switching can be counterproductive at times.
If you've worked hard to build up your connections with co-workers and they're willing to cover you on short notice for an audition, that's a very valuable thing to have. Moving to a job where you don't know anyone may mean you have to take the time to build up those relationships again and put auditions on hold. Similarly, if you've put in your time and have your preference of schedule as a result, keep in mind that switching jobs means starting at the bottom of the totem pole and taking the shifts no one else wants. However, if you have the opportunity to switch to a job that will improve your life, it could very well be a good decision.
If you're genuinely dissatisfied day in and day out, and you think that a fresh start somewhere else may be good for you mentally, that's a valid reason. And if a job, co-worker, or boss ever becomes abusive in any way, leave immediately and report it to the necessary authorities.
There is a fine line between a survival job that isn't what you love but allows you to support your art and a job that is actually detrimental to your life. You're the only one who can find the correct balance for yourself.
Are there any survival jobs that are specific to my city?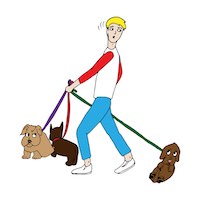 Every city needs waiters, bartenders, and dog walkers, but there are certain gigs that may be unique to your city.
If you live in New York…
...Uber, Lyft, and Via drivers are in high demand. Many large companies are headquartered in New York, meaning there's almost always a need for temp and admin work. With tax breaks, the city and state are also home to a lot of productions, so try to get yourself work as a PA. Same goes for theaters that need audience members. And of course, delivery apps like Postmates and Instacart are rampant in a city like New York.
RELATED:
If you live in LA…
...productions are likely always looking for assistants or extra hands to help on sets. Studio lots that offer tours will likely need tour guides with a passion for the industry. Production and casting offices need admins and script readers. Los Angeles is also home to several large universities that may need lab assistants or part-time employees around campus.
If you live in London…
...the dozens of amazing museums housed in the bustling city will need tour guides, reenactors, and the like.
RELATED:
Should I include it on my resume?
You should only include a survival job on an acting resume if the skills it provides translate into special skills for acting. If you're a nanny, think about saying you're good with children on a resume for a TV show that has kids in the cast. If you work as a translator, be sure to list the languages you're fluent in on your resume. I know an actor who works as a carpenter and had the good fortune to be booked on a show as a carpenter because they wanted someone who was the real deal.
You never know when a casting director needs a specific kind of special skill, so it's important to put those things on your resume. However, since acting resumes are formatted quite differently from a regular job resume, don't list your survival job the way you would if you were trying to get an office position somewhere. You should have multiple resumes, being sure to create a separate one just for your survival job.
RELATED:
WATCH
What's the difference between a survival job and a part-time job or full-time job?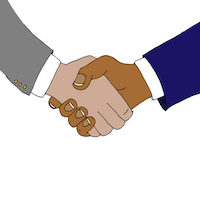 On paper, any job that pays you the money you need to feed, clothe, and house yourself is a survival job. That said, there are a few important things to consider when deciding if something is a "survival job" in the sense that it helps get your bills paid while you pursue your acting career.
As actor and Backstage Expert Amy Russ puts it, "Not every job is a survival job. In general, jobs don't exist to be flexible—they exist to help the company prosper." It is not a company's responsibility to make sure a role is flexible enough to accommodate your actor schedule; it's your responsibility to make sure the job you choose as your "survival job" is already flexible.
RELATED:
Any super-famous actors who had survival jobs?
Most famous actors have had survival jobs. Unless they were child actors or independently wealthy, everyone had to start somewhere and that means supplemental income before "making it."
RELATED:
You already know what it takes to be an actor. Now it's up to you to find a survival job that will pay the bills so you don't have to worry about having your acting do so. Find a job that's flexible and that you can tolerate, and you may be surprised how much it will help your acting career to not constantly be worrying about where your next paycheck is coming from.