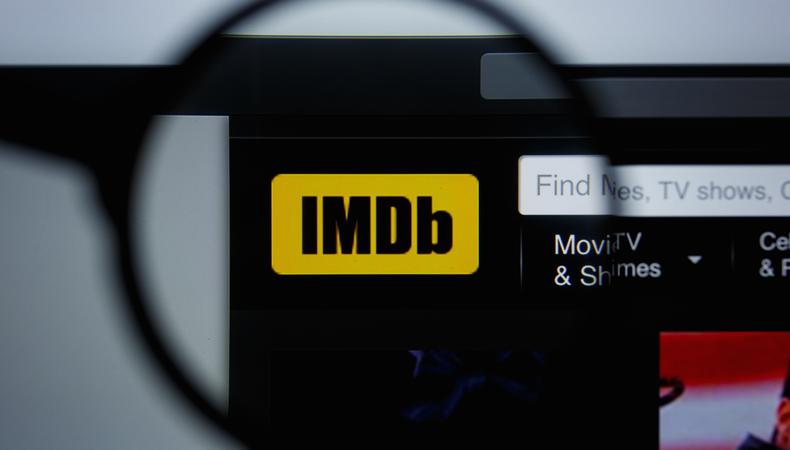 After pressure from a coalition of trans advocacy organizations and the United States' union for screen talent, the widely used website IMDb is adjusting its policy on birth names for trans actors. But SAG-AFTRA says the site's efforts are not enough.
At the end of Pride Month in June, SAG-AFTRA joined with the Transgender Law Center, the National LGBTQ Task Force, and GLAAD to release a public statement calling out IMDb for publishing the assigned-at-birth names of gender fluid, non-binary, or trans actors. The practice is deemed highly offensive in trans and ally communities because of the implied disrespect of an actor's identity. It can also be dangerous, the organizations warn. When trans people are outed against their will, their lives could be at risk.
"It is deeply painful," said Laverne Cox in an interview with the Wrap. Cox is an Emmy-winning cast member of "Orange Is the New Black" and is herself trans. She is the first openly trans actor to be nominated for the recognition. "We experience so much discrimination when we're dead-named and misgendered because what happens underneath that is the assumption that trans people aren't [what] we say we are, that we're somehow fraudulent...so publishing people's birth names is not always a safe thing."
IMDb is one of the most ubiquitous cultural tools for film and television information or trivia. On the site, actors' digital résumés are tools to gain popularity, book gigs, and solidify a presence in a competitive industry.
Since facing backlash on the issue, IMDb released a statement via Variety revising its policy on birth names. Per Variety, a spokesperson for the database revealed that actors who wish to change their names should contact the site's customer support staff and request the change. Talent agents and managers are also permitted to request a name change. However, the IMDb spokesperson specified, the site will not change an actor's name for past productions that list an actor's assigned-at-birth name in the credits.
"While this half-measure is a step forward in protecting the personal safety of and reducing employment discrimination for transgender people, in revising its birth name policy, IMDb admits to invading the privacy of performers and putting them at risk for discrimination," said Gabrielle Carteris, president of SAG-AFTRA. "IMDb can make no principled distinction to justify its arbitrary choices about when to invade the privacy of performers."
For the union, advocacy for name-transitions aligns with their push to force IMDb to allow actors to remove their date of birth from the database, to combat ageism in the industry. A bill by the California State Assembly, AB 1687, orders that subscription-based websites give workers the option to display their birth information. However, with a stop issued by a judge in February, the union will argue the bill's constitutionality before the Ninth Circuit Court of Appeals. AARP has joined with SAG-AFTRA in fighting for the cause.
At Backstage, age-related information is treated differently. Actors can change the listing of their names at any time. Actors' ages are expressed in a range, and exact ages aren't revealed. Staff members at Backstage remove age specifications from casting notices published on the platform.
The union and its allies are planning to make the court case for why actors should control information about their birth in early September.