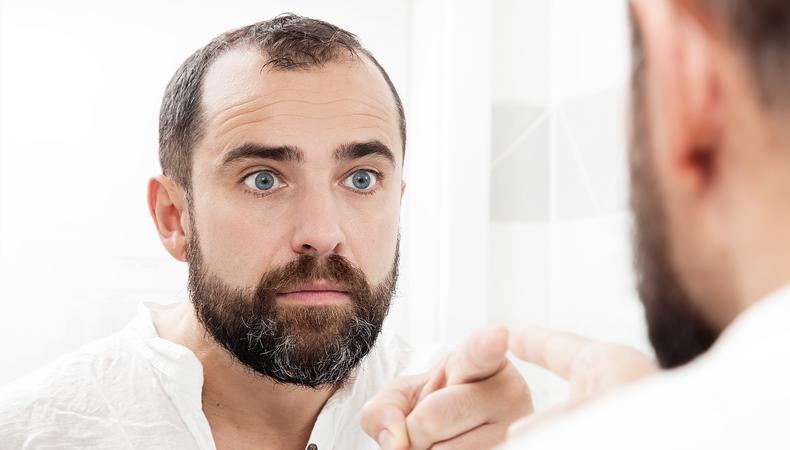 There are many professional services out there to help you define or further refine your "brand," and though I question how useful defining brand has ever been to Meryl Streep or Idris Elba, I appreciate the value of exploring self-marketing angles as a way of getting to know oneself better when starting out.
That said, it strikes me as odd that so many actors are encouraged to put the figurative cart before the horse in this respect, when it seems obvious to me that there is something more important that we should discover in advance of how to sell ourselves.
I once taught a petite, soft-spoken young actor who lamented that she could not get any auditions for cop roles. I empathized with her frustration regarding the all-too-narrow industry perceptions of actors, and even more so once she told me that she actually was a cop. She explained that she had worked in the New South Wales Police Force in Australia for eight years and still couldn't get an audition! As infuriating as this is to hear (because we've no doubt all experienced versions of this ourselves), it's not surprising. Her size and demeanor are not what most people typically associate with a police officer, and it's not just casting directors. Most in the general public wouldn't pick her as a cop either.
So what's the solution? Should this actor "brand" herself as a petite, soft-spoken woman because that's our first impression, or is it best for her to cut through that perception and continue to surprise people? The usual superficial glance certainly doesn't represent her in her totality, and she would argue that in fact, it represents as little as 10 percent of who she truly is.
READ: How to Build Your Digital Brand as an Actor
Back then I had no marketing advice for her. I simply worked on giving her performances more strength and gravitas through specific physical and vocal exercises I had used to change people's perception of me years before. The advice I would give to anyone in a similar situation is that you have one essential thing to find before locking in any kind of brand: your voice. I don't just mean the vibrations that come out of your mouth—although that's a key part of it. Before seeking a glossy and perfectly defined advertisement of how you think the world needs to see you in order to cast you, why not be true to yourself and find out who you actually are and what you have to say?
Find your own voice, not the one you think will sell best. Once you do, your brand will take care of itself. That is, if you even care about brand by then. Lena Dunham and Rebel Wilson found their voices, Denzel Washington found his, as did Aziz Ansari, Louis C.K., and Shonda Rhimes.
The aim of a brand is for people to eventually see you/the product as synonymous with the brand. But why choose a brand, logo, emblem, or motto that effectively only represents 10 percent of who you actually are? Wouldn't that be like your parents telling you you're wasting your time on acting when you have good enough grades and more than enough intelligence to become a doctor? Even though it's not what you want and won't make you happy?
Do you just love martial arts? Get heart palpations over comics, or weak at the knees over fluffy kittens? Perhaps math is your thing, or sports, international travel, or counseling your friends through hard times. Yes, you may be all of these things, but some resonate more than others, and some are so impossible to remove from your life that everything you do, say, or contribute to society seems to be coming through the filter of that very passion. Self-improvement, animal welfare, making people laugh, putting family first, articulating your frustration with politics via YouTube animations—whatever it is for you, that's your voice. The one that keeps speaking even when your lips have stopped moving.
A voice with nothing to say struggles to articulate itself, but a voice with an unending passion cannot be silenced. Finding your voice is at least as important as finding your brand, and I would argue that finding your brand is going to be more singular and interesting when you have a solid, full-throated voice behind it.
The views expressed in this article are solely that of the individual(s) providing them,
and do not necessarily reflect the opinions of Backstage or its staff.