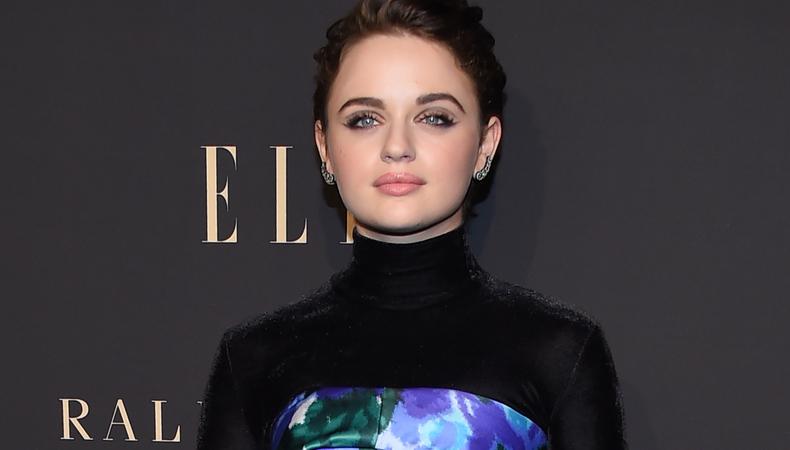 "In the Envelope: An Awards Podcast" features intimate interviews with award-winning actors and other creatives. Join host and Awards Editor Jack Smart for a front row seat to the industry's most exciting awards races, and valuable acting and career advice from contenders! This episode is brought to you by HBO.
Joey King has been acting—and passionate about acting—since her first job as a kid: a Life cereal commercial. And when she received her Emmy nomination last year, Life sent her commemorative boxes of cereal with her face on them.
King has plenty of stories and tidbits of advice for "In the Envelope" listeners in a wide-ranging interview covering everything from how to cook snails to her adventures at the Golden Globe Awards the night before (during which she was clonked on the head with Patricia Arquette's trophy). At only age 20, she's already been nominated for Emmy, Screen Actors Guild, Critics' Choice, and Golden Globe Awards, all as the real-life Gypsy Rose Blanchard in Hulu's acclaimed limited series "The Act" opposite Arquette's Dee Dee Blanchard. She had her breakout leading role as Ramona Quimby in "Ramona and Beezus," and has co-starred with impressive veteran actors in "Crazy Stupid Love," "The Dark Knight Rises," "The Kissing Booth," and much more. And given her knowledge of and commitment to her craft, she's only getting started.
Her best actorly advice? "Just have fun. Even with a character that's so dark and deep, you think, 'Fun? That's a weird word.' But as an actor, truly, it is so fun to dive into roles that are that deep and require that much concentration." Listen to King's hilarious and in-depth interview wherever you get your podcasts or at any of the links below.
Listen now on: