"I'm so limited as a person—why would I want to limit my art?" poses Patricia Arquette. "Part of why I feel so grateful for acting is because of how it's allowed me to expand as a human being and as an artist. I'll always be limited by my own capacity, but acting is not limited."
Patricia Arquette's First Feature Film Almost Made Her Quit Acting
The 51-year-old performer has found that to be especially true recently—specifically with Richard Linklater's "Boyhood" in 2014 and the one-two punch of "Escape at Dannemora" and "The Act" over the last two years. "Boyhood" earned her an Oscar for best supporting actress, and Showtime's "Dannemora" earned her last year's SAG Award for female actor in a television movie or limited series. She was then twice-Emmy nominated this year in both the supporting and lead categories, ultimately winning for Hulu's "The Act," which has her in the running again for a SAG Award come January's 26th annual ceremony. "I really didn't anticipate this, so it's all just surprising," she says of the accolades.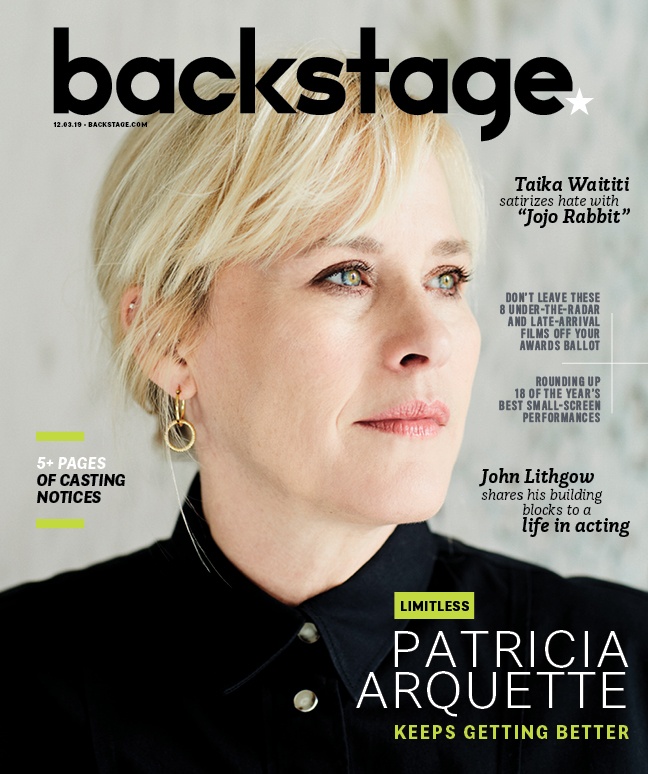 Arquette stars on the Universal Content Productions true-crime anthology series' inaugural season as Dee Dee Blanchard, a mother suffering from Munchausen syndrome by proxy. Convincing doctors, hospitals, and charitable donors that her perfectly healthy daughter, Gypsy (Joey King), is debilitatingly ill, she forges years' worth of medical records and forces her child to unknowingly undergo unnecessary and invasive medical procedures to keep up the charade. It's a role unlike any she has tackled before—one that risked skewing tabloid-y and manipulative in less capable hands.
READ: 'The Act' Creators on How to Play Real People on TV
Today, the actor has flown into New York City from Los Angeles for a mid-September weekend as part of her ongoing awards campaign for Dee Dee. Sitting in a private corner of Versa, the Renaissance New York's rooftop restaurant in Midtown, she begins by exclaiming how "wonderfully weird" her string of recent successes are between sips of coffee. She never would have imagined that, at this point in her 30-plus years onscreen, she would be getting the roles of a lifetime as knotty antiheroines.
"As an actor, the whole ride is so weird," she admits. "So much of it is out of your hands. All you can do is just try to prepare and do the best you can."
And isn't finding limitlessness by relinquishing control the real payoff of harnessing the craft? At their best, actors have the ability to evolve into something greater than themselves—to radically empathize with someone different and to inspire others to do the same through performance. It's one of the principles that brought Arquette to acting in the first place. Though, looking back, few could be more naturally suited to a career in the arts than her.
Born to an actor-musician father and a therapist mother (and with performers going back several generations before), she was one of five raised on a commune in Virginia before relocating to Los Angeles. Her siblings Rosanna, Richmond, David, and the late Alexis all found their way into acting, too.
"[Acting] was a coping mechanism, and a survival mechanism, and a source of joy growing up," Arquette explains. "Theater games, doing little skits with each other, making our own little home movies and all that—our life was very art-centric. Our parents put a lot of value in that, and so it was an integrated part of who we were as people."
It wasn't just her father's profession that played to Arquette's natural investment in the human condition, either; her mother's work further lent itself to seeing the world through someone else's eyes.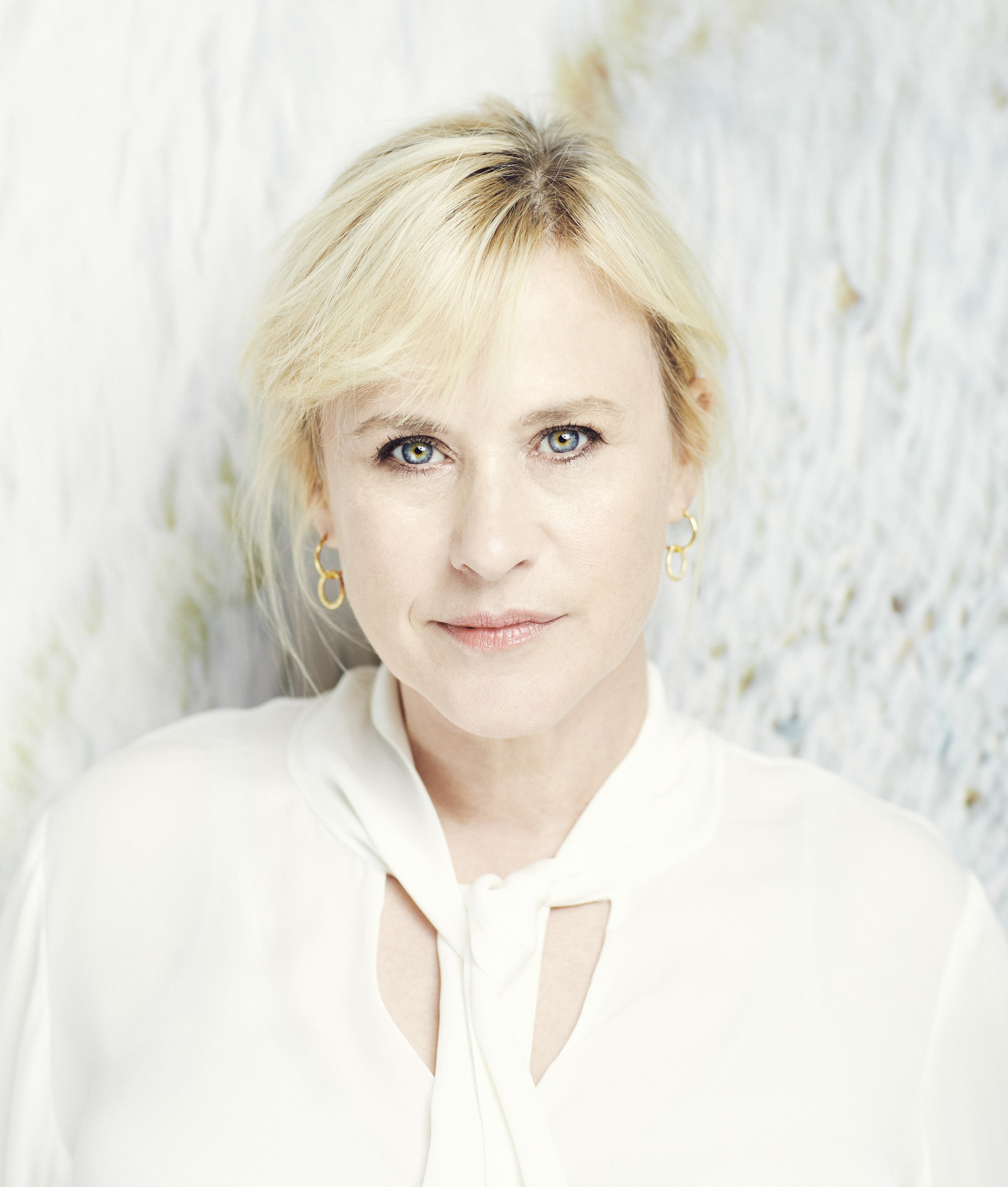 "We would hear the acting part from my dad, and then my mom would really talk about the underpinnings of the way people thought. I was always interested in that," Arquette says. "It's fun to look at acting like that: We all have these untreated needs and desires that we've adopted."
At 17, Arquette moved out of her parents' home in L.A. and in with her older sister, Rosanna. While she had been interested in helping mothers-to-be as a midwife, Arquette decided to allow herself one year of auditioning to scratch the nagging "what if."
"I didn't want to be the person who didn't try their dream because they were afraid, didn't attempt to be successful because of fear of failure," she says, explaining why the self-imposed 12-month deadline was a line in the sand. "I also didn't want to be someone who committed to an ideology of what success was for 20 years and made everyone in my life suffer for my concept of [that]. I don't know what my path is supposed to be: Maybe I am supposed to deliver a bunch of babies; maybe I'll save someone's life along the way. I've got to be open to that."
She went on to book her first film roles in 1987 with "A Nightmare on Elm Street: Dream Warriors," "Daddy," and coming-of-age comedy "Pretty Smart," which earned Arquette her SAG-AFTRA card. Despite getting top billing alongside Tricia Leigh Fisher out the gate, Arquette today says her experience on the "Pretty Smart" set was enough to make her toy with quitting altogether. In addition to the producer's coke-addled girlfriend puncturing another's cheek with her manicure, there was zero budget for wardrobe ("We were all doing our own"), actors felt discomfort about the way the film was run ("There was a dangerous, lascivious aspect that [felt] very close"), and the standard of set life left…something to be desired.
"The whole job was insane. It was after Chernobyl and there really weren't any vegetables—and I was a vegetarian," she recalls. "They bought us some lunch in plastic containers, and mine was not only meat, but it had fur on it. I broke open the bread, and there were maggots in it. I was like, oh, my God, welcome to Hollywood. I almost gave up then."
Over the years, however, Arquette slowly built a résumé with a who's-who of indie auteurs and narrative boundary-pushers (Tony Scott and Quentin Tarantino's "True Romance," Tim Burton's "Ed Wood," David O. Russell's "Flirting With Disaster," Michel Gondry's "Human Nature," David Lynch's "Lost Highway") and eventually found footing and mainstream prominence with a seven-season, Emmy-winning run on "Medium." She's since done "Boardwalk Empire" and "CSI: Cyber" along with "Escape at Dannemora" and "The Act," but at the time of that series' 2005 premiere, the small screen was unfamiliar—and challenging—territory.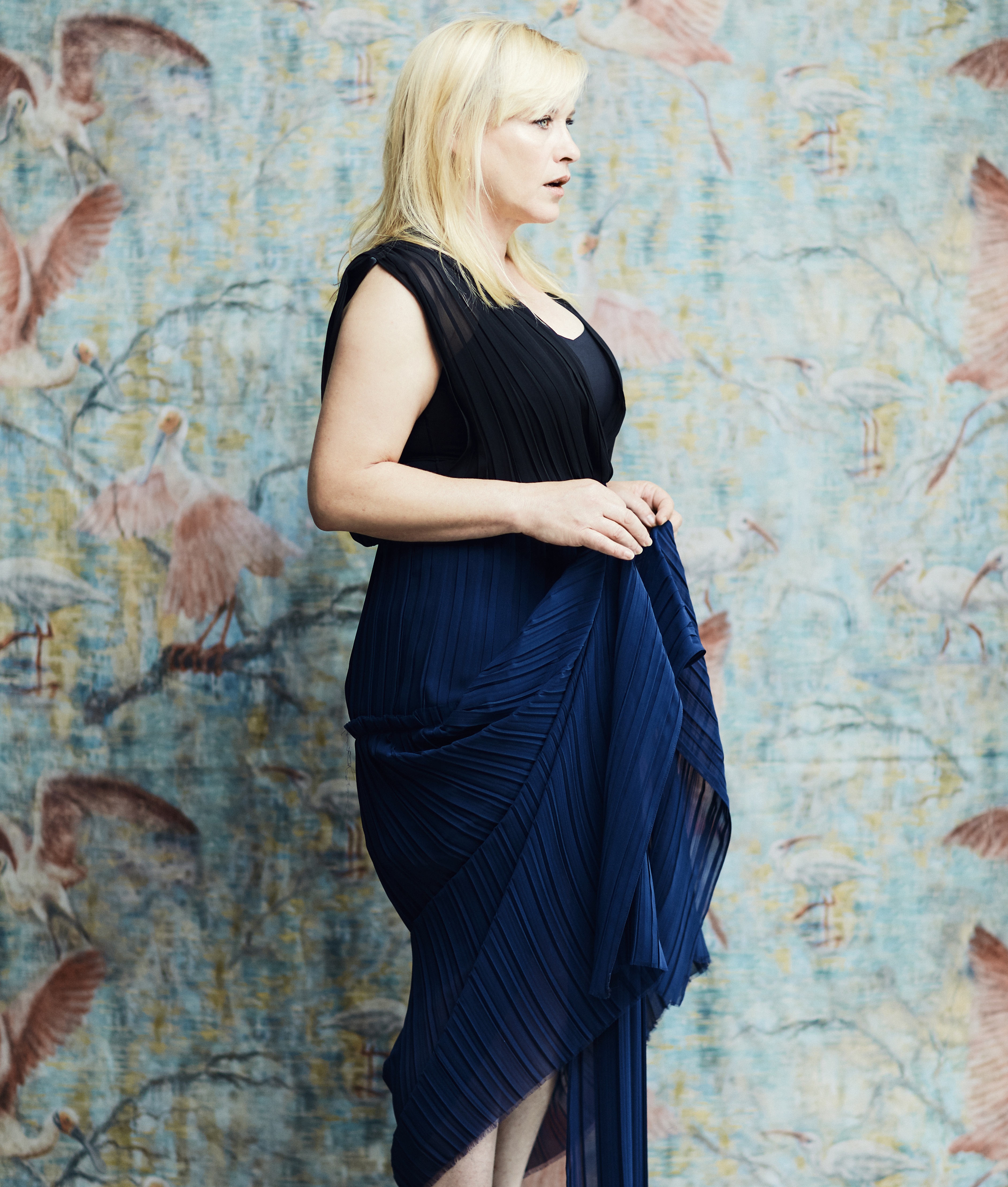 "On that show, particularly, sometimes we didn't know what the end of the episode was when we started shooting," she says. "It's frustrating, because when you work on a play or a movie, you know the whole arc. You have to kind of abandon that when you're doing TV and just see where the hell it's all going. You just have to have faith that you're going to work it out."
As in any acting career, working it out is the name of the game. Arquette has several people in her life who have showed her ways to do that, but, ultimately, she says, it's part of the actor's journey to find what process and path are meant for them.
"My dad was my first teacher, [as were] my siblings. I've certainly talked to them about parts and even been coached by my brother Richmond and talked with David about different ways of approaching character," she says. Arquette's formative acting teachers instilled in her various approaches, too. "One would be great with your character's physical life, where aspects of them are held in the body and how they would move themselves. Then I had another one who was more about archetypes: the hag, the temptress, the innocent, the empress—how even with the same character you could have different phases where you're exploring things. Different teachers bring you different strengths."
But in tandem with others' guidance, Arquette has also developed her own process in character-building. Walking it through, she explains that while "I don't want to tell anyone how to do it, and I don't think there is one way," for some projects, she's chosen colors or shapes or music or literature to be representative of her character's emotions and charted out an arc from there.
"Maybe in one piece, I'll explore emotion through color and chart out each scene by the changes of emotion, and then the whole piece as its own color chart, and then the unfinished color chart is the life path this person is on—[and] you never quite get there," she says before acknowledging the concept's opacity. "Now, does that make sense to anybody else? Could I really show validity to another actor or director if I go, 'Here's my color for this scene'? No. But for me, it keeps things rich and alive.
"Part of what's so fun with acting is not being rigid about one way to approach work. I always want to keep it alive," she continues. "Sometimes you don't know where the fuck your character is going, [but] you have to start somewhere."
Not knowing where it's going is just part of the excitement. Rolling with the unexpected variables of the moment, the characters, the turns in career—that's where something special and unexpected can happen. Arquette emphasizes that "as much of a control freak" as she is, making space for other people's ideas and unforeseen possibilities is part of the appeal of a life spent acting.
"You know what I do love and hate? It's the internal conflict: You never know what great surprise there is," she says. "All of a sudden you're like, 'Oh, my God, this is such amazing writing, I can't believe they're making this, I love that writer, I love that other actor, DP's great.' It's kind of like Christmas when all of a sudden something comes out of nowhere. My career is so much better than it ever could've been had I projected everything or made every project happen."
And that brings her back to "The Act" and the projects that she "never in a million years" thought would be made available to her. Aside from Netflix's charming "Otherhood" and a small voice acting role in "Toy Story 4," Arquette has taken a break since wrapping the crime series, regrouping and readying herself for whatever is around the corner. She's giving herself over to a greater plan and, from here on out, is enjoying the ride.
"This life has many facets; your work is one of them. Have fun with work," she advises. "I think as artists, if we get past our own ego, we could have a relationship with the creator—God, or whatever you want to call it, is the source of the creative force. It could be working through clay with potters, working through songs with singers, dancers with their body, actors with this human exploration of our species. But be open to the joy of the birth of the creative spirit—and the pain! 'Cause you know what? I've had a child at home with no painkillers, and I'll tell you: As beautiful as it is, it is ugly and bloody and painful, too. So—it's alright. It's a ride."
This story originally appeared in the Dec. 3 issue of Backstage Magazine. Subscribe here.
Photographed by Stephanie Diani on Sept. 14; styled by Annabelle Harron; makeup by Gianpaolo Ceciliato; hair by Marco Santini