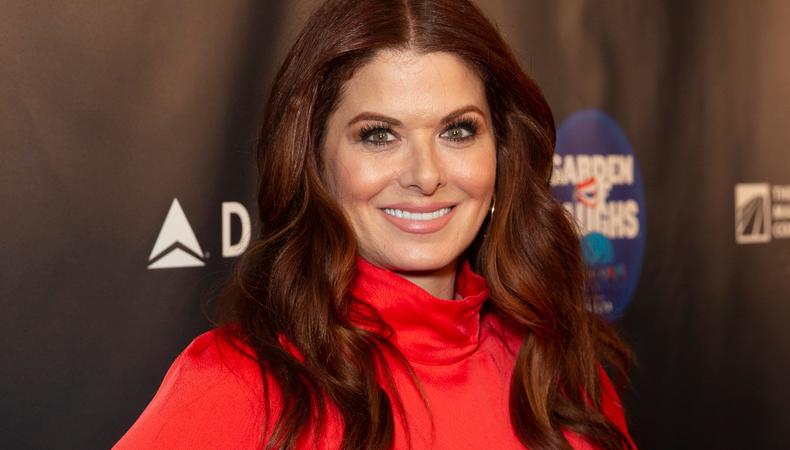 "In the Envelope: An Awards Podcast" features intimate interviews with award-winning actors and other creatives. Join host and Awards Editor Jack Smart for a front row seat to the industry's most exciting awards races, and valuable acting and career advice from contenders! This episode is brought to you by HBO.
A reigning member of TV royalty, Debra Messing is a leading comedy actress Emmy Award winner for NBC's "Will and Grace," created by David Kohan and Max Mutchnick and co-starring Eric McCormack, Sean Hayes, and Megan Mullally. Her always-hilarious performance as Grace Adler, from 1998 to 2006 and now in its revival since 2017, has also earned her Golden Globe, SAG, and other nominations aplenty.
But as she points out in her "In the Envelope" podcast recording, being known for one role is a double-edged sword. After that big break—and even before, in her post-Brandeis University days of stagework—Messing has had to fight for roles that fit her many talents. Throughout her career, which includes "Ned and Stacey," "The Starter Wife," "Smash," "The Mysteries of Laura," "Outside Mullingar" on Broadway, and many feature films, Messing has stuck by her beliefs and advocated for herself. Now, as a founding member of the #TimesUp movement and one of Hollywood's most vocal activists, Messing continues to use her platform to advocate for others, too.
And when it comes to advice for actors and other artists, Messing is a gold mine. "Your opinion is the most important one," she says of choosing what direction and which opportunities to pursue early in one's career. "I think it's important to take that moment to see how you feel about it before asking anybody else what they think." Listen to her full interview below.
Listen now on: