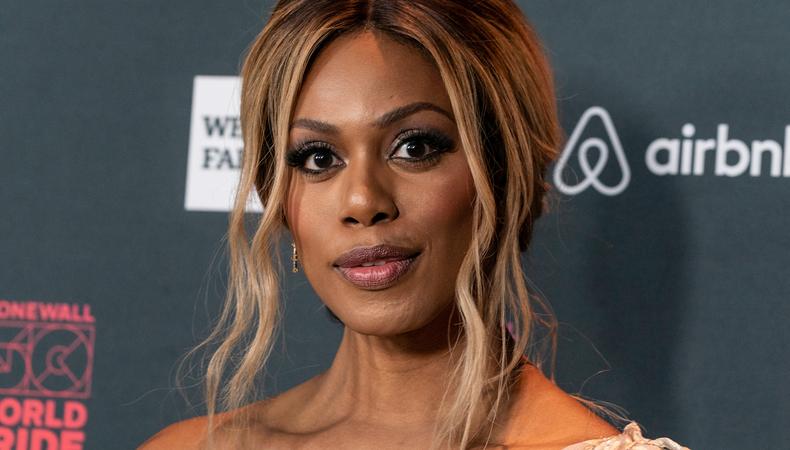 "In the Envelope: An Awards Podcast" features intimate interviews with award-winning actors and other creatives. Join host and Awards Editor Jack Smart for a front row seat to the industry's most exciting awards races, and valuable acting and career advice from contenders!
"People want to be actors and I'm just like...are you ready?" says Laverne Cox with a knowing laugh.
The award-winning triple threat, producer, and activist joins Backstage's podcast to bear her soul, revealing how her technical approach to acting overlaps with physical and emotional health. Cox has earned three guest actress Emmy nominations for playing Sophia Burset in Jenji Kohan's female prison drama "Orange Is the New Black," one of Netflix's first original hits. As the first openly transgender performer to be nominated for a Primetime Emmy, the first openly trans woman to win a Daytime Emmy for her special "Laverne Cox Presents: The T Word," and broadcast TV's first trans lead in CBS' "Doubt," Cox has been blazing trails since her early days dancing in Mobile, Alabama and studying acting in New York City with Brad Calcaterra, Susan Batson, Kymberly Harris, and more.
Those studies make for a fascinating and frank conversation, full of actorly terms ("the unfulfilled need," "tragic flaws") that aspiring stage and screen stars alike will find useful. "Acting is not therapy," as Cox advises. But if you've ever wondered how to personalize a character using shame and sense memory without reliving that trauma, let this interview be your guide.
Listen now on: