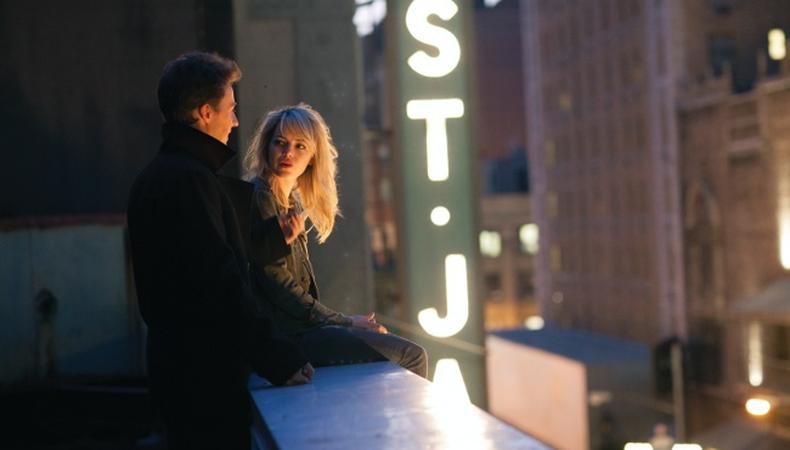 Movies are a collaborative art, and that's especially true of these choice 2014 indie films, all of which boast ensemble work at its finest. Whether comedy or drama, sci-fi or horror, these movies compensate for low budgets with major talent. Miraculously, a few of them manage to be brilliant without featuring Tilda Swinton.
"Birdman"
Michael Keaton's sardonic turn as a washed-up star plotting his comeback is but one of the pleasures of Alejandro González Iñárritu's film. Adding to the film's three-ring-circus spirit is Edward Norton as an arrogant actor others only tolerate because he's got the blinding talent to back it up. But some of this drama's best performances are the subtlest: Emma Stone plays a recovering junkie with a soft touch, while Amy Ryan is sublime as Keaton's ex-wife, who's happy to have gotten out when she could, even if deep down she still loves the lug.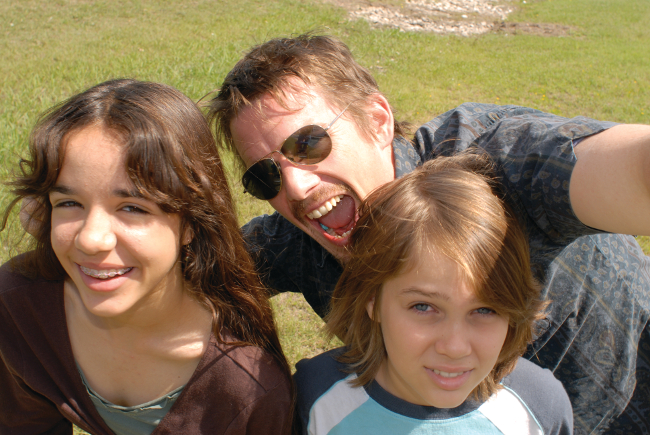 "Boyhood"
Calling his career-defining work "Boyhood" might be a bit shortsighted for Richard Linklater; this movie isn't just about a boy. Each time you watch "Boyhood," a different great performance takes center stage. One time, it's Ethan Hawke's stumbling-toward-maturity father, and then on a subsequent viewing you might be floored by Patricia Arquette's grace-under-pressure mom. But you'll always remember Ellar Coltrane. Just a kid when Linklater started shooting, he grows into his starring role until the whole majestic film rests on his capable shoulders.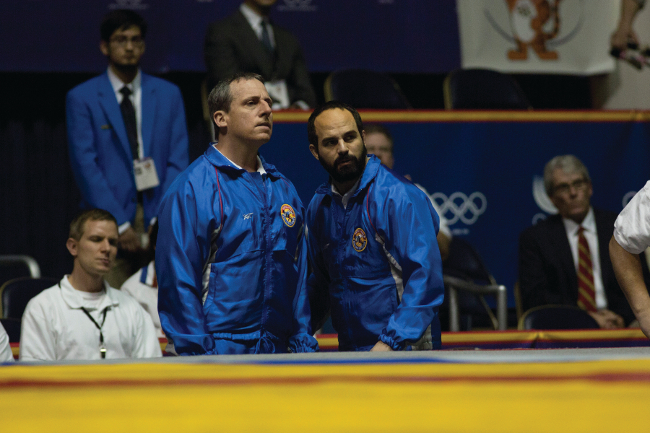 "Foxcatcher"
Accolades are due to all three "Foxcatcher" leads—Steve Carell, Channing Tatum, and Mark Ruffalo—but Bennett Miller's true-life drama is exquisitely cast from top to bottom. That Vanessa Redgrave astounds in a small but crucial role isn't surprising, but who was prepared for Sienna Miller's wonderfully muted turn as Ruffalo's wife? Or Anthony Michael Hall as Carell's loyal assistant?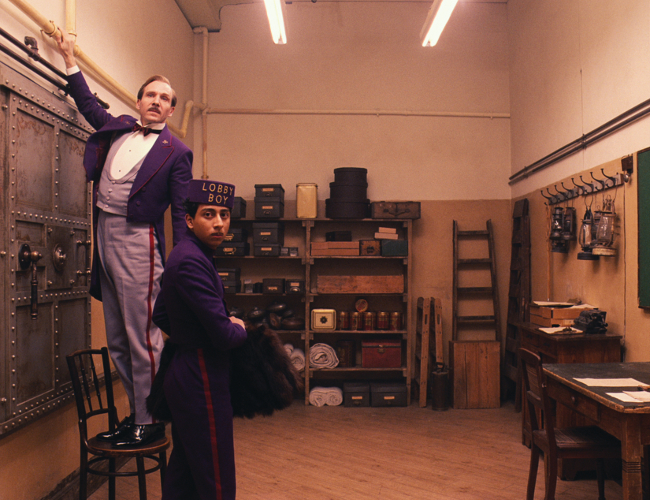 "The Grand Budapest Hotel"
With each new Wes Anderson movie, a viewer's delight stems not just from the immaculate production design and the wistful tone, but also the crop of deft actors who return film after film. In "The Grand Budapest Hotel," that means Bill Murray, Harvey Keitel, and Tilda Swinton, but the highlight is a fresh face: Ralph Fiennes, delivering his finest comic performance as the titular hotel's ludicrously haughty, insecure concierge. Fiennes would make a fine addition to Anderson's regular crew.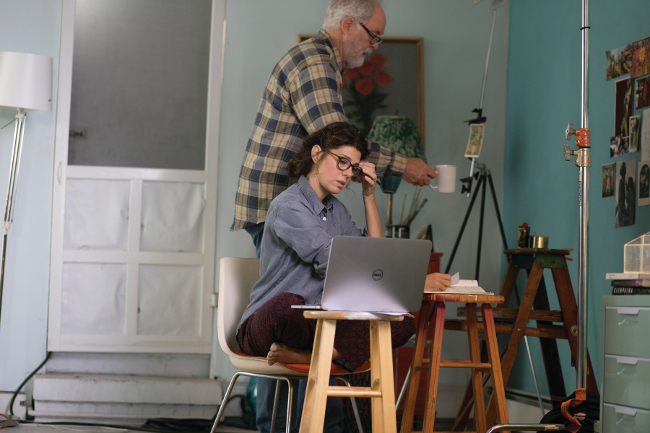 "Love Is Strange"
Ira Sachs' films ("Keep the Lights On," "Married Life") are always intimate, well-observed affairs. "Love Is Strange" is no different, except it's more accessible, more moving, and even more in thrall to the mysteries of the human heart. And its cast is a dream. John Lithgow and Alfred Molina are radiant as a married couple forced to live apart when financial tough times hit. But Sachs is also interested in how one relationship's turmoil can spill over to family and friends, which is where Marisa Tomei's harried novelist and newcomer Charlie Tahan's questioning son come in, beautifully.

"Only Lovers Left Alive"
The kick of filmmaker Jim Jarmusch's droll vampire flick derives from watching an ensemble work in lockstep with their distinctive, deadpan director. In this dark comedy that portrays bloodsuckers as wise but melancholy figures, Tilda Swinton and Tom Hiddleston play eternal lovers who have learned to tolerate the predictably disappointing limitations of the humans with whom they must share this planet. Also great: Mia Wasikowska as the vampire brat of our dreams.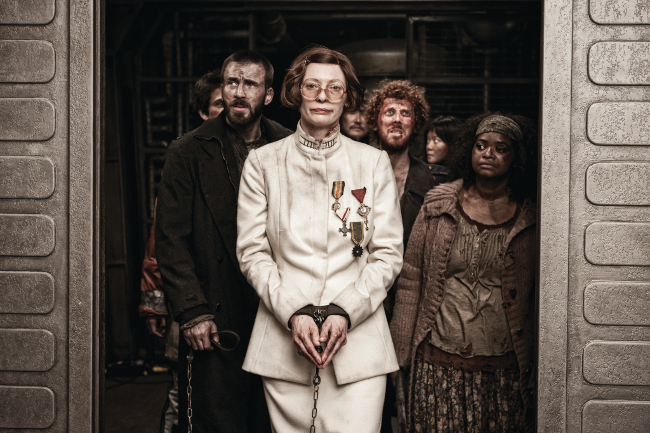 "Snowpiercer"
Bong Joon-ho's dystopian thriller wouldn't be half as resonant without its cast of international stars, including Jamie Bell, Tilda Swinton, Ed Harris, Song Kang-ho, and Vlad Ivanov. But the film's engine is Chris Evans, flashing the gritty intensity that's always lurking at the edges of his Captain America portrayals.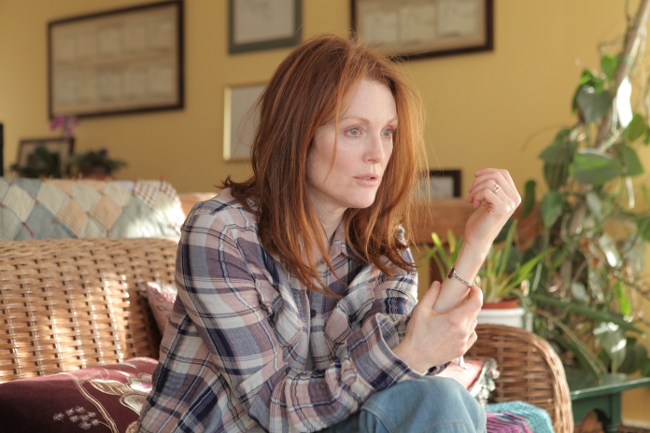 "Still Alice"
If Oscar prognosticators are right and Julianne Moore wins her first Academy Award as an academic decimated by early-onset Alzheimer's, her superb supporting cast will deserve plenty of credit, too. As Moore's husband and daughters, Alec Baldwin, Kristen Stewart, and Kate Bosworth articulate the different, sometimes conflicting ways that family members respond to tragedy. Special kudos go out to Stewart: She does some of her best work in a career that grows more promising the further she puts "Twilight" in the rearview mirror.
Inspired by this post? Check out our film audition listings!