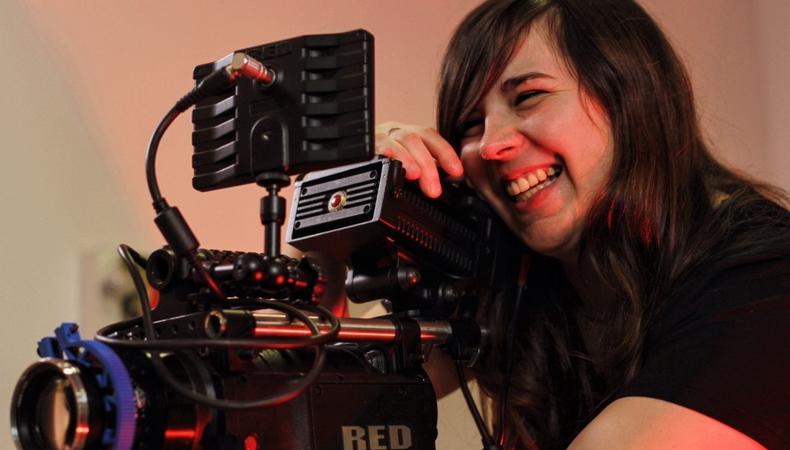 When it comes to knowing how to make movies, actors can learn a lot by working on independent film sets. For the last 10 years, I've worked in independent film and it's opened my eyes to how much the indie filmmaker actually becomes an actor's biggest fan.
On an indie project, the number of hands on deck is often minimal, which means most people involved wear multiple hats on set which leads to everyone getting to know everyone else which means everyone appreciates everyone else's work that much more. As someone who has worked on countless indie films, I can say with 100 percent certainty that an indie project's crew and makers recognize the sacrifices actors make and the dedication they offer in pursuit of helping us tell our stories.
This is especially true when an actor becomes a team player by being flexible with an ever-changing schedule and has a great attitude toward any and all weather conditions, crazy locations, and is able to roll with the setbacks that can occur outside of our control. Indie film is a beast and it trains all of us—filmmakers and actors alike—to see how much more we're actually capable of.
It's not uncommon for us to work with the same actors across several projects—they have proven themselves more-than-capable and are now part of the family. They know the long hours and busy days are going to be worth it. They've learned to trust us and they give their all in return. And we trust them.
We really appreciate the actors who work with us and because of this, we do what we can to help their careers, helping to promote them because they've gone out of their way to help us.
The beauty of independent film is the collaborative effort between the actors and crew. It's a small community and as such, we often get other filmmakers asking us for help in finding a cast. Hands down I'm going to recommend anyone who's worked with me because I know they're quality actors: talented and generally great people.
It gives me joy to be able to help our actors find other jobs. We want to celebrate your achievements, we want to tell other casting directors, producers, and directors to hire you for their indie films. And we're more likely to do this if you've been a team player and had a positive and genuine attitude on set.
What NOT to Do Your First Time on an Indie Film Set
Remember that as an actor, your reputation is often what the people with the power to cast you hear about first, especially in indie film. So be sure the impression you make on every single job is a great one; it will end up being your career's calling card, for better or worse.
While independent film varies from set to set—a student film will likely be a different experience than, say, a micro-budget feature-length film—there is always something you can learn from each and every set.
I encourage you to take part in as many indie features as possible. Not only are you more likely to get leading or strong supporting roles, but you'll find you have a new bunch of filmmakers who want to work with you on their features, too.
The views expressed in this article are solely that of the individual(s) providing them,
and do not necessarily reflect the opinions of Backstage or its staff.