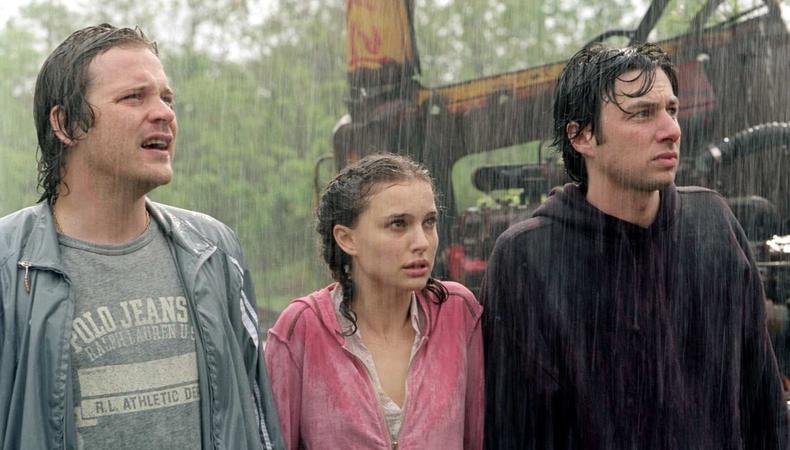 For both the fledgling and established actor, indie films are invaluable—that is, unless you make an ass of yourself on set. We're here to ensure that doesn't happen by pointing out what you should avoid doing. Thank us later!
Not forging connections:
"You never know who you will meet on set. You may meet a production assistant who later becomes a film director (this happens!) and remembers how fabulously talented and kind you were on set. You may meet an art department set dresser who is also a writer (this happens!) and wants to collaborate with you on a project. You will also make friends. Fun, creative friends! Film sets are magnets for interesting and talented people. Enjoy the process of building relationships on set." —Mae Ross, owner/director of 3-2-1 Acting Studios and Backstage Expert
Garnering a bad rep:
"The beauty of independent film is the collaborative effort between the actors and crew. It's a small community and as such, we often get other filmmakers asking us for help in finding a cast. Hands down I'm going to recommend anyone who's worked with me because I know they're quality actors: talented and generally great people.
"It gives me joy to be able to help our actors find other jobs. We want to celebrate your achievements, we want to tell other casting directors, producers and directors to hire you for their indie films. And we're more likely to do this if you've been a team player and had a positive and genuine attitude on set.
"Remember that as an actor, your reputation is often what the people with the power to cast you hear about first, especially in indie film. So be sure the impression you make on every single job is a great one; it will end up being your career's calling card, for better or worse." —Charis Joy Jackson, actor, casting director, and Backstage Expert
Ready to step on set? Check out Backstage's film audition listings!
Neglecting your character work:
"With back-end deals, [actors] can make money. But what attracts actors to indie films is the material. Character-driven films are actor bait. They're playing characters they can really explore, and that can open up other paydays." —Adam Saunders, head of L.A.-based independent production company Footprint Features
Not being a team player:
"Offer to help. If you have some time before your next scene and you are in your civvies, figure out what you can and want to do and offer to pitch in. It's easy for actors to blend into the scenery on an indie film set because everyone else is moving and talking except you. If you have some skill that they could desperately use, offer it up. They will love you for it and you will alleviate the urge to eat another Red Vine." —David Patrick Green, founder of HackHollywood.com and Backstage Expert
You show up without having done the research:
"Find out who is making what. Get excited about up-and-coming filmmakers, producers, and directors. See their work and keep up with them on social media. The more you know about them, the easier it will be to one day get to know them and work with them." —Brette Goldstein, casting director and Backstage Expert