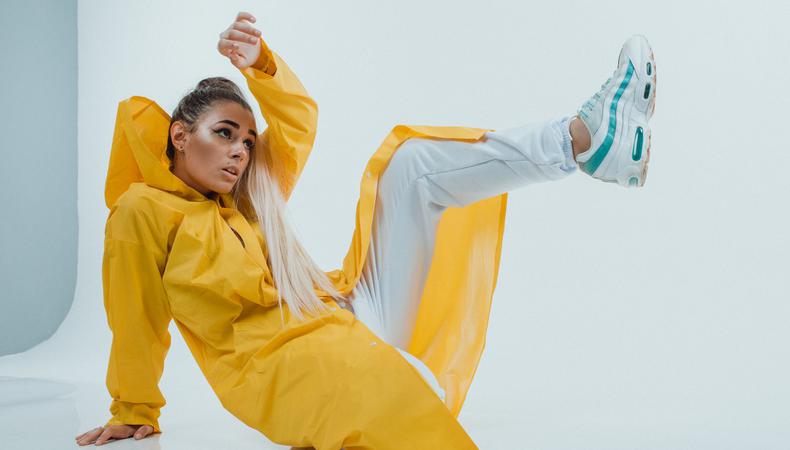 Charlotte Reardon is currently a fit model for top brands including Calvin Klein, Gap, White House Black Market, among many others. Before an injury sidelined her dance career, Reardon performed with notable companies and productions including the Rockettes, the Merce Cunningham Dance Company, Disneyland Paris, Jessica Lang Dance, and Ballet Arts at City Center. Here she shares with us her experience of transitioning from a professional dance career to becoming a fit model, as well as how her skills and training as a dancer made this such a lucrative career choice.
What does a typical week look like for you as a fit model?
Right after Fashion Week it's absolutely crazy because we're preparing for the next year, so the moment Fashion Week is over it's like go, go, go. Normally my fittings run from a half-hour to three hours. Monday I have two fittings in the morning with two different clients, then I will go for a lunchtime workout and have one go-see in the afternoon and another half-hour fitting. They are all in the Garment District, so you're kind of racing around. If the subways aren't running it's really a lot of work. It may only be a couple of blocks and you're thinking, Should I run in my heels with a huge bag on my back or do I wing it and take the subway? You can never take a cab because traffic is insane. Tuesday I have three go-sees and then will probably work out for three hours. Wednesday I'll take a ballet class and I have one client that's a half-hour. Then on Thursday I have five clients, so I usually won't get lunch. If you can get as many as you can in one day, that's the plan. Friday is one half-hour fitting and then I teach a ballet class. It's quite mix-and-match, but on average it's about three fittings a day with a go-see.
What advice do you have for dancers who have just experienced their first injury?
Rest! Rest! For me, I broke my arm, and this is how I stopped dancing. I got dropped in a lift and I flipped over backward and fractured my radius and dislocated my elbow. I remember after I did it I didn't even go to the doctor and I danced that night. I will never forget that. The thing is, is this is the only body we have for our whole life, we can't get a new one. I know it's so cliché, but rest! And be patient! I have a torn Achilles, I broke my arm, at Disney I ripped my hamstring, I did so many ridiculous things and I could have prevented it all if I warmed up and if I stretched afterward. Even when you're resting, though, you can still do things like abs, floor work, or Pilates. I would do whatever I could do, but I knew when to stop. Definitely rest and don't be crazy. I'm still young now but I know my boundaries.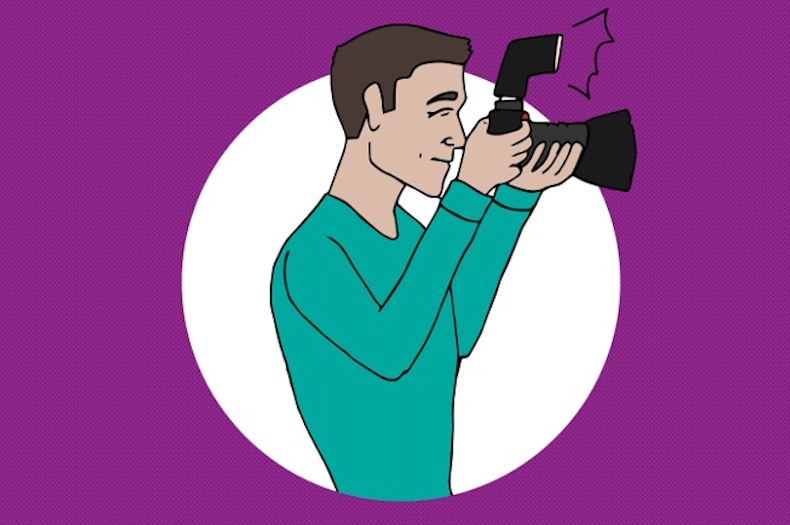 How to Become a Model
How did your training as a dancer help you to embrace this new career?
Auditioning as a dancer really helped me because it gives you the confidence you need. I think it's more difficult than a go-see, you know then and there if they want you or not, you fit the clothes or you don't. It's really quite straightforward. For the dance training itself, if it weren't for ballet I think there is no way I would be a fit model right now. Posture, learning how to hold yourself. With fit modeling we don't realize how you have to be so aware of your body. If I'm in a meeting with the buyers of Barney's and I have to approve an outfit, not only am I explaining about the fit of an item, but I've got to do a runway walk and I've got to pose without feeling like an absolute lemon. I feel like dance training really helped me become spatially aware and aware of my body. My left shoulder is slightly higher than my right and I learned that from looking at myself in the mirror for eight hours a day [as a dancer]. Learning that I've got a tiny bit of scoliosis that leans towards the left and so I tend to lean on my right leg so my right thigh is bigger than my left thigh. Posture is also a big thing, and as a dancer you learn to hold your center.
Did you ever have a Backstage subscription?
I did! I have a profile on Backstage, look me up! In 2009, when I moved to New York I set up a profile. I loved it and I've been to quite a few open calls through Backstage.
How do you stay "fit" as a Fit model?
My main thing is making time to work out. No matter how tired I am still going to get my butt to the gym and keep that routine. I measure myself every morning without fail and sometimes throughout the day just to make sure that I'm keeping my measurements. Stretching is a big thing because I could take a workout—and this sounds crazy—but I can gain an inch after a workout. Variety is the most important thing. On a Monday I'll do a boxing workout, on a Tuesday I'll go swimming, on a Wednesday I'll do yoga. Also eating the same thing; I have an egg with avocado and smoked salmon on toast every morning, and that's been my breakfast for the past three and half years just because I know that I'm not gonna bloat. Obviously, no one is perfect so we're always working on our measurements.
What advice do you have for people looking to do this type of work? What are the steps they should take?
No. 1: Get signed. There's no way you can be successful in the fit world if you don't have an agency. It's really hard to do by yourself. I've been with quite a few agencies but now I am with Bicoastal Models who are essentially a fit modeling agency, but they do everything else. They're not huge, but they feature me a lot. So in a smaller agency I'm a bigger fish. When I was with MSA Models, as great as they are, I was one of 5,000 models in an agency so it's really hard.
No. 2: You have to be like a technical designer that can keep measurements. It's not an easy job. With dancing, you book a commercial and it's two days, or a tour and it's six months. Fit modeling, you have to learn the terminology, too. I would go to a class for two years twice a month at MSA with these ex-professionals who had done fit modeling for 30 years. We would try on clothes and they tell you what's wrong with the garment and now I have a booklet of terminology that I still refer to. It's the same with ballet terminology. When you're hearing a technical designer and someone in production talking about a banana twist, I have to know what that is. Learning about clothes and how they're made is the most important thing.
Follow Charlotte on Instagram: @charlottereardon
Looking for remote work? Backstage has got you covered! Click here for auditions you can do from home!