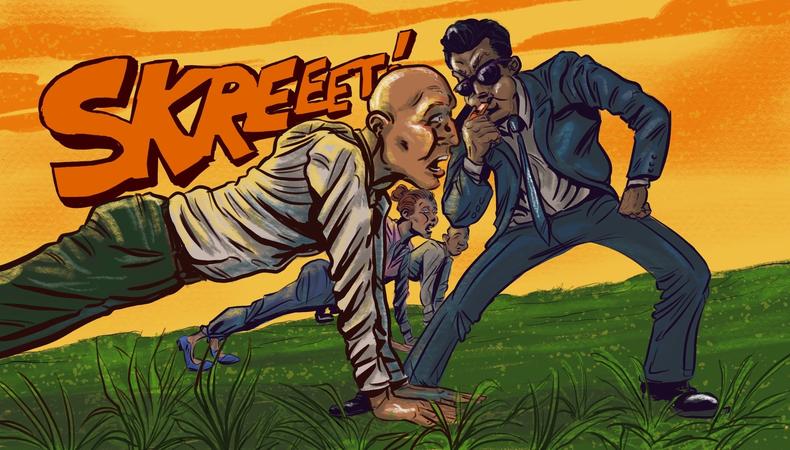 When you become an agent, nobody hands you a guidebook. One of the ways you learn to do your job is the experience you gained being an assistant on someone's desk. The rest is based on what Indiana Jones said when his friend asked how he was going to stop a truck full of Nazi soldiers: "I don't know, I'm making this up as I go."
During the early days of my career, I quickly realized it was my call how to sign and sell actors. There were no rules—I could choose any approach that appealed. There were days when I was super-aggressive and days when I was cool and relaxed. So long as the mission was accomplished, it was all acceptable.
But as I gained more experience, I learned there were definitely some rules about the way agents should interact with clients. I'm not talking about the obvious stuff, like how you should refrain from throwing heavy objects at them. I'm talking about more subtle things.
READ: How to Make Your Submission to an Agent Stand Out From the Crowd
So, for the new agents out there still finding their way, here's some advice:
Never, ever say you're busy when a client isn't. In other words, if one of your actors is on the phone and you know he hasn't had any auditions in a while, it would be a mistake to say you're swamped. That's the last thing a client wants to hear. Telling clients you're busy makes them think about how they're not. And their next thought is, Why isn't my agent busy getting me auditions? Is there someone else on the list who's getting more attention? Have I been forgotten? Is my career over? Should I learn how to sell insurance?
Never, ever boast about your bookings. This is an especially important one. Clients will never be happy about your accomplishments if they involve other actors. All they care about are their own. I used to think that sharing this kind of stuff would make my clients excited about being represented by an agency that's doing well. I was wrong.
Never, ever allow a casting director to schedule similar clients right next to each other. If you represent two African-American women in their 30s who are auditioning for the same role on "NCIS: Los Angeles," don't allow casting to set them up back-to-back. Doing so would be a freshman mistake. Think of your actors as Siamese fighting fish: It's OK to have two, but you can't keep them in the same tank.
Never, ever hug your clients unless they embrace you first, and keep your door open when you're meeting with actors. I know this sounds paranoid, but that's the world we live in. And yes, I'm speaking from experience.
Never, ever give your clients feedback on auditions without using your agent filter. Actors need to know how they did, good or bad, but you don't want to break anyone's spirit. "Casting said you were the weakest person they saw for that role" is bad. "Casting said they had stronger choices" is good. See the difference?
Actors can be fragile because they live with so much doubt and uncertainty. That's why an agent has to be careful. And like I said before, throwing heavy objects at them is a definite no-no.
Want more on agents? Find it here.