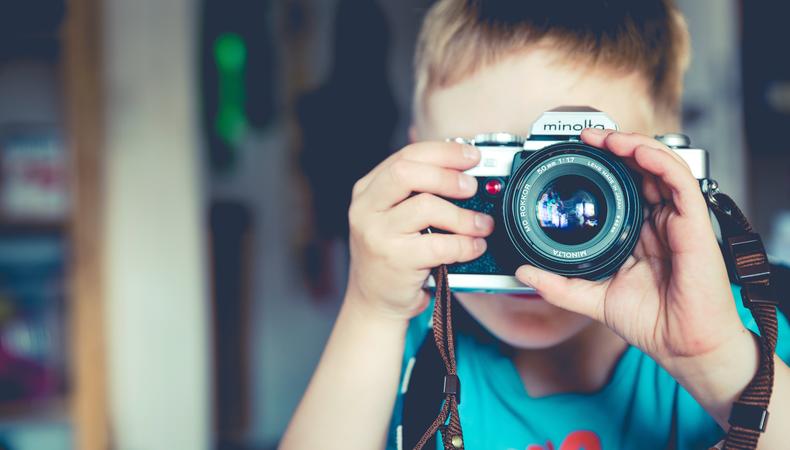 I was always a creative kid, imagining and acting out little skits and stories for the adults in my life. If I wasn't creating, I was reenacting scenes from my favorite movies with friends, like the kitchen scene in "Jurassic Park," curling myself into a cupboard and screaming while the imaginary velociraptor careened toward me. My mom was the perfect audience for such amazing performances.
I was 10 when I first dreamed of actually pursuing a career as an actor. I drew pictures of the Hollywood Walk Of Fame, imagining pressing my hands into the wet cement and signing my name. But that's about as close as I got to really acting. I didn't think I was old enough to actually do anything about it, so I didn't.
Flash forward to present day where I meet a kid, Peter James "PJ" Holt, who has written, produced and starred in his own short film. Not only that, but it's winning awards. Oh, and he wrote it when he was 10 years old.
Watching PJ's dreams and vision for his future unfold really made me look at the world of acting and film in a new light and it's sparked a rallying cry for the youth of today: It's never too early to start making your own films.
When I was young, we watched movies on VHS tapes and listened to music on cassettes. Video cameras were only allowed to be operated by parents. Today, kids have so much technology at their fingertips. Even toddlers are playing games and working cameras on tablets and smartphones.
READ: How to Manage Your Child Actor
Why not put these skills toward something constructive and inspiring? Something that could aid their dreams and future?
To all the parents out there with kids who want to tell stories, encourage them to do so. Offer up your smartphone as gear to shoot a short film with their friends. Encourage them to imagine and create. Encourage them to learn more about the craft of storytelling.
The more they learn now, the sharper their skills will become as they enter adulthood.
If they've got a passion for it, indulge it a bit. You may even be pleasantly surprised by the health and life benefits it encourages in them. (Did you know creativity reduces stress and anxiety?)
When we embrace a life of creativity, it encourages problem-solving, offers more self-awareness and belief in what we are able to achieve, and increases the ability to focus and be disciplined. It also encourages us to never stop learning even when we become big, important grown-ups. If we support the dreams and play of the youth in our lives, imagine how well-adjusted and adventurous they will grow up to be.
As long as they're doing it for the passion and fun of it, your kid may become the next sensational creative this industry needs. And they'll be sure to thank you when they accept their awards.
*This post was originally published on Oct. 4, 2018. It has since been updated.
The views expressed in this article are solely that of the individual(s) providing them,
and do not necessarily reflect the opinions of Backstage or its staff.