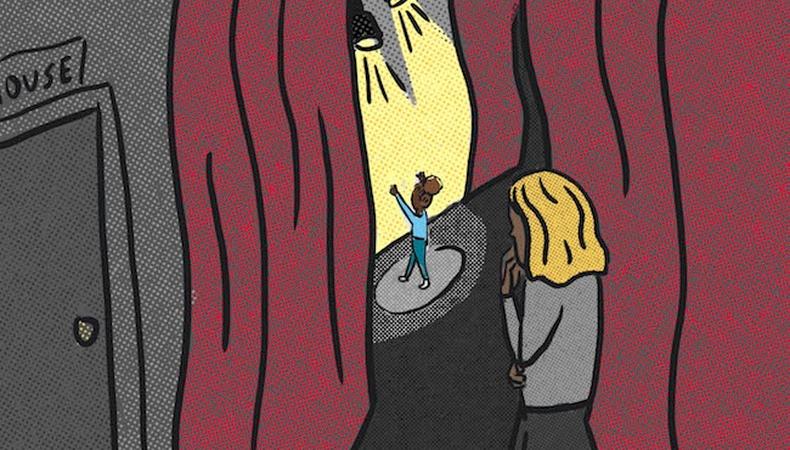 So it seems your child has been bitten by the acting bug and, after participating in school plays, taking classes, and landing a nice role at the local community theater, they are begging you to let them audition for professional work as well. Which means you suddenly find yourself in charge of managing your child actor. Now what? Not to fear. Here, we break down all the questions you have about helping your child chase the Great White Way and silver screen.
How do I know that my child truly wants to become an actor?
As everyone knows, curious and growing children often go through an array of interests over time. One day they want to play soccer, the next they won't stop talking about how they can't wait to learn the violin. So how do you know if this is just a passing phase for your child or a real interest they want to pursue professionally? Try starting your child with school plays. If this continues to pique their interest over time, extracurricular acting classes or theater camps during the summer are a good way to see if they want to put in that extra time commitment. If they are eating these activities up, look into getting them involved with a local community theater as the next step. If they have truly decided they are a "theater kid" and are starting to ask you to let them audition professionally, then perhaps it is not a passing interest, but rather a real passion that they are eager to learn about and take to the next level. By building acting activities in steps, not only will they learn more before trying to jump into the industry professionally, but you can gauge their level of commitment over time.
Another great way to tell if this is something they should try to pursue at a professional level while still a child is if there has been positive reinforcement from figures who work in the industry and know the realities of the business (acting coaches, directors, etc.). While there is so much to learn as an actor—a lifetime of growing, really—these individuals can help spot natural talent at an early age.
That all said, it is vital that acting professionally is your child's idea. Make sure to ask yourself whether this is actually for you or your child. Backstage Expert Jackie Reid, a professional talent manager at L'il Angels Unlimited and mother of two adult children who worked as child actors, says that it is easy for professionals to spot children who are genuinely excited about being actors. She says she knows immediately if a child is passionate about it or if a parent is making them do it to vicariously fulfill their own dreams and wishes. Be sure not to push your child into it if it is not what they want.
What are the responsibilities of a manager?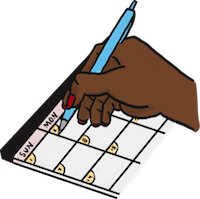 In general, a manager helps to guide an actor's career. A lot of people are confused about the difference between an agent and a manager. The largest distinction to be aware of is that an agent has to be licensed by the state and work out of an office, while a manager does not. As such, managers are often less regulated than agents. According to Backstage Expert and acting teacher David Dean Bottrell, "Agents are legally bound to seek, submit, and negotiate for work only." Meanwhile, Backstage Expert and manager Tammy Hunt writes that managers "will advise you on your career and image related to photos, social media, website, and general day-to-day planning and strategy to help you gain your foothold in the industry." Agents usually have larger rosters, while managers tend to have a smaller group and work with each of their clients more holistically and intensively.
To this end, unless you happen to also be a licensed agent already working in the entertainment industry, you would serve as a "manager" on behalf of your child. This is not to say that you should not actively seek representation for your child, but that you will be in charge of steering your child's career at the beginning: submitting them for auditions, taking them to classes, crafting résumés, getting headshots, creating an acting reel, handling their social media, and being in charge of scheduling.
What are some of the reasons parents make good managers for their child actor?
The advantage of being a parent manager is that you know your child better than anyone else in the business already. You know the correct age range to submit them for, you understand strengths and weaknesses they may have, you have an in-depth knowledge of their schedule, etc. On your child's end, they can effectively communicate their needs to you and not be self-conscious about passing along any advice they are given and feedback they receive. Your built-in relationship will help the two of you work together in a cohesive manner toward your child's goals.
Should there be a definitive line between parent and manager?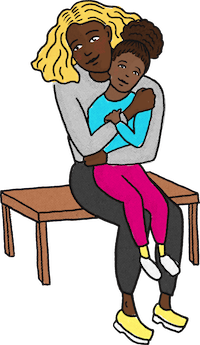 This is a very tough question because on one hand, what makes your manager-actor relationship so special is that you and your child already have a strong bond, a foundation of trust, and good communication. On the other hand, this could lead to a blurry line between when you are the parent and when you are the manager.
The most important thing to remember for both you and your child is the idea of professionalism. When you are advocating on behalf of your child, or when your child is interacting with industry members in front of you, make sure you both act in an extremely professional manner. This shouldn't be any different than how you or your child would act at their school, a house of worship, or when meeting people for the first time.
As a manager, what is my relationship like with other adults in my child's professional life?
To reiterate, the most important thing to keep in mind is that you need to act as a professional on behalf of your child, instead of like Mom or Dad. Various people you will have relationships with over the course of your child's career include, but are not limited to: acting coaches, casting directors, directors when on set or in the theater, wardrobe, hair and makeup artists, photographers, agents, and managers. See below for advice on behaviors to avoid when interacting with the other adults in your child's professional life.
What behavior should I avoid if I want my child to have an acting career?
The obvious answer is to use your common sense and good judgment. As mentioned earlier, remember you are acting as your child's manager, not parent, so it is important to always be as professional as possible. Jackie Reid breaks down the 5 Do's and Don'ts for Parents of Child Actors, some of which are listed below:
Don't be too pushy or ask unnecessary questions. You can be sure that whoever is working the audition room will be reporting back to whoever is inside regarding all parents' behavior. Be sure not to eavesdrop on how the audition is going or ask questions about the quality of your child's performance.
Don't put too much pressure on your child. The most successful children are those who are really enjoying what they are doing. Openly bribing, critiquing, etc., will be noticed and make it seem as though you are doing this for yourself instead of because your child genuinely wants to.
Don't misbehave. Make sure your child is prepared, on time, and ready to audition as soon as you arrive. You never know who around you is involved with the production team, so be careful what you say in the waiting room, being sure to never comment on the script, the way the audition is run, etc. Running lines with your child, being upbeat, and making polite conversation is all fine.
What will my day-to-day look like?
Your day-to-day will essentially look like that of an adult actor who is advocating for their own career, but it will instead be on behalf of your child. That means submitting for auditions daily on the normal casting sites, taking your child to acting classes, updating their social media pages, helping to run lines, seeing shows, being on top of research such as what projects are out there that your child is right for, and more.
What sacrifices to my current lifestyle should I consider?
As fulfilling as acting may be for your child (and for you as a parent watching your child blossom in their newfound passion), there are many sacrifices that you will have to make to your current lifestyle to make this a reality. As Backstage Expert Mae Ross writes, "You must make sure that you have the time and willingness to take your child to and from auditions and bookings, and to communicate with professionals in the industry. Also, of course, it's important that you be your child's cheerleader every step of the way! She will likely eventually have an entire professional team—agent, manager, publicist, lawyer—and you will be the central contact person for all booking and audition notifications." The following is a breakdown of the three largest sacrifices parent managers often make:
Financial: The startup cost of being an actor can be quite high. When you factor in items like casting site fees, headshots, classes, self-tape equipment, transportation costs, and more, it can add up quickly. Please know that the various costs will not necessarily be recouped in monetary form as there is no guarantee of "success" in that way. Instead, think of it as an investment in your child's development and happiness.
Time Away From Family: Know that the time you spend with your child who is pursuing acting could mean time away from other children you may have, and/or your partner. This is both in regard to auditions and classes, as well as if they book something. And it's not just time that you may be putting on the line; you should consider how your other nonacting children will feel about the added layer to your relationship with your child actor. Will there be jealousy? Hurt feelings? Resentment? That's not to say that a sibling's jealousy is reason enough to end your child's acting career, but be sure to approach these matters with an open heart and mind, and be prepared to share your time as evenly as possible among all your children and give as much care and attention to their wants and needs and interests. That goes, too, for your spouse. As your child begins booking work, you may be spending more time away from the house; a foundation of trust, understanding, and open communication is key to any happy family and marriage, but especially when faced with these high-stress, unconventional circumstances.
Your Own Career: Before you commit to acting as a manager for your child professionally, be very sure that your own career can handle the time commitment. A job needs to be quite flexible in order to manage an acting career, as there are constantly last-minute auditions and callbacks. (Hence, popular day jobs for actors include positions such as servers, bartenders, dog walkers, temps, tutors, etc.) That's not to mention the time spent taking your child to classes, managing their social media, and submitting them for auditions. Of course, when they do book something, that will also be a time commitment, especially if it is a longer run of a TV series or a play. At times, you may be forced to put your own career on hold for the sake of your child's success, and that comes at varying degrees of sacrifice, depending on how invested you are in your career. But at the end of the day, whether you're working full-time or not, you have to maintain a sense of self and independence, of mental and physical health. Make sure you're getting your sleep at night and practicing mindfulness at all times. It can be easy to get caught up in the excitement of a new venture with your child, but don't lose yourself to it.
How do I know I'm the right manager for my child actor? Should I look for a professional manager instead?
While your child is just starting out, helping to manage their career can be very beneficial. However, if they want to get to a certain level, they will eventually need professional representation (whether that is by an agent, manager, or both), as the largest difference between a professional and a parent manager is that a professional in the industry will have access to breakdowns for larger projects than you would be able to get yourself. It is a good idea while your child is beginning, though, to build their résumé and confidence by doing some of those smaller projects.
Additionally, you should know that no reputable agent or manager asks for money upfront for anything. They work solely off of commission. So if you find someone trying to convince you otherwise, please know it is a huge red flag and you should walk away from the situation immediately.
What does my child need to become an actor?
So your child has convinced you to help manage their career, but you are unsure of the main resources you need to get started. The big four are headshots, a résumé, an acting reel, and a social media presence.
Headshot: A headshot is your child's calling card and the first impression casting directors get of them. Unfortunately, a photo taken by you or a friend won't be competitive with what's out there in the professional acting world, so it's definitely worth the investment to hire a great headshot photographer if your child is in this for the long haul. Be sure to ask acting coaches or any of your child's representation for recommendations and then carefully look over each photographer's work until you find a product you like. Some photographers even have special student rates, so definitely inquire about that to save money.
Résumé: A professional, well-formatted résumé can help your child stand out at an audition. List any professional credits your child has first. Then add smaller credits they may have, like student films and school plays. Additionally, be sure to list all training programs and classes. Relevant summer programs or internships can come in handy as well. Lastly, create a special skills section at the end. Don't forget to list any special acting awards they may have received, as well.
Reel: The sooner you can get a reel together for your child to showcase their acting, the better. Casting profiles with acting reels often get sorted to the top of a casting director's list on casting sites. You don't need to have professional work on the reel at the beginning—high-quality student films are fine. However, including monologues or class exercises is not a good idea unless they're made to look like real films, not just video of them in a classroom.
Social Media: In her article 5 Social Media Tips for Child Actors, Jackie Reid tells a story about how powerful social media can be even for child actors. "Last month we booked an actor a lead role in a feature film," she writes. "This actor has both great film and television credits. He was cast opposite another young actor his age who did not have the extensive résumé that our client has. During negotiations, we learned that the actor with less credits was being offered more money! How is that possible, you ask? We asked the same question! The answer was that the producers were paying the other actor more money because he had more Twitter followers. We ultimately were able to get our client up to the same pay rate as the other actor, but we learned a valuable lesson about the power of social media."
Remember, though, if a child is under 18, a parent should be in charge of dealing with professional social media accounts. Keep content fun and upbeat. Don't overpost so that people find it annoying, but don't post so infrequently that they forget about you, either. Good things to post include pictures with cast mates, pictures from on set or backstage (if you're permitted), photos after an audition, perhaps updates about other films or plays you've gone to see and have enjoyed, etc.
RELATED:
How and where can I find work for my child actor?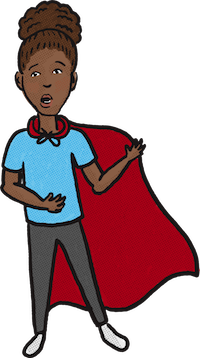 You can find work for your child on casting sites like Backstage. Professional agents or managers have access to breakdowns for larger projects (i.e., network TV series or Broadway shows) that you can't get on your own through these sites, though.
Another way to get your child into auditions is if they are a member of Actors' Equity Association (the labor union representing American actors and stage managers in the theater) they can sign up for and attend Equity Principal Auditions just like an adult actor can. (Nonunion children can try to be seen as well, but all nonunion actors are only seen after all of the Equity actors have been seen.)
What are some good child training programs?
A child actor needs the same types of tools as an adult actor (both in terms of technique and emotional depth), so classes and training programs are really important. Jackie Reid recommends the following for youngsters: on-camera classes (so they can see how their acting translates to the screen), training in doing cold reads, and improvisation. Specific places she sends her young clients include: Actor's Technique New York, A Class Act, The Performing Option, and New York Film Academy.
It is also very important that parents and students alike are familiar with the various terms used on set and in the theater so that they can understand what is going on and follow directions adequately. Check out Denise Simon's 16 (More) Terms for Parents of Child Actors,as well as our How to Act for the Camera guide for terms specific to TV, film, commercials, web series, and more.
On a related note, you should also know how to create a good self-tape for your child since there are a lot of auditions where the first round is cast from video submissions. With a few key pieces of equipment and the iMovie app, you can create these tapes from the comfort of your home. Refer to Your Guide to a Perfect Self-Tape for lots of helpful information.
What are my child's schooling options?
Depending on your child's specific needs and employment situation, there are a variety of schooling options to choose from. According to Jackie Reid's article 4 Schooling Options for the Working Child Actor, options include:
Internet Schooling: Reid writes, "There are several programs available on the internet that satisfies the state and district requirements. The one that I am most familiar with is k12.com. It is free in most states and they are accredited to teach kids from kindergarten through the 12th grade. This is a great option, as you can do it on your own time and your personal schedule. The possible drawback is that your kids really have to be disciplined and self-motivated."
Homeschooling: Each state has different requirements for homeschooling, so it is best to check with their Department of Education before making any final decisions. You also need to be sure that you have the time, patience, and expertise to teach your child all required subjects. You and your child also need to be able to get along all day in order for this to work. But if it does, this can be a fun, flexible option.
Professional Children's School: There are two distinct options when it comes to professional children's schools. As Reid writes, "One is a professional children's school where they teach the core subjects like English, math, and history and also focus heavily on teaching the arts including dance, acting, musical theater, and singing. These schools are amazing, but many of them have 'no audition' policies, meaning that their students are prohibited from auditioning for professional projects during the school year. Your child will get great training, but no professional credits during their time there."
Reid goes on to say that the other "type of school focuses on professional kids (actors, dancers, athletes) who miss a lot of school due to the commitments. My son Mikey attended a school like this in Los Angeles called Brighton Hall. He started classes at 8:45 a.m. and was out of school at 1 p.m., allowing time for acting classes, coaching, and auditions."
Public School: This option has a range of cooperation levels. Some schools may be super supportive and be a huge advocate for your child. Others may not be happy with the early dismissals and unexcused absences professional acting occasionally causes. However, this type of schooling does provide the most traditional education and will leave your child with a good sense of routine and normalcy in what can otherwise be an unpredictable schedule and lifestyle.
While making this very important and difficult decision, do remember that to be a good actor, you also need to be an open-minded and educated human being. Also, not all child actors will want to continue to be adult actors. As such, it is important to build a solid education that can support your child wherever life takes them outside of the industry.
What are some useful resources for parent managers today?
Backstage has lots of expert advice for child actors and their parents. Be sure to check out Casey Mink's How to Become a Child Actor guide for a full breakdown of the process.
There are also many parent blogs on the internet that have a wide array of information.
Additionally, if the opportunity to take any workshops or classes specifically for parents of child actors comes around (i.e., through acting unions, acting schools, or studios), those can be helpful, too. Lastly, while being sure to not be too nosy or pushy, chatting with other parents of child actors can help to give you advice straight from the horse's mouth.
What are the major labor laws regarding child actors that I should know before getting started?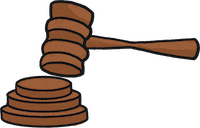 The labor laws differ widely in terms of number of hours a day and week a child is allowed to work based on the type of project, the age of the child, and the type of schooling your child receives. Be sure to check with unions, state laws, and any representation your child has.
In terms of financial laws protecting your child, California requires parents to set up what is known as a "Coogan Account," which is named for child actor Jackie Coogan, who was left with only a small part of the earnings he had worked for as a child, since children's earnings used to be owned by their parents. A Coogan Account is a blocked trust where, according to SAG-AFTRA, "15 percent of the minor's gross wages are required to be withheld by the employer and deposited into the Coogan Account within 15 days of employment." In most instances, you will need to show proof of such an account before you will receive a work permit. A Coogan Account can be opened online. The Actors Federal Credit Union or SAG-AFTRA Federal Credit Union are good places to open one.
Meanwhile, New York state requires you to open up a trust account compliant with the Uniform Transfers to Minors Act (UTMA) or Uniform Gifts to Minors Act (UGMA). Per SAG-AFTRA, "this account may be opened with any bank, in any state, as long as it meets UTMA or UGMA requirements."
In Louisiana, parents are required to open a blocked trust account in any state, with any bank.
And in New Mexico, parents only have to open a blocked trust account if their child earns over $1,000 per employment contract.
Check out Sean J. Miller's Understanding Union Rules and Labor Laws for Child Actors for more information.
How do I protect my child while on set?
As a parent, safety for your child is always your No. 1 priority. Unfortunately, the acting industry has had instances of abuse issues over the years. The good news is that in the wake of the #MeToo movement, this is finally being publicly acknowledged and the tolerance for it has seemed to dissipate, paving the way for better industry practices.
With that said, it is extremely important to always be on the lookout for inappropriate behavior since you are representing your child. Luckily, unions have rules in place to help you out. For example, SAG-AFTRA requires a parent to be within sight or sound of their child at all times. With small children, this may mean being in another room with a monitor watching your child on set so that they are not distracted and calling for you at all times.
You know your child best. If your gut tells you something is not right, believe it, immediately take your child out of danger's way, and then report to the proper authorities on the set or show, as well as with any unions of which your child is a member.
In Conclusion…
Being an actor is a hard path, no matter what your age is. But if your child has done their school plays, taken classes, participated in community theater, and is now begging you to let them take a stab at it professionally, perhaps they really are a true thespian at heart. The most important part for a child actor is that it should be fun for them at the end of the day. The moment it starts to feel like a job for a child, casting directors can tell. It is better to let them be kids rather than forcing them into working too early. Always remember, the best thing you can do for your child as a manager is to be their biggest champion and No. 1 supporter. At the end of the day, even more than their manager, you are their parent.