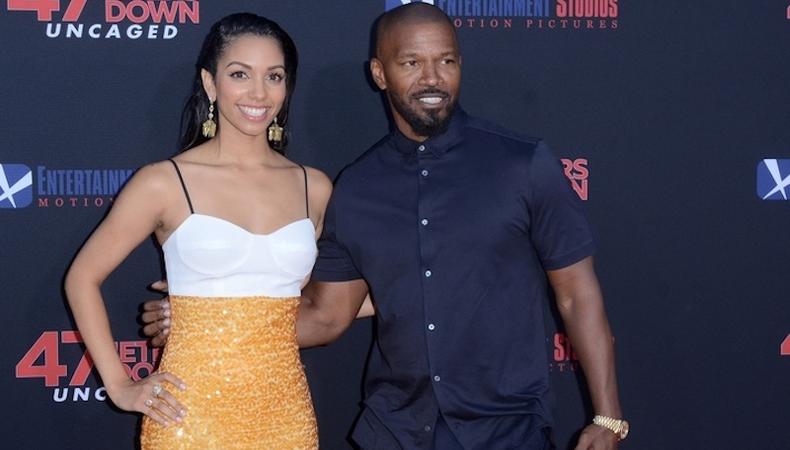 Like height and eye color, acting runs in the family. That's definitely true of the Foxx brood; Jamie, who won an Academy Award for his work on "Ray," has recently indoctrinated his daughter Corinne into his line of work—though he didn't do so under the most auspicious terms.
Prior to her feature film debut in "47 Meters Down: Uncaged," father doled out some advice he has gleaned through his illustrious career. Unfortunately, it wasn't the most salient.
"My dad's acting advice is the worst," Corinne told Variety at the film's premiere. "[He said,] 'It's so easy anyone can do it.' "
Naturally, Corinne had a perfect response: "You won an Oscar, of course it's easy for you."
READ: Meryl Streep on How to Push Back on Acting Notes
Corinne also acknowledged the weight her family name carries and admits she has only recently come to embrace it. "He's so proud of me, he can't even look at me without tearing up," she says of her father. "I used to shy away from my last name. I really wanted to create a career for myself. [But] I've learned to embrace it in the last few years."
The point is, regardless of your last name, the work can and must speak for itself—that's true of Corinne Foxx, and that's true of you, too.