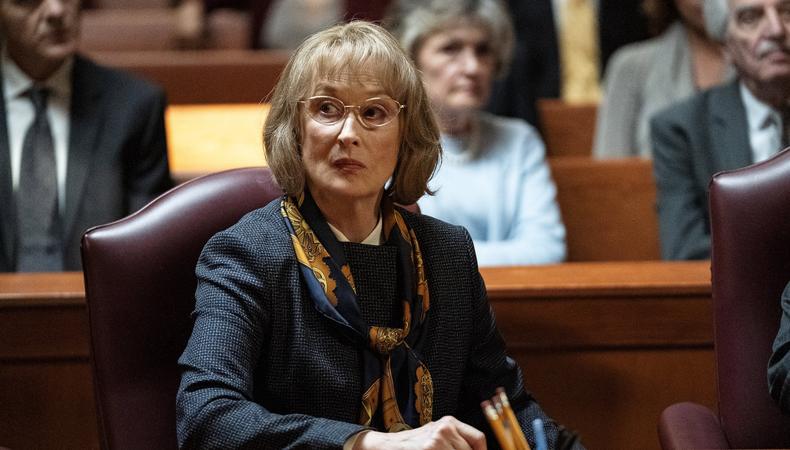 It could plausibly be said that Meryl Streep is the best actor in the world—and she is aware of it. She's so aware of it, in fact, that when she is given a note from the director with which she does not agree, she says as much.
Take her work on the just-concluded second season of HBO's "Big Little Lies," in which she played the mother of Celeste's (Nicole Kidman) deceased husband, who—spoilers ahead—ultimately takes her to court in attempt to claim custody of her sons. She could in some ways be considered a "villain" to viewers, as she certainly was to the Monterey Five.
But Streep herself would have none of that archetypal rendering. In fact, every time director Andrea Arnold gave her a note that pushed that narrative, Streep shut it down (respectfully, of course).
READ: Meryl Streep Agrees: Breaking Into Acting Sucks
"Meryl wouldn't entertain any comments that insinuated she was the villain," says her series co-star Poorna Jagannathan, who played the lawyer to Celeste and shared several scenes with Streep. Speaking with Vanity Fair, she assures that the acting giant was never rude, but would respond to those notes with a simple, "That's not of your business."
Jagannathan also is sure to point out that, while it may be OK for a multi-Oscar winner to shut down the suggestion of an esteemed director, that probably would not fly for everyone and jokes that she herself may have gotten fired for such resistance.
What about you, actors? How have you dealt with notes you disagree with?