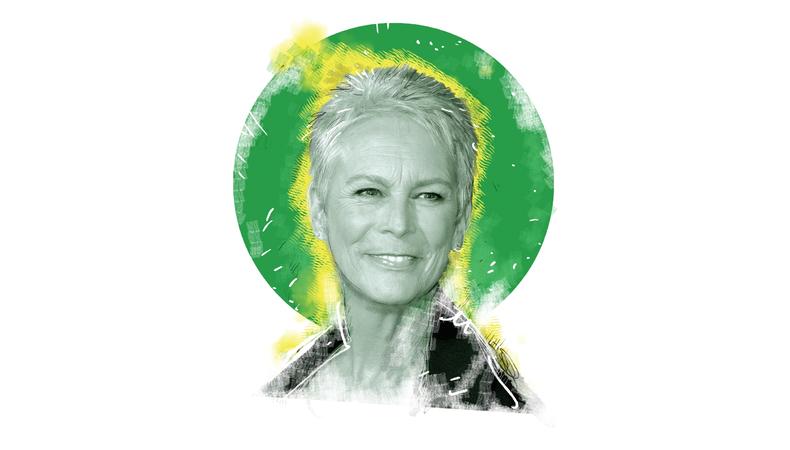 Few films this awards season are as much fun as Rian Johnson's A-lister whodunit, "Knives Out"—and few performances are as fun as Jamie Lee Curtis as Linda Drysdale, daughter to Christopher Plummer's filthy rich crime author Harlan Thrombey. She's also a suspect in his murder, a role that Curtis has a visible blast sinking her teeth into. No stranger to genre films, the original "Halloween" star and veteran screen actor offers her best advice for the audition room, emphasizes the importance of staying prepared, and humorously recalls the one time she really—excuse her French—"fucked it up."
The Prolific A-List CD Behind 'Knives Out' Wants to Find a Role for You
What did "Knives Out" teach you about your acting?
Well, that's a great question—that's better than anything I've been asked all day today! Anytime you have that many actors in a room, what skill you really work, and it's a muscle you probably don't use much, is listening. Listening becomes the great part of your part. You have to stay very activated as a character and yet you don't have a lot to contribute in words, and so it was a real lesson in remembering that we are there sort of at the service of the story, and that your character has to be alive throughout it, even though there's not that much to do. I've always understood my part in something, my piece of the pie. I understood what I bring. But when you're in such a big pie, you end up listening very intently, and that was a great reminder as an actor.
How did you first get your SAG-AFTRA card?
So I was home from college, a college that I had no business going to, and really had no business accepting me with my D+, 840-combined SAT score average. And I was home for college at Christmas, and a friend of mine had a tennis court, and the man who was the tennis teacher on that court was a man named Chuck Binder. Chuck informed me that Christmas that he was now managing actresses and that they were looking for Nancy Drew. He asked if I would like to go up for it. I said sure, went up for it, and I did not get it. But I ended up signing a seven-year contract with Universal, and I quit college, and I got my SAG card when I got my first gigs under that contract.
My entire life is being in the right place at the right time. People ask how to break into show business and all of the questions that someone from outside of the universe of it would ask, which is the correct and appropriate question. But the truth of the matter is that I think 90 percent is timing and luck, and then 10 percent [is] being able to back up the luck with some talent. Maybe 70 and 30. But I really do think there are so many brilliant actors from my age down, and my age up, who have never had the opportunities that I had—who are seriously devoted actors to the craft, who have studied, who have done the classics, who have performed different areas of the profession [that are] way more sophisticated and detailed work than I will ever do. But they didn't get the opportunity. I've referred to myself as the #LuckiestGirlInTheWorld, because I feel that way, and that's not sort of hyperbolic or self-deprecating. It's actually exactly the truth.
One of my questions here is what advice would you give your younger self, but it sounds like that covers it, too: You need to be prepared when those opportunities come.
Yes, you need to be prepared, but also, I remember my mom used to say to me: Be yourself. For me, the trickiest part has been—acting is about pretending to be someone else [while] using your own uniqueness to imbue that person with your uniqueness, if you will. And that was always difficult for me to understand, because I wanted to be a more serious artist, where I felt like you had to lose yourself. And I remember my mother was like, "Just be yourself, babe." And so it's taken me a long time, and now I've completely embraced myself.
What performance should ever actor see and why?
They should see Edward Norton in the last couple of scenes of "Primal Fear." His turn in "Primal Fear" on camera is one of the most extraordinary moments in cinema history for me.
Do you have an audition horror story to share with us?
Yeah, I auditioned very poorly for "Field of Dreams." For some reason, and I don't remember why, I just wasn't prepared for it. But I remember Kevin [Costner] was in the room, and they ended up casting Amy Madigan. And I know Amy, she and I have been up for a lot of things together, so it wasn't as if it would've been off-base for me to audition for that part. So in fact, it was probably a good chance for me. She's a great actress, and I am so happy she did that part, but I do remember auditioning for it, and feeling like I just blew up. I think I just stopped in the middle of it and said, "Look guys, I'm really sorry, I'm out." I just—excuse my French—fucked it up.
Well, thank you for sharing that with us.
I will tell you my favorite audition story: It doesn't involve me, but it will give your readers a good dose of why someone is special. I was precast in a pilot called "Anything But Love," and it was a TV show that kind of had a fortuitous life. But it was the second iteration of the show, and they wanted someone to play the gay office assistant to the man who ran the magazine. And the audition was this man, whoever the actor was, talking into the phone to a maître d' of a restaurant, making reservations for Mr. Smith (whatever the guy's name was). I read with every actor. And I remember John Ritter was in the room, Bob Myman the producer, and I remember every actor who walked in the room. And every actor that came in did it basically the same way. Then we broke for lunch, we came back from lunch, I went and stood off to the side, and [an actor named] Rick Frank stood in the middle of this room. He held the phone to his ear, and it was first silent, then all of a sudden, Rick Frank did a French accent, "Oui, oui, oui—alright, listen up 'Andre'..." And then he proceeded to say the speech that was, "Mr. Smith will have the table by the corner, not the column, he will have the salmon brazed, not grilled." And what he did, was he invented that the maitre d in the restaurant was French, but then he made the decision that the maître d' of the restaurant wasn't really French. And that [the assistant] Jules was basically calling him out at being a fake French guy. And all of this was the invention of Rick Frank. Nothing on the page said, "[It's a] French restaurant," nothing. I remember just thinking, "Oh my god, that's an actor." And he got the part, and he became my best friend. And he was one of the greatest human beings I've ever known. Unfortunately, he died along with his partner of AIDS at 40 and 41. But that audition remains with me forever, and it made me realize: You have to invent something.
Want more stories and advice from the best in the biz? Read more from the Backstage 5 here!