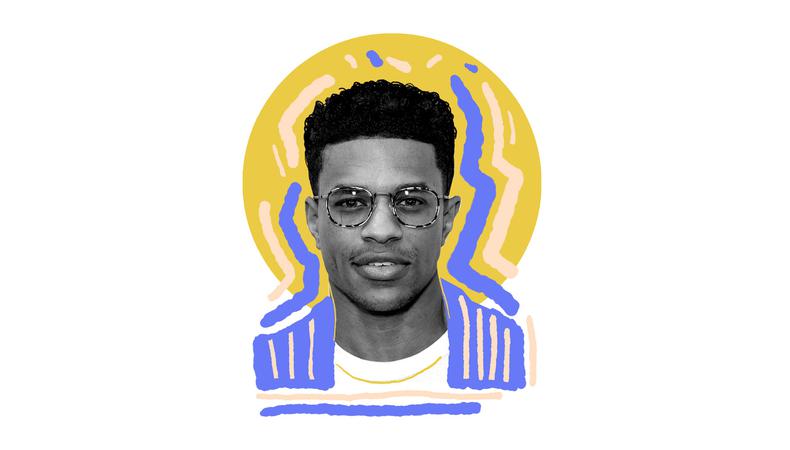 Jeremy Pope is no longer just one to watch—he's a bona fide stage and screen star. After landing two Tony Award nominations in 2019 for his Broadway debut in "Choir Boy" and his role in "Ain't Too Proud: The Life and Times of The Temptations," the 27-year-old multihyphenate decided to take a break from his grueling eight-show-a-week schedule and set his sights on the small screen. Soon enough, Ryan Murphy and "Hollywood" came knocking for Netflix. We asked Pope our weekly craft and career questionnaire to learn what revs his creative engine.
What screen performance should every actor see, and why?
Off the top of the dome, Angela Bassett in "What's Love Got to Do With It." I've been a huge fan of hers, and in that performance playing Tina Turner, she was spectacular and special.
How did you first get your SAG-AFTRA and Equity cards?
[My] SAG card, I think I just got it with "Hollywood." I had done [other screen work], but there came the day that my manager called and was like, "You've gotta pay," something strange like that. Equity [was] my first job out of school; I did a [children's] theater tour playing Skippyjon Jones.
What is the wildest thing you've ever done to get a role?
I don't even know if this is considered wild, because so many of us have to do it, but before I had an Equity card and I was trying to get seen for Equity work, you know, you get up so early just [for open calls] to maybe get seen after Equity. I think that would be the wildest thing I've ever done: camping outside at 3 a.m. or 4 a.m. or something crazy like that to maybe get seen by noon. I didn't even ever get a role from it, but the intent game was strong.
What's your worst audition horror story?
I was auditioning for a musical Off-Broadway—Diane Paulus did a musical called "Invisible Thread." Darrell Grand Moultrie was the choreographer. So, we had done all the singing and the sides, and [then] it was the dance call. I consider myself to be a strong mover, but here we were on this dance call, and [Moultrie] asked us to learn the combination that he'd taught, which was intense, and then after you finished the dance, you'd go right into the song that you sang for your audition. He wanted us to try this experimental thing. So, after doing this intense choreography and then all of a sudden singing—I made it through the audition, but I immediately ran out of the room and got sick in the bathroom. And then I had to come back in with a smile on my face. I did book the job, so it's less of a horror, but the horror is that I can't eat sweet potatoes anymore because that was what I got sick on that day. It's really messed up my sweet potato journey.
What advice would you give your younger self?
I think young Jeremy, he was very fearless. "You moved to New York, and you didn't know nobody?" I ask myself those questions now. But the one thing that I would tell myself is it's OK to be scared, it's OK to not know what the outcome is going to be. Trust your gut and listen to your instincts. You know that you're going to work and you're going to prove and you're going to show up when it's time to show up. I would just tell myself to lean into that. It's going to be scary; it's going to be hard; you're going to feel lost; you're going to feel confused. Lean on your friends, the people that you're meeting, and trust that it's going to work out in a way that's unimaginable. I couldn't have written the story any better. Everything that's happening to me, it's like, at this point, I just have to literally close my eyes and lean forward. At this point, I'm just leaning. This is all a dream.
Looking for remote work? Backstage has got you covered! Click here for auditions you can do from home!