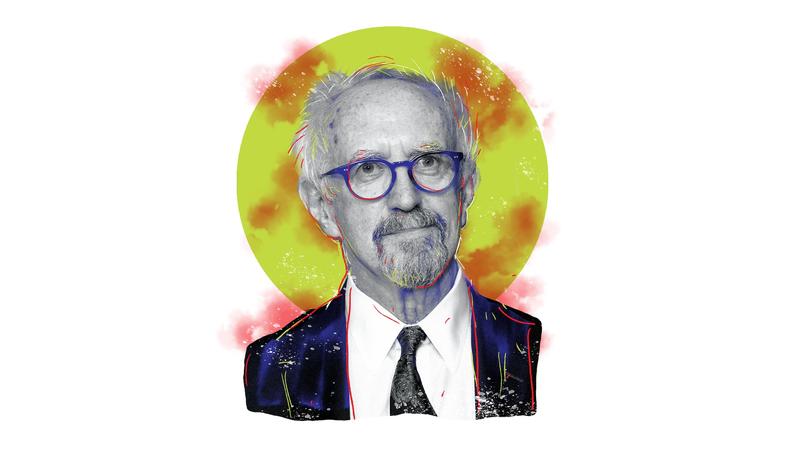 Welsh actor Jonathan Pryce has been in show business a long time. With onscreen credits ranging from "Brazil" to "Game of Thrones" and, recently, "The Two Popes," plus stage credits in everything from "King Lear" to "The Height of the Storm," he's had a chance to look back on his life and career a lot lately—as he did in our recent feature profile. The 72-year-old says he wouldn't change a thing, particularly about his rambunctious youth. His advice to his younger self? "Stay naughty!"
Jonathan Pryce Has Some Thoughts About Lee Strasberg
What performance should every actor see and why?
Go see "The Two Popes"—and see that there's life after 70!
What's the wildest thing you ever did to get a role?
The stupidest thing I ever did to get a role—and ended up regretting it deeply—was when I had a meeting with a director for a film and a character that I thought was absolutely right for me. We had a very good meeting. And when this director couldn't make a decision, I persisted. It went on and on, weeks and weeks of it. Eventually, I said, "OK, tell him I'll read. I'm that convinced I'm right for this." So, I read and left so angry that I'd humiliated myself—and he still didn't give me the role! Eventually, they offered it to me; I did it, [and] I sucked in the role. I could have done it with another director. The director was absolutely hopeless! I deeply regretted it.
What is your worst audition horror story?
I've fortunately not had to audition very much. When I was just leaving drama school, I went for an audition at the Spotlight offices, in a tiny room. I was sitting opposite this man and he asked if I could sing. I said, "Yes, do you want me to sing now?" I stood up and I sang the entire theme from "Love Story" to him while he couldn't look me in the eye.
READ: How to Audition
What advice would you give your younger self?
I think any good advice, any sound advice would mean I wouldn't be sitting here talking to you now. I would have said, "Work harder at school. Do your exams." If I'd done that, I wouldn't be here. So…stay naughty!
How did you first get your Equity card?
There was a sympathetic TV producer who had the ability to offer cards if you played a part, a walk-on even, on a TV program called "Doomwatch." He gave me a walk-on role as a policeman. [I had] two lines.