Midway through our conversation at an unassuming midtown pub, a middle-aged gentleman approaches Jonathan Pryce to pay his respects. "I just saw you on Tuesday night," the stranger says. "You were incredible."
Jonathan Pryce Talks First Roles, Horrible Auditions + 'Staying Naughty'
Pryce, who is currently appearing on Broadway opposite Eileen Atkins in Florian Zeller's "The Height of the Storm," shakes the admirer's hand and thanks him before turning back to me, a look of mischief in his eye. "I paid him to come and say that," he jokes, smiling, pleased with himself. "The check's in the mail, mate."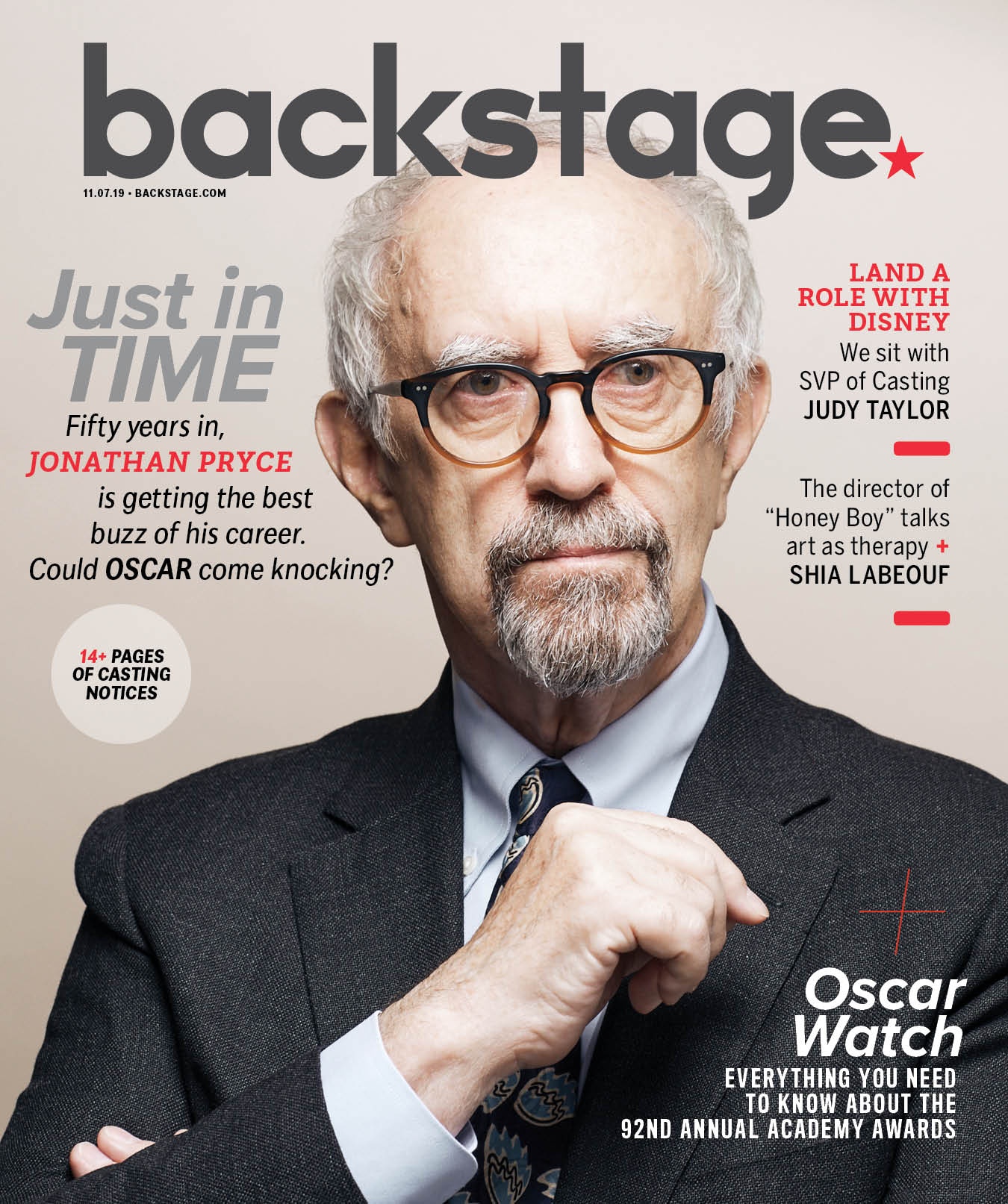 Of course, the two-time Olivier and Tony winner doesn't have to pay people to compliment his performances. In her review of "The Height of the Storm," New Yorker theater critic Alexandra Schwartz called Pryce "magnificent, funny, and ferocious in his flashes of sanity, devastating in his anger and weakness." Meanwhile, there's already more than a hint of Oscar buzz around his portrayal of Cardinal Jorge Mario Bergoglio, who would eventually become Pope Francis, opposite Anthony Hopkins as Benedict XVI in Fernando Meirelles' "The Two Popes." "Pryce goes head-to-head against Hopkins," reviewer Stephen Farber wrote for the Hollywood Reporter, "and matches him in subtlety as well as charismatic force."
Pryce orders an orange juice, but opts against lunch: "We can't talk while we're eating." I ask what he would normally be doing at this time of day in New York City. "Well, this actually. Interviews, talking about 'The Two Popes.' " He performs eight shows a week at the Samuel J. Friedman Theatre, but says he doesn't have much of a routine for getting into character beyond listening to the National, one of his favorite bands, for a little jolt of energy before taking the stage; after its three-month run in London last year, the play pretty much runs like clockwork. The National, however, is essential. Once, while performing in another production, he and a castmate decided to switch things up and listen to something different. Moments before going onstage, he says, they locked eyes and dashed back to their dressing rooms to play one of the band's songs. (Not that Pryce is endorsing this kind of superstitious compulsion.)
He is, of course, aware of the buzz around "The Two Popes." But he's not interested in overanalyzing it. In the past, he's done what he considered exemplary work that went unnoticed in other films. It's not worth trying to parse exactly what makes one performance worthy of awards season attention.
"That's for other people to say, what they see in my performance," he tells me a week later when we meet again at the Chelsea apartment where he's staying while in the city. "What's gratifying is the recognition the film is getting. It surprises audiences. I think that's why they've liked it so much. They're very moved."
The film, based on screenwriter Anthony McCarten's stage play, depicts a fictional encounter between the conservative Benedict and the progressive Bergoglio during the height of the Catholic sexual abuse scandal. The two men spar over their differing approaches to church doctrine, eventually coming to form an unlikely friendship.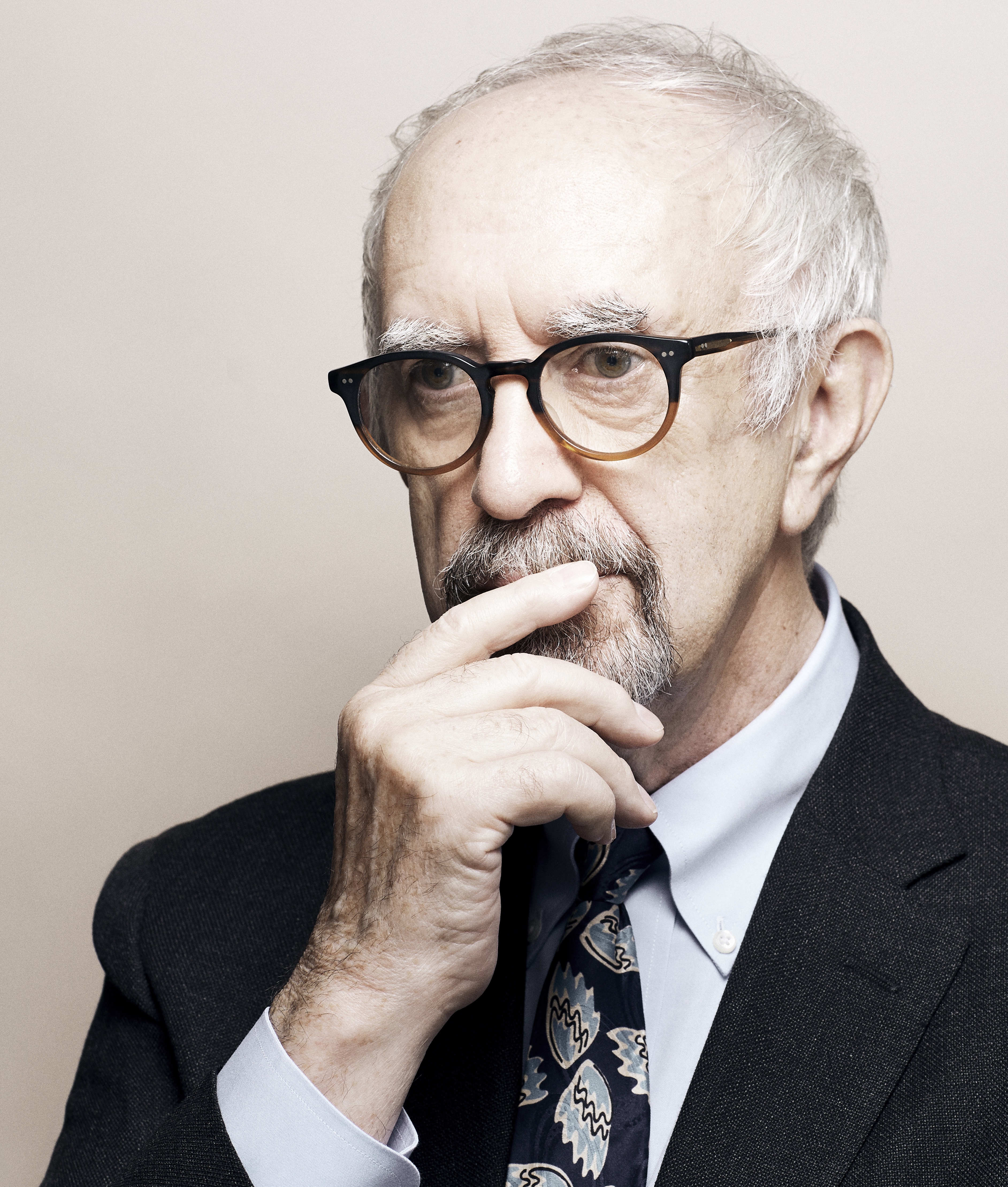 "What they're talking about affects us all," Pryce explains. "It's not necessarily about religion; it's about how we live our lives. It's about society and it's about politics as much as anything."
Politics played an integral part in Pryce's own early career. His first job after graduating from London's Royal Academy of Dramatic Art was with the Everyman Theatre in Liverpool. "It was a socialist theater," Pryce explains. "We did plays that were written for the theater that involved national and specifically local-level politics, mixed in with the classics."
The combination of that early political material and the experience of working with a tight-knit troupe of actors in a repertoire company—which included Julie Walters, Bill Nighy, Pete Postlethwaite, and Kate Fahy, his future wife—instilled in Pryce the conviction that acting is a communal experience. "There's nothing like working in a company of actors that stay together over a period of months or years," he recalls. "Just that sense of being in a company and the trust that that builds up between you, and the sense of purpose. Now, those institutions don't exist. It goes way back to Margaret Thatcher cutting all the Arts Council grants to these theaters. That's had a huge detrimental effect on the theater and on the training of young people."
Pryce has a looming encounter with some of those young people on this day. "I'm going to talk to students at NYU this afternoon, and…," he pauses, chuckling. "I'll probably tell them not to bother."
He's joking, of course, but when pressed, he admits he does find it hard to dole out indiscriminate encouragement. He'd prefer to evaluate an actor's abilities first. "If I recognize that an individual has a talent but they're just not getting the breaks at the moment, then I will encourage them," he explains. But sometimes, he says, you can tell when it's just not going to work out. "I've never said that to anyone," Pryce insists. "I would only encourage them in not wasting their life. I would never say, 'Don't keep trying.' But if you haven't got work, keep up with other aspects of your life."
Pryce himself never aspired to be a film actor. He left school at 16, intent on being a painter. When art school didn't work out as he'd hoped, he enrolled in college to become an art teacher. ("One of life's ironies: If you're not good enough to do it, you're good enough to teach it.") There, he enrolled in a drama course—the easiest required secondary course, friends assured him—and was encouraged by his tutor, Unity Theatre co-founder Gerry Dawson, to pursue acting at the Royal Academy of Dramatic Art.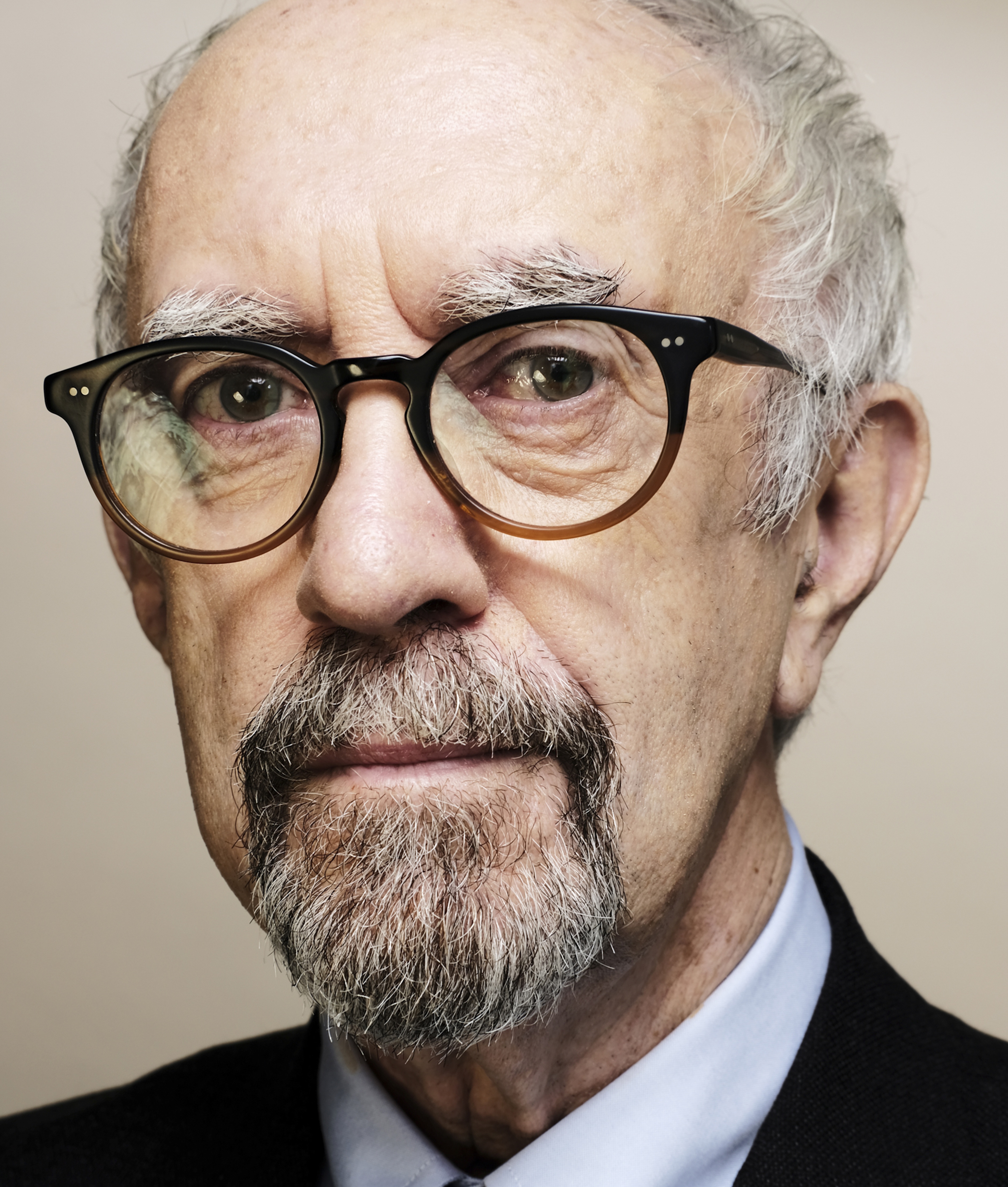 Pryce sees his life as a chain of events, each choice or obstacle leading to another opportunity, usually by luck or happenstance. That makes it hard, he says, to imagine anyone looking to his story for lessons or inspiration. "There's a huge degree of luck," he insists. "There were people in my year [at RADA] as talented [as I was], but their first job was in a less interesting theater with a less interesting director, and those breaks didn't follow."
READ: What Is RADA and Why Is It So Famous?
Possibly the most valuable skill he learned early on was how to deal with negative feedback. As a young man, Pryce says he received very little encouragement for his art. He remembers several harsh critiques once he got to RADA; one tutor told him he'd never get farther than playing villains on television. How did he deal with that criticism? He found another tutor. "I think that's the only advice I can give: Get rid of the naysayers around you," he says, adding, "Don't just listen to people who say you're good, but learn from that negative energy and turn it into positive energy."
At RADA, Pryce took mime and improvisation classes and grew to appreciate Keith Johnstone's improvisational method particularly after seeing Lee Strasberg teach. "I watched people being, I think, punished by [Strasberg] in a way," he recalls. "He seemed never happier than when someone was reduced to tears. And Keith Johnstone was completely the opposite. If you made somebody laugh while telling something about the human condition, that was a bonus. Working with him gave me huge confidence."
It also reinforced his sense of the theater as a communal space where actors listen to and play off each other, even when performing scripted work. To this day, Pryce says, he resists rehearsing or even learning his lines until he's in the room with other actors. "I'll be the person who's carrying the book the longest," he admits.
Pryce acknowledges that this can be frustrating for his directors and castmates. But he insists that it's vital to come into a rehearsal without any pre-established expectations of how a scene will go. "I think it's deadly," he says. "The way you build a performance is [by] listening to what other people are saying, and often what the other person is saying can inform how you build your character."
It all comes back to his belief in the importance of a shared experience onstage, something Pryce says is undervalued today, particularly in filmmaking. So how does he try to engender that sense of community on set? He leaves his dressing room door open; he encourages the directors he's working with to talk to the cast as a whole, rather than giving individual notes that cut other actors out of the loop. He admits he's in the enviable position to lead by example most of the time. But as repertoire companies like those in which he came up become more and more sparse, Pryce is uncertain where younger actors can look for that kind of theatrical experience.
"It's hard, unless you're going to create the opportunities for yourself," he says. "If you're not getting work, you have to create work. Write. It's easier to put things on in small theaters, lots of fringe theaters. But just keep at it and keep working. It's just phenomenally difficult, it is."
After nearly 50 years in the business, Pryce has an unquestionably clear-eyed perspective on acting. The students he'll speak to at NYU later are sure to get the unvarnished truth from this stage veteran. "If you're looking for a glamorous life, if that's your ambition, forget it," he says.
And yet, at the age of 72, he's achieved a level of success and recognition with which he is very happy. "It's still very fulfilling and very enjoyable, what I do." And what he does, he insists, is important; good theater, good film, and good television are important to society. "Sometimes it's the only way we can deliver truth. Even just people going into a theater and enjoying a show. Generally, an audience will leave feeling better about themselves and about their fellow man, and that's what you want to engender in people."
This story originally appeared in the Nov. 7 issue of Backstage Magazine. Subscribe here.
Photographed by Stephanie Diani on Oct. 10 in NYC. Grooming by Jennifer Brent at Tracey Mattingly Agency, using Kevyn Aucoin and Phyto.