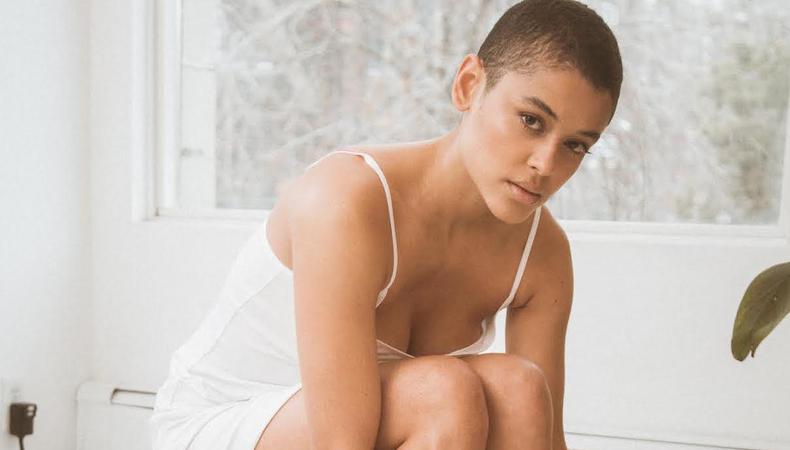 The following Career Dispatches essay was written by Jordan Alexander, star of Facebook Watch's "Sacred Lies: The Singing Bones," the finale of which airs April 9.
Uncertainty is a scary concept. Traversing unknown territories can be, rightfully, anxiety-inducing. This is a concept we have all become very familiar with over the past couple of weeks due to the covid-19 pandemic. But to a lesser degree, I have been interacting with uncertainty since I was cast in my first lead role, after signing with my acting manager Norbert Abrams six months ago.
Sitting in my room, feeling like I was walking into a fog, not knowing if the next step was solid ground or the edge of a cliff; I was preparing to leave for Vancouver the next morning to play the lead role in a new Facebook Watch series called "Sacred Lies: The Singing Bones." Perhaps luckily, at that time, I was unaware that my costars would be Juliette Lewis and Ryan Kwanten, both very established (and fabulous) actors. Even without that intimidating information, I was overcome. The feeling wasn't necessarily bad, but it was uncertain and unknown. I had no idea what the next three months were going to be like for me—literally, not a single idea.
Similarly, as the situation with the coronavirus unfolds before us, we are faced with uncertainty and the unknown. I've started to practice many ways to alleviate the effects of that uncomfortable feeling. A James Baldwin quote comes to mind: "Not everything that is faced can be changed, but nothing can be changed until it is faced." I believe that looking at challenging situations directly and assessing the best course of action can be the most helpful allocation of energy—energy that would otherwise run wild on my nerves.
When faced with stressful situations I try to focus all my energy on solutions and how to achieve them, instead of letting the situation take on a nebulous and daunting nature. I break it down into bite-size pieces: what I can do right now, what I can do to prepare myself, and the constant reminder that I will overcome this challenge. Blind optimism frees up space in my mind, places that would usually be "designated doubting zones" are repurposed to become, well, the opposite. Whatever doubt I dream up is immediately flipped on its head. For example, "I can't do it" is converted into, "I absolutely can do this, and I will." I give myself no choice.
In this moment we're all being challenged to do...nothing. In fact, doing nothing is the solution to our problem, and I for one don't know what to do with my days, and my fixation on that notion ironically hinders me from doing anything. To stay on track, I've been going on Instagram live and playing music for my followers to give myself a sense of purpose. Playing and writing music is a really accessible way for me to express my artistic self. Isolation is proving beneficial to keeping my acting skills sharp as well, as I have unfettered time to study my craft by watching back to back movies and shows.
How the Entertainment Industry Is Dealing With Coronavirus
Auditioning has definitely taken a hit as much of the industry is down, but when a call does come in (and it will) I am prepared with my little home set up to create a quality self-tape, utilizing my sisters/quarantine buddies as readers. I find working with acting coaches, specifically Armstrong Acting Studio, really helps me stay in touch with my pursuit to grow in my acting. Thankfully, Skype sessions are available in these times. I also am preparing for auditions by filling out a worksheet I constructed with questions designed to build the world and circumstances my characters exist in.
I don't know if my mechanical approach to challenges and hardship will work for everyone but I know that creating a paradigm shift in my mindset has helped me to ease the effects of facing difficulty.
I want to leave you with a Wes Anderson quote that brings me great solace, in the hopes that it will bring you some, as well:
"The obstacle is the solution."
What advice would you tell your younger self? Get more Career Dispatches right here!