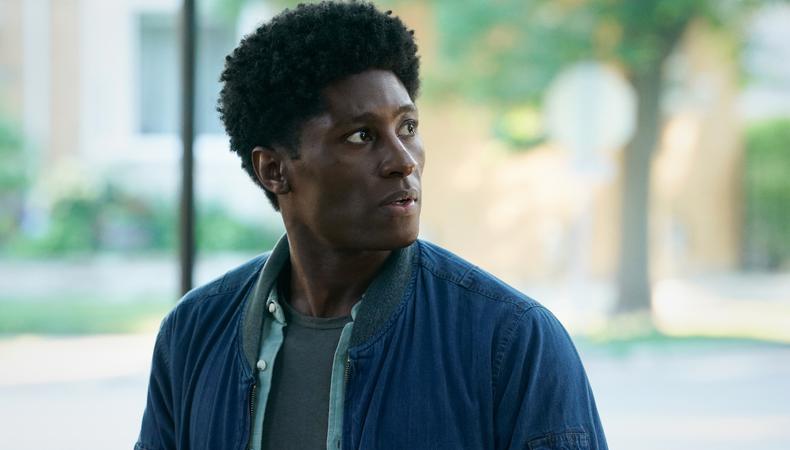 The following audience Q&A for our on-camera series Backstage Live was compiled in part by Backstage readers just like you! Follow us on Twitter (@Backstage) and Instagram (@backstagecast) to stay in the loop on upcoming takeovers and to submit your questions.
Fresh off of starring on the first season of CW series "4400," which is airing through November, Joseph David-Jones took over the Backstage Instagram account to answer all of your burning creative questions. Whether he's acting, writing, producing, or making music, David-Jones has learned the industry's complex ins and outs—and he's sharing them for your gain! Read on to learn about his tips for young actors, as well as the one thing no one tells you about commercial auditions.
How did you land your first audition, and what was it like?
My first audition was for a commercial. And I don't know if you know this—people don't say this—but commercial auditions are the most awkward auditions that exist. Half of them don't have dialogue, and they'll just tell you to react to things that aren't there.
How do you memorize lines?
I make my girlfriend read them with me over and over and over again. So I would suggest getting a partner and guilting them into reading your lines over until you get them down!
Do you have any advice for Europeans who want to work in the U.S.?
Traveling visas are incredibly hard to keep and maintain as an actor, so I would say start off getting acting jobs in your country and build those up. Luckily, casting happens all around the world now with self-tapes. See if you can get your agent in your country to set you up with another agent in the U.S., and they can help you get self-tapes together here.
What are your tips for young actors who are just starting out in the industry?
Talk to your parents and see about coming out to L.A. for pilot season or for episodic season. Pilot season is at the beginning of the year—it's usually from January to the end of March—and episodic season is at the end of the year. I would say [to] give it a shot. If this last year has taught us anything, it's that life is short; so why not try it? See if you love it. Come out here, get some headshots, maybe put a reel together, shoot something with your friends, and try it. Work to be as grounded and real as possible. Most kid actors have a hard time being grounded and real because they watch Nickelodeon, they watch Disney. The kids that can do [naturalism] are a cut above the rest.
What are you most excited for people to see on '4400'?
I'm supposed to say the stories and the characters and everything…. But bro, these powers are about to ramp up in the show, and I cannot wait for people to see that! It's gonna be dope; it's gonna be fire.
Looking for remote work? Backstage has got you covered! Click here for auditions you can do from home!