The first time Joseph Gordon-Levitt heard the word "Sundance" was when he was 10 years old. It was 1991, and he was on the set of his first feature film, "A River Runs Through It," directed by Robert Redford, founder of the Sundance Institute, the nonprofit that supports independent artists and hosts the Sundance Film Festival. Redford gifted the young Gordon-Levitt a T-shirt, he remembers, displaying the storied organization's name. "I didn't even know what Sundance was," Gordon-Levitt says over Zoom from New Zealand, where he moved last October. "I wasn't quite ready to watch those movies yet."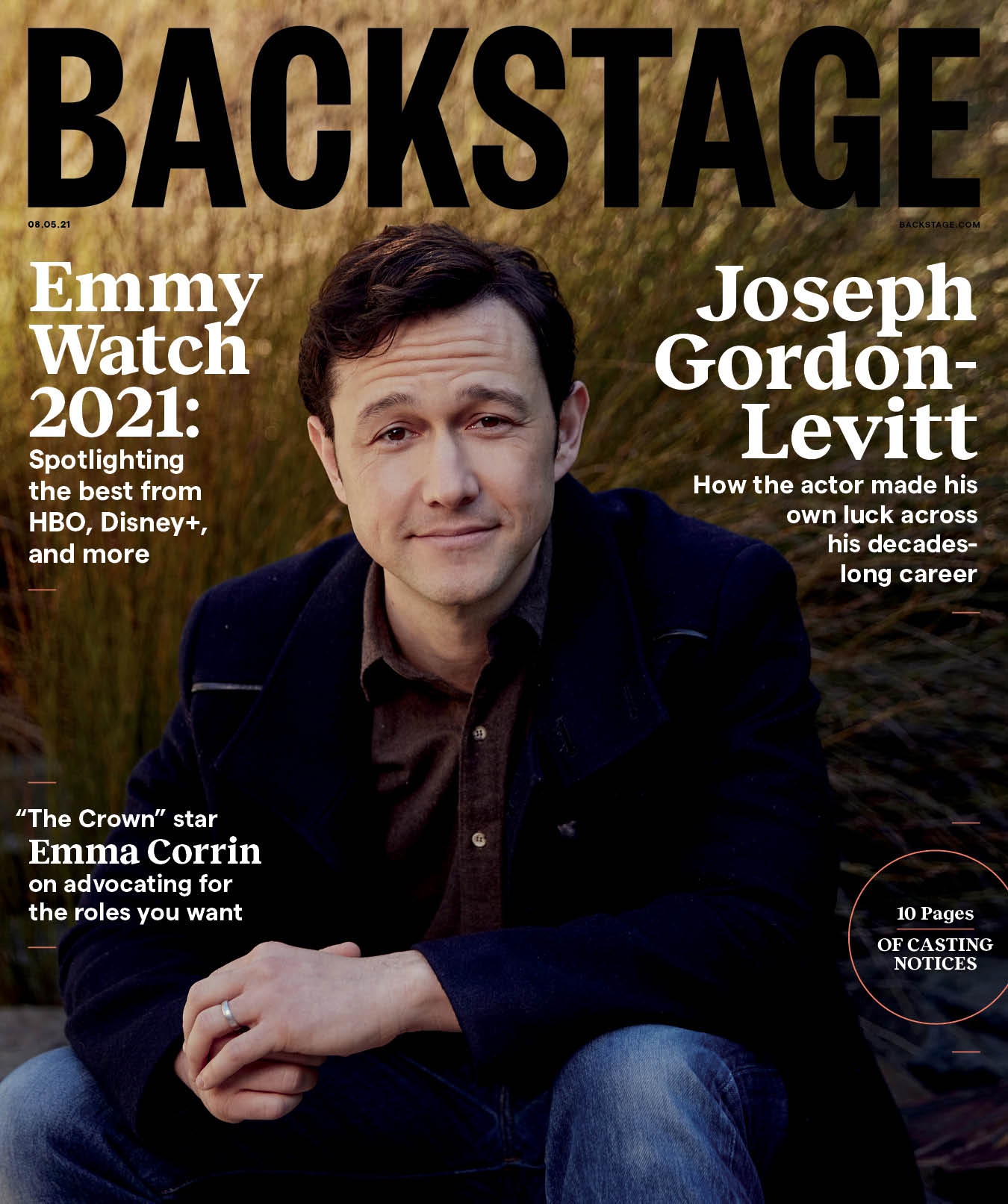 But by the time he was a teenager, Gordon-Levitt was consumed by the culture and ethos of Sundance films like "Reservoir Dogs" and "Big Night"—edgy, character-driven narratives that he wasn't seeing in the blockbusters of the 1990s. His career goal: to act in one. He reached that milestone in 2001 with "Manic," in which he played a teen in a psychiatric ward. Twelve years later, his directorial feature debut, "Don Jon," which he also wrote and starred in, premiered at the festival.
The spirit of Sundance-approved filmmaking flows through Gordon-Levitt's career, from the convention-breaking roles he's played, like the romantic protagonist Tom of "(500) Days of Summer," to the creative endeavors he's helmed himself, like the Emmy-winning online artistic community he founded in 2004, HitRecord. His latest project channels a similar creative spirit: intimate, character-driven storytelling that's infused with the realities of life, both anxious and lighthearted.
Apple TV+'s "Mr. Corman" sees Gordon-Levitt taking the reins as creator, writer, director, executive producer, and star. As the series' titular character, Gordon-Levitt's Josh Corman is a musician who has pivoted to public school teaching as he navigates anxiety, love, and relationships with family and friends. Viewers meet Josh a year after the dissolution of his relationship with his fiancé, Megan (Juno Temple), an event that also imploded his passion for music-making. Over the course of 10 half-hour episodes, Josh grapples with life's litany of rejections—from romantic partners old and new, from his mother (Debra Winger), from the friends he doesn't quite like or keep in touch with—with the same hopeful malaise as Charlie Brown. Grounded by his upbeat roommate Victor (Arturo Castro), Josh stumbles through life with the best of intentions.
In the role, Gordon-Levitt exudes the same kind of boyish charm as Tom or Jon—lost and searching to find his way, hopelessly impassioned, blinded at times by his own unhappiness. But unlike his other roles, Gordon-Levitt says he created Josh as essentially an extension of himself.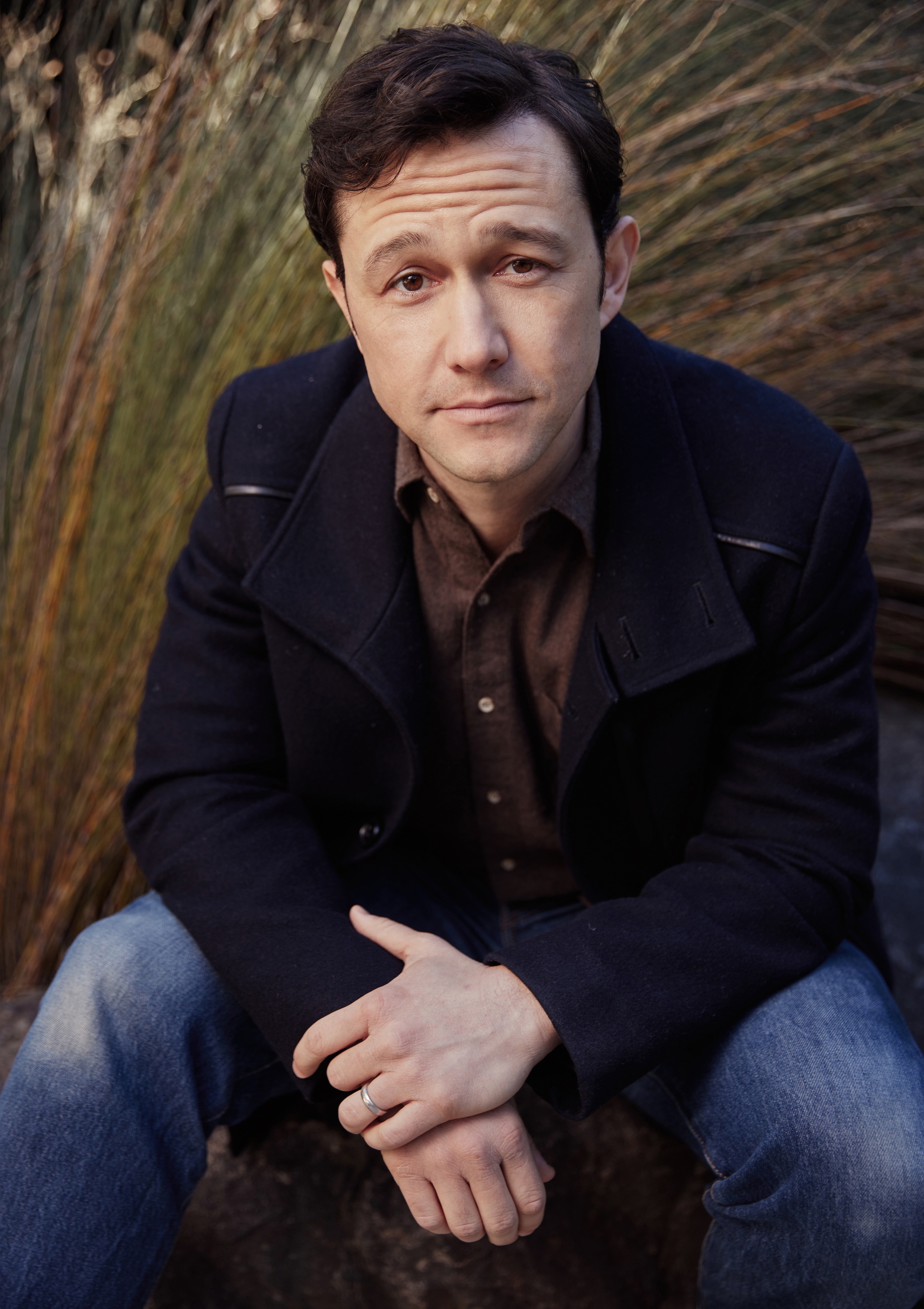 The 40-year-old actor was raised in the San Fernando Valley and began performing as a kid. His first job was in a peanut butter commercial. His proximity to Hollywood made auditioning an accessible way to hone his creativity; he went on to book a number of made-for-television movies before getting cast in Redford's film, and then as a series regular on NBC sitcom "3rd Rock From the Sun," which ran from 1996 to 2001. (He managed to film the 1999 teen rom-com "10 Things I Hate About You," too.)
"The stuff that really makes me happy is getting to do the art. It's not the red carpet, and it's not the box office, and it's not any of these external things."
In the early 2000s, Gordon-Levitt took a brief hiatus from show business to attend Columbia University, but got his hands on Final Cut Pro and dropped out shortly thereafter to pursue acting again. The years that followed can be cited today as his "indie phase"—he starred in "Mysterious Skin"; Rian Johnson's directorial feature debut, "Brick" (which premiered at Sundance and kicked off a career-spanning collaboration between the filmmaker and the actor); and "The Lookout" before 2009's "(500) Days of Summer" earned him a Golden Globe nomination.
In between filming blockbusters like Christopher Nolan's "Inception" and "The Dark Knight Rises," his modern-day retelling of "Don Juan," "Don Jon," proved he had the chops to lead a project both in front of and behind the camera. But despite these accolades, Gordon-Levitt attributes much of his success to good fortune. "In the area of art and creativity and show business, luck has everything to do with it," he reflects. "I've worked hard since I was 6 years old, but I also know lots of other people who work hard and haven't reaped the same rewards."
The seeds of "Mr. Corman" were planted in 2015, when Gordon-Levitt began building the character in notes and brainstorms. While he typically gravitates toward characters with which he shares very little common ground, he wanted to play a part similar to his own personality—a story of his life if his fortunes had gone differently.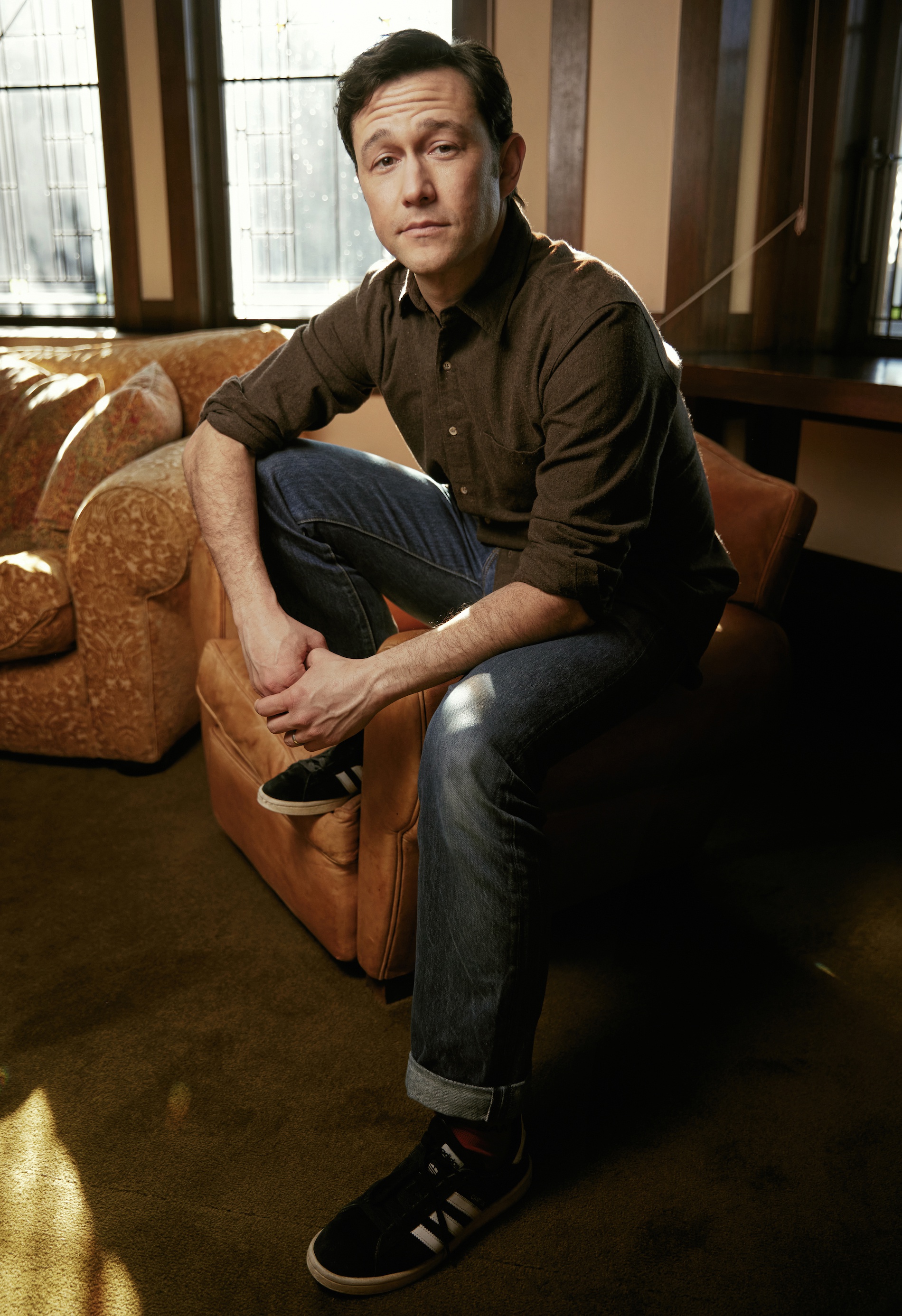 "What if I hadn't met my partner yet? Or what if my parents weren't so reliable and positive? What if I had one good parent, but then I had another parent who was maybe more of a problematic person?" As Josh crystallized in Gordon-Levitt's notebook, the parallels began to emerge: Both the creator and character are natives of the Los Angeles area, but whereas the former fell into acting at a young age and continued on that trajectory, the latter wasn't so lucky with his musical aspirations. If acting hadn't worked out, Gordon-Levitt may have pursued teaching, so that's the profession he assigned his alter ego. "This is sort of the thought process that formed this character of Josh Corman," Gordon-Levitt says of the alternate-universe throughlines. He adds that the name even "sounds sort of like Joseph Gordon."
Quickly, it became clear that he had a lot of thematic ground to cover. Instead of bringing the story to film, he drew inspiration from cinematic television series like "Atlanta" and "Fleabag." He developed a show in which he could diverge from the main plot, devoting an entire episode to Victor and his teenage daughter, and another to a Halloween party with a video game–inspired fight scene. "A feature film has to have a thread, and there can be branches, but it's more like you get to really say one thing with a movie," Gordon-Levitt says. "Whereas with serial storytelling, you can say your one thing, but you can have your overarching season-long point you're making. I was really inspired by this kind of serial storytelling. It reminds me of the Sundance movies I loved in the '90s."
"Mr. Corman" marks Gordon-Levitt's first time working in scripted television since 2001, when he wrapped "3rd Rock From the Sun." A teen at the time, he found that performing for a live audience on the show instilled in him a sense of comic timing. Although he likens the process of creating "Mr. Corman" more to "(500) Days of Summer" than to "3rd Rock," he has an intuition for the show's comedic moments, however subtle. Where "3rd Rock" might've elicited a laugh every three to five lines, he says that "Mr. Corman" is more nuanced in its humor: awkward funeral small talk, witty banter between friends.
Although his name appears most frequently in the series' credits, Gordon-Levitt is an artist who thrives on collaboration. It's what first led him to develop HitRecord 17 years ago. Before "Don Jon," "Mr. Corman," and the A-list stardom offered by Nolan, Johnson, and others, he was itching to create in addition to acting.
After leaving Columbia, he went on audition after audition and couldn't get a job. Though the "traditional" path to success had once proved fruitful, he no longer had the patience to wait around for permission to express himself. And so he coined a mantra, "Hit record," that empowered him to create for creation's sake, and encouraged him to push the red record button himself instead of waiting for some director who deemed him worthy of making art. In 2005, his brother Dan helped him create the website hitrecord.org, where he could host the short films, music, and stories he'd made on his own. The concept blossomed into an online community of artists of all skill levels who could collaborate on projects. The site spawned the production company behind programs like "HitRecord on TV" and last year's "Create Together," which both won Emmy Awards.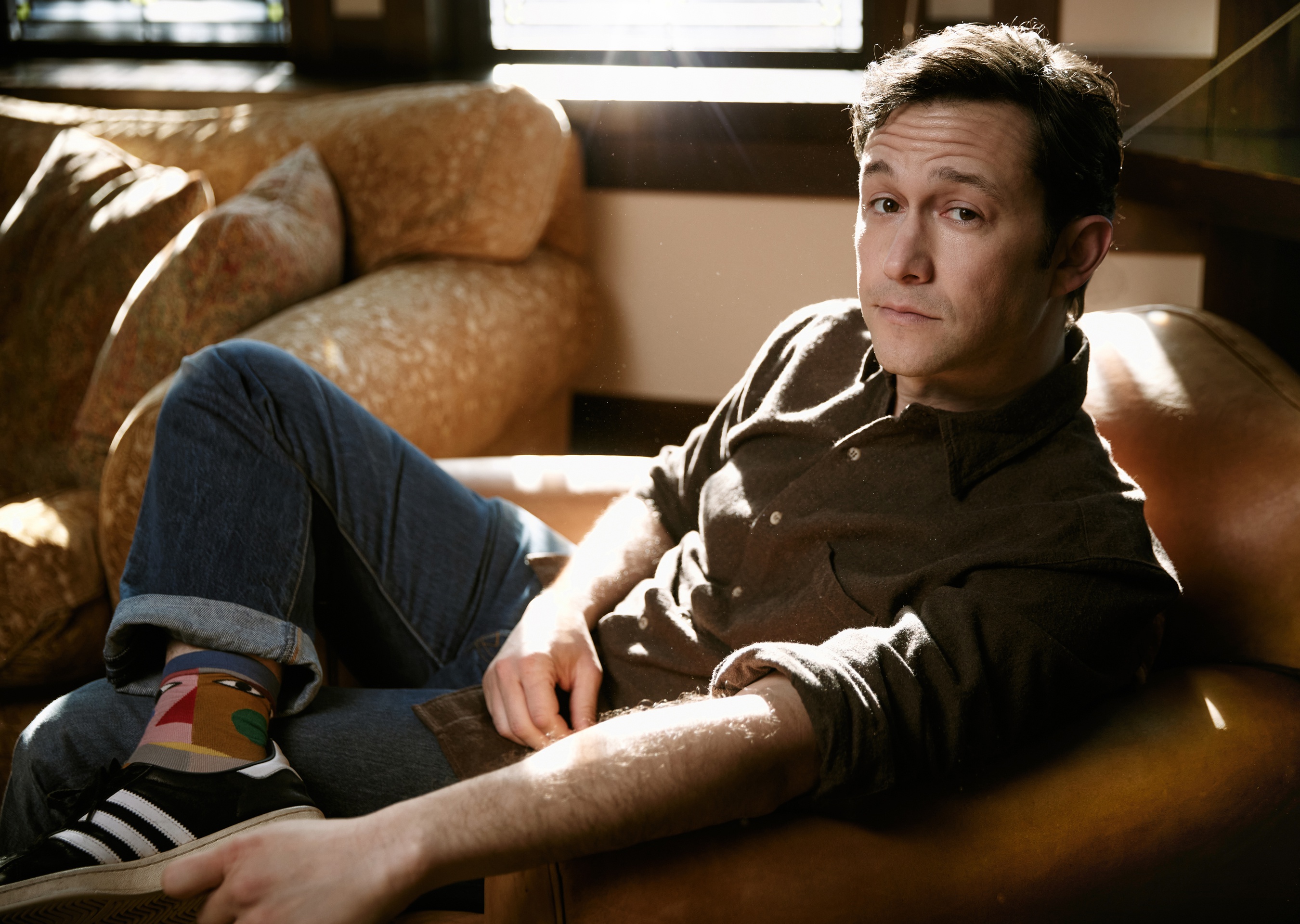 The platform doesn't promise fame, fortune, or partnership deals. Instead, it simply promises a virtual art or film school campus where users can build a network and revel in the process of creation.
"It's not about: How many followers do you have? How many likes did you get? Can you become an influencer?" Gordon-Levitt says. "It's about: What can we make together?" He has experienced this thrill himself in moments of connection with a screen partner or after hours of late-night editing. "Those are the moments that I think can provide meaningful and sustained joy, happiness, and self-actualization," he says.
HitRecord has allowed Gordon-Levitt to explore every aspect of production and tell his own stories—which he readily recommends to actors and creators at all stages. He admits that the path he took in Hollywood includes established milestones, from securing an agent at a young age to relentlessly auditioning for film and TV casting directors. But he urges actors to think outside of dated conventions. Get some friends together and write a script, shoot it, and cobble together the footage. It doesn't need to be perfect. "Don't consider yourself an 'aspiring actor,' " he says. "Just do that. Do the ancient, universal art of acting. Don't worry about being a Hollywood actor."
Not unlike "Joseph Gordon" himself, a central theme of Josh Corman's life is self-expression. Throughout "Mr. Corman," viewers watch as the hero inches his way toward finding his voice again in music and rediscovering his art absent external motivators, such as fame and pressure from his partner and family. It's a lesson that Gordon-Levitt learned long ago: An artist must divorce their art from the dangling carrot of validation. Today, he simply creates. It's an approach he wishes for all artists.
"The stuff that really makes me happy is getting to do the art. It's not the red carpet, and it's not the box office, and it's not any of these external things," he says. "The external things, they're like drugs. They'll make you happy for a second, and then you just want more. You're feeding an empty hole, and it's never really satisfying. Shift your perspective and say, 'Actually, what matters to me is: I'm expressing myself.' "
This story originally appeared in the Aug. 5 issue of Backstage Magazine. Subscribe here.
Looking for remote work? Backstage has got you covered! Click here for auditions you can do from home!
Photographed by Stephen Tilley on 7/9 in Miramar, NZ